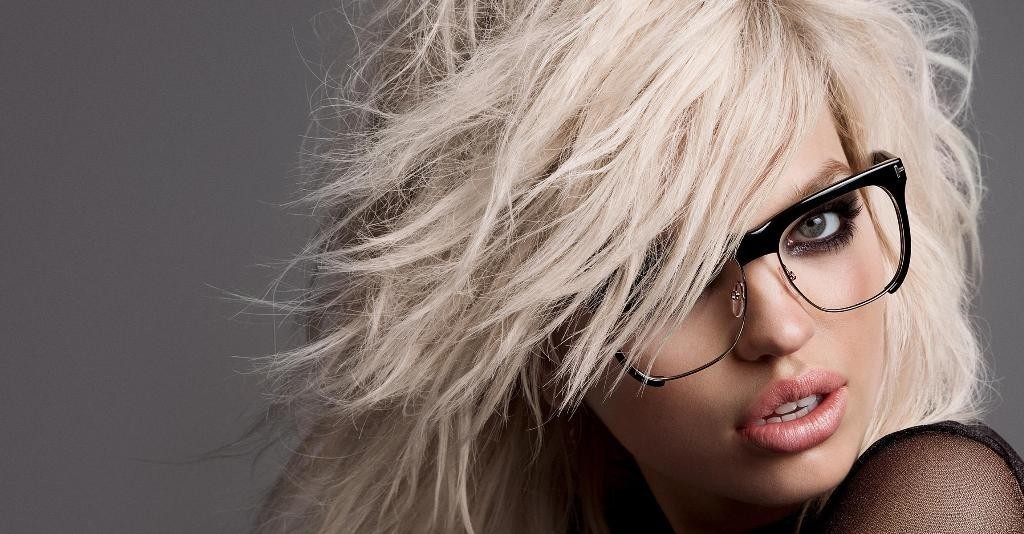 Fashion
Top 10 Latest Eyewear Trends for Men & Women
What do you think of changing your look through wearing new sunglasses? The accessories that we wear are not less important than the stylish clothes that we have as those accessories play a major role in complementing what we wear and increasing our elegance. Accessories such as sunglasses are really important for both men and women. They are not just worn to protect our eyes from the sunlight, they are also used to allow us to easily and quickly get a new look without the need to spend a lot of money. In order to get a stylish look and increase your elegance, you have to check out the latest eyewear trends that are presented every year.
Some of the eyewear trends that you are going to find in the next year are inspired by those which were presented before in the past, while there are other trends that are presented for the first time to allow you to get the catchy look that you want. Let's take a look at the following top 10 latest eyewear trends for both men and women to get a new and stylish look in the next year.
1
Dark lenses
The lenses of the sunglasses that we purchase are created in different colors to meet different needs and suit different tastes. If you want to completely protect your eyes from sunlight, you have to opt for those sunglasses with dark lenses. You can find them in various creative designs and shapes to easily choose what makes you more elegant.
2
Round lenses
One of the hottest eyewear trends that are presented to both men and women for the next year is the round lenses trend. The lenses are usually created in different shapes to allow us to find what suits the shape of our faces, but those round lenses are going to be the most common in the next year. This eyewear trend is inspired by those round sunglasses that were worn in the past which makes this trend perfect for those who like the classic look.
3
Thick frames  
Do you find those sunglasses with thin frames boring? Do you want to change them and opt for other sunglasses in different designs? There is no need to keep wearing those boring sunglasses with thin frames because the thick frames are going to be common in the next year. So, change your look and enjoy your new thick frames.
4
Cat-eye sunglasses
What do you think of those cat-eye sunglasses? Do you like them? This eyewear trend is really stubborn as it insists on being with us every year and refuses to leave us to other eyewear trends. Cat-eye sunglasses are loved by almost all women and they are worn by many celebrities which increases the popularity of this eyewear trend and makes it present in different fashion shows that we see all over the world.
5
Colorful lenses & frames
There are some people who like those sunglasses that come in just one color, while there are others who like the colorful sunglasses for being catchier. Sunglasses with colorful lenses and frames are considered to be perfect for both men and women and they can add a youthful look to the wearer. Those catchy sunglasses are also perfect for different seasons especially the spring and summer seasons.
6
Oversized sunglasses
You have to forget those small and simple designs because it is time to go bigger and opt for those oversized sunglasses. Most of the sunglasses that are presented for the next year tend to be large in their size to cover a large part of your face. Oversized sunglasses are suitable for both men and women and they are created in different designs and shapes to suit all tastes. So, what do you think of this eyewear trend? Does it suit you and the shape of your face?
7
Clear lenses
Who says that those glasses with clear lenses are not catchy like other sunglasses? The glasses with clear lenses are usually presented in different designs, but these designs stay the same and are not changed which makes them boring for many people who wear them. In the next year, you will find those clear lenses catchier thanks to the several amazing designs that are really impressive and are not less beautiful than those of the sunglasses that we usually wear.
8
Luxury sunglasses
What do you think of adding a luxurious look to what you have in your wardrobe through wearing luxury sunglasses? Luxury sunglasses are really stunning since they are embellished in different amazing ways through using crystals, glitter and more decorative items that are usually used for adding a luxurious look to the sunglasses that we wear. Sunglasses such as those which are presented by Dolce & Gabbana are considered to be creative works of art that increase the elegance of any woman to make her more gorgeous.
9
Creative & non-traditional designs
Those traditional designs that we usually see are really boring especially for young men and women who always like to wear what is creative and non-traditional. There are several creative and amazing designs that you will find in the next year. Most of these designs are inspired by different surrounding items such as flowers, butterflies and different items that we can find around us. The non-traditional designs may be thought to be crazy, however they can change your look to be more impressive and catchier.
10
Two-tone sunglasses
If you do not like the idea of wearing those sunglasses that come in just one color and do not want to wear colorful sunglasses, then you can opt for the two-tone sunglasses. You are completely free to choose the colors that you like as there are various ideas that will dazzle you. The two-tone sunglasses are presented in several modern designs to allow you to choose the designs and colors that suit the shape of your face and match the clothes that you wear.
Other amazing eyewear trends you are going to find in the next year