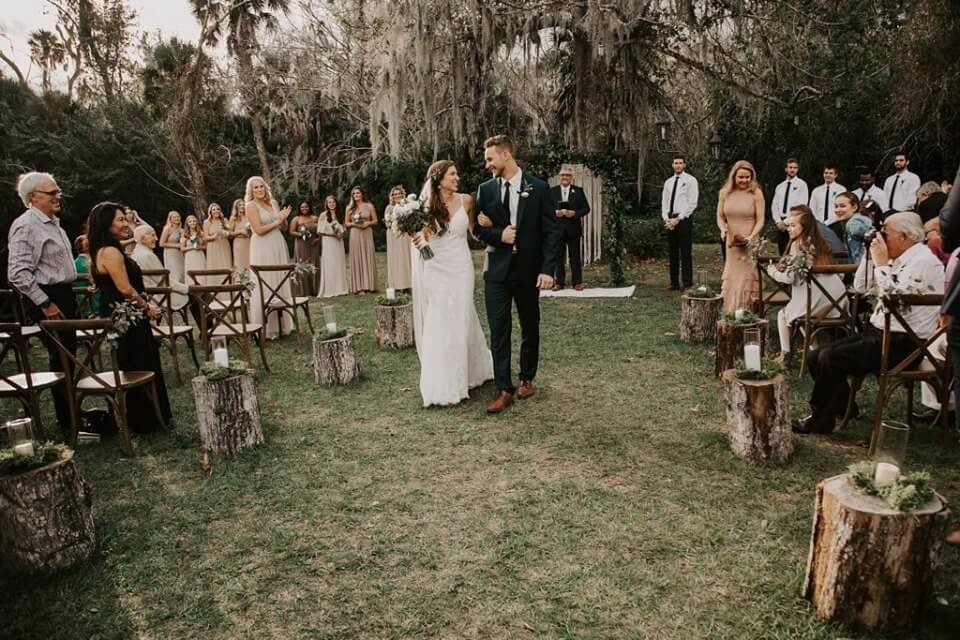 There is something very natural and organic about bohemian weddings. It lends itself perfectly to the outdoors, and one can almost feel the magic that emanates from the feelings of joy and love. This is one of the many reasons bohemian weddings are trending. If you are planning a wedding, you may want to find a wedding dress in the U.S that fits the theme.
What Makes a Great Bohemian Wedding

?
Bohemian weddings tend to have a carefree vibe. They are often held in the outdoors rather than a church, and the formal feeling that often accompanies traditional weddings is gone. This kind of wedding would not look out of place in a fantasy movie such as Lord of the Rings.
1

Wedding Dress
The bohemian wedding dress tends to be free-flowing and lightweight. Many feature plenty of lacy designs and easy to wear fabrics. There are plenty of designs to choose from, and it is said the dress picks you. The style options are varied. For example, you could have an illusion lace, floral design. You could have a low V neck, a plunging neckline, or high collar. There are no restrictions with a bohemian wedding dress, and many feel it is more about your personality. The sleeves can be tailored to your personality too. Often, sleeves are loose and breezy, which gives the feeling of being in a fantasy movie that we talked about before. Bell or balloon sleeves are often a good fit. If you are chicer, then perhaps you do not want sleeves at all. It's your wedding dress. It is your choice.
2

Shoes
Often the bride will not shoes should the couple opt for a Bohemianism theme. Some brides decorate their feet using ankle bracelets and hanging charms. Others opt for elegant sandals, and here you could opt for a sophisticated gold affair, or something more simple. If you feel drawn to a more organic approach, you could have a henna tattoo on your feet.
3

Hair
To meet the style, hair is often braided and decorated with flowers. Flowers are a strong element to a bohemian wedding, and many opt for a floral crown. Here, it is a good idea to let your imagination run wild. Some prefer hair to be loose and free-flowing; others prefer to have their hair tightly braided. Of course, if you want, you can ignore this 'convention' and go your own way.
4

Adding the Bohemian Touch
Table settings should reflect the theme, and this can be achieved using lots of flowers and lace. This looks superb when placed on wooden tables adorned with candles and tea light holders. Add colorful glass containers and maybe a few feathers, and you have the perfect table setting. For more inspiration, check out Moroccan wedding themes as these often match quite well.
There are plenty of options when putting together a Bohemian wedding. You have fewer restrictions than a traditional wedding, and you can let your personality dictate how everything is going to look and feel. So, don't be afraid to experiment. Have a wonderful wedding, and enjoy your big day.