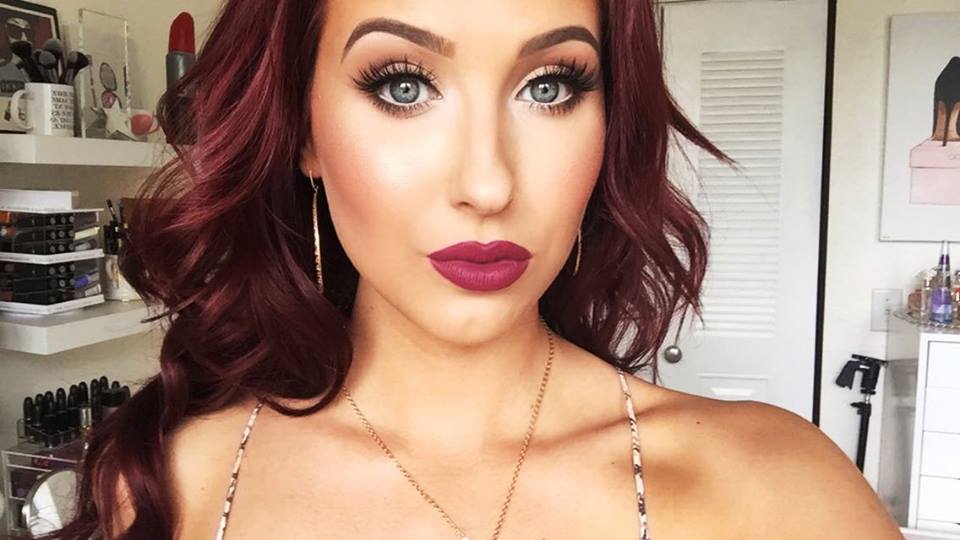 Makeup is one art that is sweeping across the globe. Makeup artists have found refuge in the social media platform; they can share makeup tutorials and beauty tips to their followers via YouTube. It was not that easy to put on makeup professionally. Unusual makeup trends have been taking over social media as well as usual ones. Sometime all we need is following these Canada's top 10 beauty influencers tips, and checking these next steps that teach us how to show our beauty.
TopTeny offers ten of the best makeup artists some of their beauty tips and beauty product recommendation. 
10 Shaaanxo
The 25-year-old
makeup artist is famous for her beauty ideas
and makeup tutorial that she uploads on YouTube and Instagram. All New Zealander Shannon Harris wanted to be a platform to showcase what has been kept under the wrath concerning beauty and all its secrets.Shaaanxo has been sharing makeup do's and don't's for over 6 years now.
Shaaanxo
decided to provide her 3 million YouTube followers with a video about her favorite lipsticks after she had received quests from her followers where they asked her which lipstick they should opt for.Not only does she have a massive platform with millions of followers that can get her a considerable amount of bucks, but she launched her own makeup line
xoBeauty
. She offers
Mink Faux Lashes
,
Radiant Glow Highlight Powder
, and
Luxe Liquid Lipstick
; which sets her beauty products in the affordable products category.
9
ItsMyRayeRaye
ItsMyRayeRaye has earned her spot as a
promising Makeup artist
by displaying her flawless selfies and promotions for various beauty products. However, she disintegrates the notion of her looking forward to standing in the limelight; 26-year-old Makeup artist Raye Boyce thought of sharing her passion solely regardless of her purported shyness.In an interview with xoNecole, Boyce opened up about the first "My first time dabbling in makeup was when I was a junior [in high school]. I always played with it but never wore it out. It wasn't until senior year of high school that I started wearing a little bit of mascara, eyeshadow, and lip gloss.ItsMyRayeRaye offers most of her products at reasonable prices; she offers her 21 Color Eyeshadow, Highlighter & Contour, and 9 Piece Brush Set.
8 Jaclyn Hill
Jaclyn Hill is one makeup artist that has the ability to dazzle us with her significant YouTube videos. However, there is not the point where the main idea lies; she is business savvy. She managed to create her own successful collections. One of her most significant collections is
The Champagne Collection
. It contains an eyeshadow palette, face palette, and three different versions of highlighter. Hill also reveals her beauty regrets as a red flag for her f0llwoers; she says,"The way I used to wear my eyebrows truly makes me sad. I need to dig a grave for my old eyebrows. I [have] Valentine's Day tutorial that I want to delete so badly; the makeup is pretty, but the brows… It looks like I have two worms on my face! I feel like everyone has had a bad brow moment; the difference is that I've just documented it in front of millions of people!"
7 Chloe Morello
Chloe Morello can definitely add up the fact that her YouTube channel garnered over 3 million followers to her resume as a savvy makeup artist.
Despite being a makeup artist, Morello surprises her fans and reveals that she prefers the no-makeup look over the glamours look, but, ironically, she ends up "wearing heaps of makeup" to get it. She also tells BNKR in an interview that her three essentials are "Le-Tan fake tan, my
Ole Henriksen Skin Care
routine from Sephora and a great mascara like Bobbi Brown Smokey Eyes."
6 Lisa Eldridge
Lisa Eldredge
is this kind of makeup artist that knew how to carve her name in the hectic industry; she reached the peak and has potential up her sleeves to show. She has taken her work seriously that she now works with celebrities like Kate Winslet, Katy Perry, Keira Knightley and Emma Watson.
Lisa Eldridge has offered significant tips; one of her most essential tips is how to revive your eyes. At first, she believes that we can apply a droplet of Génifique Light-Pearl to help eradicate bags, then we can make the lower eyelid brighter, but the upper eyelid darker. It is a good idea to lighten the contrasting eyelids with Crayon Miracle in 'lumière défatiguante'. Finally, you can a coral-colored lipstick and you can apply the same color onto the cheekbones. It definitely gives you a brighter look.
5 Kandee Johnson
With 3-million followers fanbase, Kandee Johnson has shown potential to change her look to that of various characters, ranging from Hollywood celebrities to Disney Princesses. She even had her own show
Beauty ReCovered
that consists of 2 seasons with 29 episodes included. In an interview with
Glamour Magazine
, Johnson revealed her on-the-go beauty trick; she said: "If I'm travelling and get a pimple I will take toothpaste and I will dab it on there and it will dry it out so I can cover it up and put makeup on top." She continues, "… if you are travelling and you're out and about and your skin is yucky, take a lemon slice and a pack of sugar—any kind of sugar—and then mix it together in the palm of your hand and you have an instant face scrub. All of the acids that are in the lemon help exfoliate and remove any dead skin and impurities."
4 Manny Mua
He took a supposedly all-girl industry and took part in it and we can clearly say that he has excelled in it as well. But Mua is that kind of guy who is not afraid to share his passion with the world. Alongside side American-Palestinian Model Gigi Hadid, Mua is the face of Maybelline. However, he is clearly the first male ever to go this far in the beauty industry. Mua, as a renowned makeup artist, recommends his beauty-product list with his followers; he believes that
L'Oréal's Infallible Pro-Matte 24HR Foundation
stays all day and that Maybelline Fit Me Concealer "beautifully blends" and "doesn't cease"
3 Carli  Bybel
You'd better not miss the sale on Carli Bybel Deluxe Edition – 21 Color Eyeshadow & Highlighter Palette. In an interview with Missguided, that she planned to create her own colour palette, and the colours in there make a statement like her sense of fashion; the nude shades "scream summertime". Bybel describes her experience, saying, It's still surreal to me that in a few days I will get to see girls all over the world rocking pieces that I got to design!"
2 Nikki Tutorials
The outstanding makeup artist Nikki admits that her style is a combination of drama and colours; two things about which she is obsessed. Because she is colour crazy, she wishes that the '80s would come back. In an interview with TeenVogue, that she cannot give up on "the eyeshadow that [she] use[s] for [her] eyebrows and eyebrow gel and concealer." She continues that moisturizers are essential for her skin and it, unfortunately "would look like a desert without [her] trusty moisturizer."
1 Huda Beauty
A great-deal makeup artist
whose social platform, Instagram, has garnered 20 million followers. She is the queen of the throne of beauty reigned by The New York Times; she has been pronounced 'the most influential beauty blogger in the world'. She is the founder of Huda Beauty where she offers her beauty products. Moreover, her products are preeminent to the point that they are available at
Sephora
. In an interview with
Glamour Magazine
, Huda surprised her audience when she revealed that she does not wear makeup all the time; she has her natural moments that she cherishes. "I don't wear make-up all the time and I do head out without it occasionally. But I enjoy wearing it and there are two products I use every day. First ups are the
Farah Faux Mink Lashes .
" She says. "These are pretty dramatic, but I just love them, the fibres are amazing. And the other is Lip Contour in Trendsetter [£16 Huda Beauty]. I made this for myself, it's my perfect colour. I even like to use it as a blush." She continues.
All we have to do is to opt for the makeup tutorial that suits our abilities and for the beauty products that come at reasonable prices.
Tell us which makeup artist has grabbed your attention in the comment section down below.