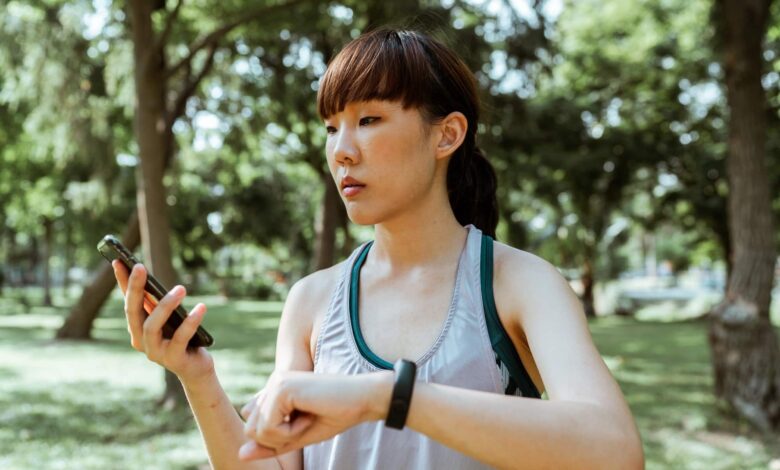 Fashion
A Comprehensive Look at Apple Watch Band Options
The Apple watch collection has revolutionized the wearable tech market once again with its sleek design, advanced features, and improved performance. One of the key elements that make the brand is its Apple watch bands series 7 which are interchangeable and highly customizable. Apple offers a wide range of bands for this latest model, catering to different styles, preferences, and activities.
1

Sport band



The sport band remains a popular choice for Apple watch enthusiasts. If you're looking for a sporty Apple watch band, there are plenty of options to choose from. You can find bands made from silicone, nylon, and leather, all designed to be comfortable and durable.
Silicone bands are great for workouts because they're lightweight and breathable.
Nylon bands are also lightweight and breathable, but they offer more color options than silicone.
Leather bands are the most stylish option and come in a variety of colors and textures.
All of these materials are designed to be sweat-resistant. You, therefore, don't have to worry about your watch getting damaged during intense workouts. No matter which material you choose, make sure it fits your wrist comfortably so you can wear it all day without any discomfort.
2

Stainless steel link bracelet



The Stainless steel link bracelet oozes richness and craftsmanship. It has a classic style and a highly adjustable butterfly fastening for a snug fit, making it the ideal complement to any outfit. The stainless steel links are robust and secure, thus guaranteeing that your watch remains still no matter what. The adjustable clasp allows you to find the right fit for your wrist size, while the polished finish adds a touch of class. This bracelet is also water-resistant, so you won't have to remove it while swimming or bathing. This stainless steel link Apple watch bracelet is guaranteed to become one of your favorite accessories thanks to its classic style and outstanding quality.
3

Milanese loop band



The Milanese loop Apple band is a fashionable and comfy Apple Watch attachment. It has a unique magnetic fastening that lets you effortlessly modify the size of the band to properly suit your wrist. The stainless steel mesh design offers it a contemporary appearance, while the lightweight construction provides optimal comfort. The band is also sweat and water-resistant, making it ideal for any activity or event. Still, due to its changeable length, it is suited for both men and women. As a result, everyone can enjoy its stylish design and exceptional comfort. The jewelry adds an elegant touch to any attire, making it a popular option for both casual and formal situations.