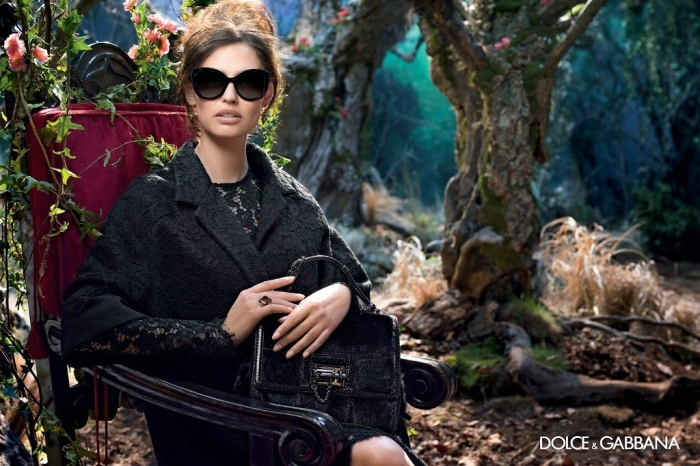 Glasses
Top 10 Hottest Eyewear Trends This Year and Next Year
Wearing sunglasses is essential throughout the year as it is not restricted to a specific season whether it is summer or winter. In addition to protecting our eyes from being harmed by the rays of the sun, sunglasses play a major role in forming our look and increasing our elegance. Wearing the right sunglasses allows you to look fashionable and to complement what you wear. If you find that it is difficult to decide the best sunglasses for you to wear in the upcoming seasons, then you have to take a look at the latest men's eyewear trends and women trends that are presented through the world of fashion by famous fashion houses and designers. There are eyewear trends that are presented for the first time in the next year, while there are other trends that are inspired by the retro look and the sunglasses that were worn before in the last years such as the 60s and 70s. To help you to decide the most suitable eyewear trends that can reflect your personality, we present to you the following top 10 eyewear trends this year.
1.

 Graphical or geometric frames
There are several geometric and graphic forms that are presented for the next year to come up with creative sunglasses that are really catchy. You can find the sunglasses available in different fascinating forms such as the rounded, square, triangle and oval forms to choose what reflects your personality and what matches the shape of your face.
2.

 Aviator Sunglasses
They are among the hottest eyewear trends that are presented to you in the new year. Their frames come in different shades and the glasses are completely transparent to match the various forms and shades of the used frames.
3.

 Cat-eye sunglasses
Do you remember them? Cat-eye sunglasses are present in the next year and as you know they are inspired by the retro look that was common before during the 60s. They are appropriate for different face shapes which allow you to look fashionable regardless of the shape of your face.
4.

 Oversized sunglasses
Being oversized is the most noteworthy trend that is presented for the next year. It dominates most of the items that are created including clothes, hats and even sunglasses. Oversized sunglasses allow you to hide a large part of your face especially when they are opaque.
5.

 Bright colors
The new sunglasses that are presented for the new year tend to give their wearers a youthful look through creating the frames in catchy forms and using bright colors to make you energetic.
6.

 Glasses with dark shades
If you have sunglasses with dark shades, then you can wear them for the next year as they are among the hottest trends that you are going to find in the upcoming seasons.
7.

 Ombré sunglasses
If you do not like the idea of wearing opaque sunglasses with dark shades, then you can opt for those ombré sunglasses. Ombré sunglasses combine dark shades with lighter ones and this is why they are preferred by most of the women who always want to look fashionable.
8.

 Semitransparent sunglasses
Do you still find that ombré sunglasses are opaque and not light enough for you to see through? If it is yes, then you can opt for semi-transparent sunglasses which come in different forms and the glasses are available in various colors.
9.

 Completely transparent glasses
It is one of the hottest trends that you will find in the next year. It is not common among women, however, there are some girls especially the teenage girls who are crazy about this trend such as Kristen Stewart.
10.

 Creative sunglasses
Do you feel that the sunglasses which you have are boring because they are traditional in their designs? Forget about them and go for the new sunglasses which are creative in their designs such as those which are adorned with fabrics and imaginative patterns and prints which make you stylish.