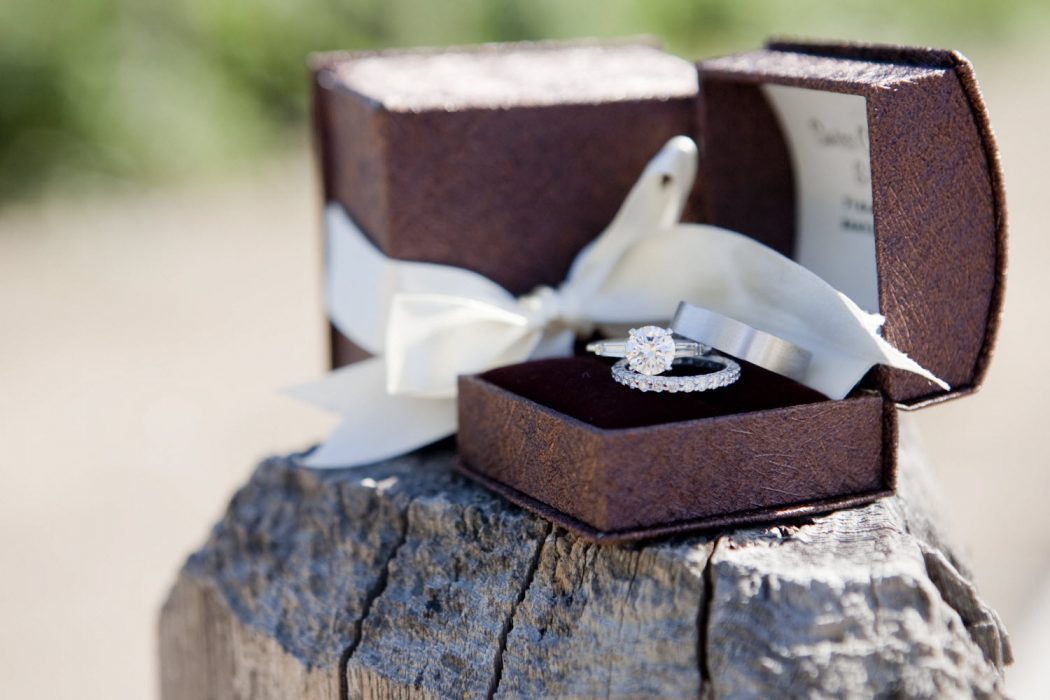 Planning your wedding requires making several decisions and spending a long time to choose the best and most suitable things for this important day that happens just once in your life. Many things require thinking such as the wedding dress which is the most important thing for this historic day but what is much more important is the engagement ring that is going to last with you forever unlike other things that will end by the end of the wedding ceremony. What makes the engagement rings differ from each other is the cut of the stones that are used for encrusting these rings and the precious metals that are used for making the rings and setting the diamonds.
The most common precious metals are 14K and 18K gold whether they are white, yellow or any other color. 14K gold is believed to be stronger than the 18K gold and will keep your stones more secured. For getting the best and highest quality rings, you have to look for the best jewelers. Here is a quick glance at the top 10 engagement ring designers.
It is an American company for designing jewelry. It was founded in 1980 by David Yurman and Sybil Yurman. The company's headquarters is located in New York City, New York, United States. His rings are renowned for their cut of diamonds and their cable and crossover designs.
Our Magazine Recommendations:
Barry Verragio has more than 20 years' experience in the field of designing fine jewelry and he also studied at the Fashion Institute of Technology in New York City which allowed him to master designing rings.
It was founded in 1976 which means that it has about 40 years' experience in the field of designing the most refined and precise rings.
It is also referred to as Tiffany & Company, Tiffany's or just Tiffany. Its headquarters is located in New York City, United States and was founded in 1837 by Charles Lewis Tiffany. It is known for selling diamond jewelry, sterling silver, personal accessories and other luxury goods.
It was founded by Haig Tacorian and is based in California. The engagement rings that are presented by Tacori are a combination of classic elegance and modern inspiration.
5. Harry Winston
His work actually started and he became widely known when he acquired the jewelry collection of Arabella Huntington, who is the wife of the railroad magnate Henry Huntington, after her death. Harry Winston redesigned the old fashion collection to be more contemporary.
He started designing jewelry at one of the finest jewelry houses in Istanbul at the age of 10 and at the age of 16, he became aware of all the details of making jewelry starting from the metal and diamonds to setting, designing and creating new pieces that are highly finished. He started using platinum in the 1990's for making engagement rings.
It is the most important supplier of Moissanite in the whole world. It was founded in 1995 to provide the market with the needed moissanite and this started in 1998. Moissanite is known as the most brilliant gemstone that can be ever found and is also used for making engagement rings for being cheaper than diamonds. The engagement rings that are presented by Charles & Colvard are made of 14K yellow gold, 14K white gold or palladium.
It is an Italian company that specializes in manufacturing jewelry and other luxury goods. It was founded in 1884 by Sotirios Voulgaris. Its headquarters is located in Rome, Italy. Its products are traded under the name BVLGARI. It uses platinum for making its rings which feature different designs, types and colors using sapphires, rubies and emeralds.
Cartier is one of the world's most famous and oldest designers and sellers not just of jewelry but of wristwatches also. It was founded in 1847 by Louis-Francois Cartier and is headquartered in France. Cartier is known throughout the history for manufacturing the finest pieces of jewelry for royalty, celebrities, and the wealthiest people.
Our Magazine Recommendations: