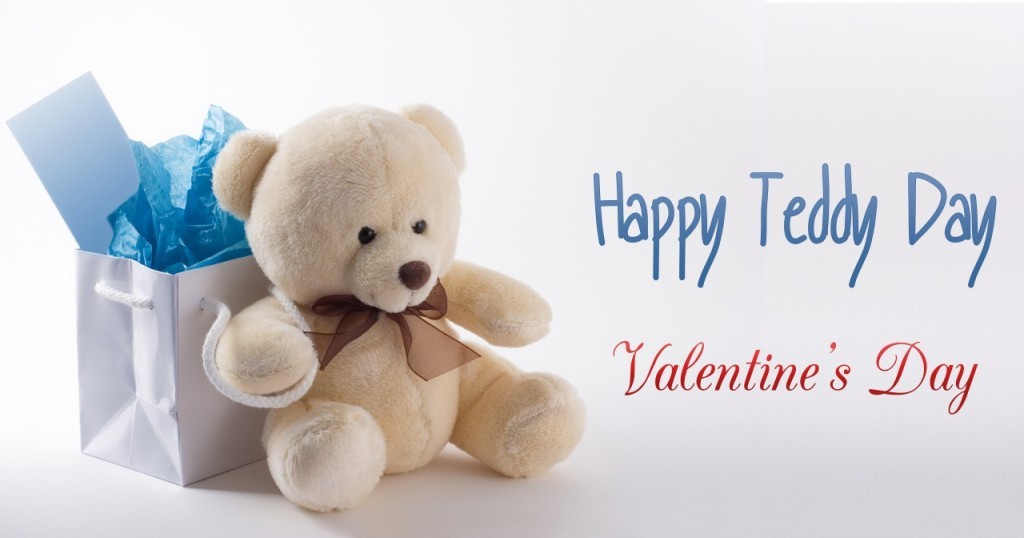 Valentine's Day is one of the most important days for most of the women, if it is not all of them, unlike some men who do not even care about this day and celebrating it. Women wait for this day every year because it is the day of romantic surprises. They start imagining the romantic gifts that they will receive from their partners on this special day. Men may find it difficult to choose a gift that suits their beloved on such a day because they think that it is essential for them to purchase a precious gift that can express their feelings and show their true love. In fact, there is no need to waste your time looking for an expensive gift that dazzles your beloved. Women care more about true feelings and emotions and this is why it is enough for you to purchase a nice gift that may be small and not very expensive but impressive. You can also make your beloved feel special by presenting a personalized gift through adding her name, special date or any other thing that reminds her of you and the happy moments you lived together. Take a look at the following top 10 Valentine's Day gifts for her to easily decide what you are going to purchase for your beloved.
10
Flowers
There is no woman who does not adore flowers and this is why they are considered to be one of the most popular gifts that are suitable for being presented to women on different occasions and not just on Valentine's Day. Flowers with their breathtaking smells are available in different amazing colors such as purple, pink, yellow and other stunning colors that women love but the red color is known to be the most common and the most wanted to be presented to women on such a romantic day.
9
Giant teddy bear
What do you think of this nice gift? In fact, presenting stuffed toys as a gift is not limited to young children because women also like to receive such a nice gift. Leave those small teddy bears for young children and opt for other giant ones that are taller than your beloved. The bigger your teddy bear is, the catchier and more impressive it will be. This teddy bear will remind your beloved of you especially when you are not with her. You are completely free to choose the color that you like, but the red and white colors are the most common for this occasion. The problem is how are you going to carry or hide it?!!!
8
Watch
Watches are not just worn for telling time, they are also used as important accessories for both men and women. They are considered by some women to be like jewelry as there are watches which are made of precious materials and are encrusted with diamonds. Watches differ in the materials from which they are made and they are also available in a wide variety of designs to meet different tastes. Try to select a catchy watch that can increase the elegance of your woman.
7
Chocolate
Is there anyone who does not like chocolate? Chocolate is adored by everyone starting from young children to old people which makes it one of the most common gifts that are presented on different happy and romantic occasions. To make your chocolate gift more impressive for your beloved, put it in a heart-shaped box and it will be better if it is red. You can personalize your gift by adding your beloved's name, special date or writing a romantic message that makes your beloved feel special.
6
Perfume
Using perfume is highly essential for many people especially women. It does not only help them make their bodies smell good, it also increases their self-confidence and allows them to freely move without caring about the smell of their bodies. Purchasing perfume is one of the easiest things that you can do for pleasing your beloved. You can simply purchase the perfume that she usually wears or choose another one that is common among women and is known for its breathtaking smell.
5
Face cream
Women usually care about their beauty and always want to look younger. They use different products like face creams to moisturize their skin and increase their beauty. There are face creams that are especially presented for whitening skin, while there are others that are made for fighting wrinkles and hiding dark circles under eyes. Purchase what your beloved needs to look more gorgeous and do not forget that choosing high-quality beauty products is highly essential in order to avoid harming her skin and wasting your money for nothing.
4
Handbag
Is there any woman who does not carry handbags? Handbags are considered to be essential accessories for women. They are not just carried as elegant accessories to complement what they wear, they are also used to put all that they may need while being outside homes such as make-up, money, mobile phone and any other thing they may need. Handbags are available in different materials and colors to allow you to choose a catchy handbag that can be paired with what your beloved has in her wardrobe.
3
Headphones
Does your beloved like listening to music? Listening to music is one of the most interesting things that most of the people do when they want to enjoy their free time. Presenting wireless headphones is the best thing that you can do for allowing your beloved to freely enjoy listening to music wherever she wants. Wireless headphones can be used while exercising, preparing food or even while sleeping. They are available in different creative designs and colors to choose what suits your beloved's taste.
2
Make-up
You can say that almost all women put on make-up while going outside home and attending different occasions especially the formal ones. There are some women who wear make-up all the time even while being inside their home and this is why purchasing make-up products for your beloved is a great idea. You can bring her just one product or a box that is filled with all the make-up products that she may need to apply such as lipstick, powder, eyeshadow, lip gloss, mascara, nail polish and other products that women usually apply to look catchier and more gorgeous.
1
Engagement ring
Do you really love her? Are you still unmarried? What do you think of surprising your girlfriend on such a romantic day with a nice engagement ring? It is really a great chance for you to surprise her and ask her to marry you. This day and such a happy moment will be memorable for both of you and she will never forget this. You can really impress her and show your true love by presenting your engagement ring on Valentine's Day, so what do you think of this fascinating idea?
♥ Other gifts that you may like to present to your beloved on such a romantic day ♥