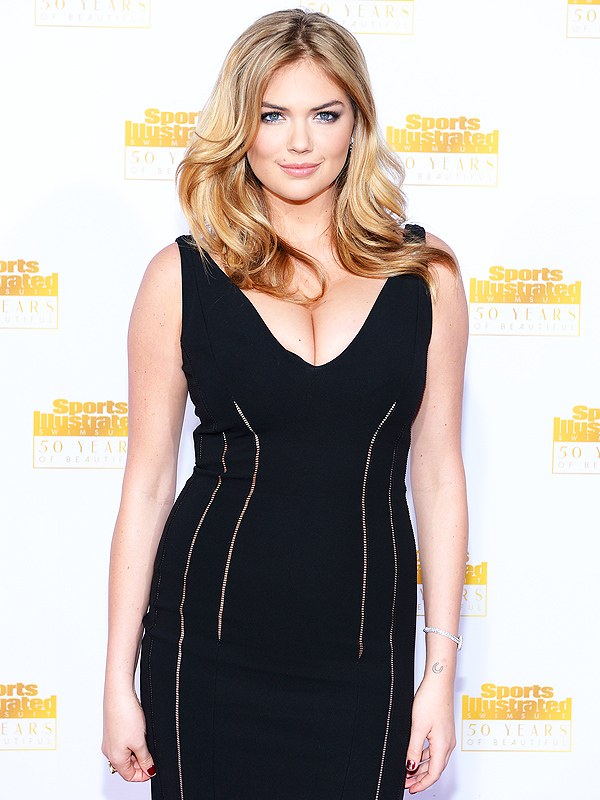 Fashion
Top 10 Most Famous Fashion Models
Models are individuals who work for organizations to advertise, display or promote their products commercially. In most cases, these models work with fashion organizations that are into clothing, hence their reputation as fashion models. While there are also male models, women are the ones that are mostly used in fashion modeling, since most of the fashion that is also being advertised are for ladies. Here are the top 10 most famous fashion models.
10
Lea Seydoux
Lea Seydoux is another very pretty model from France with a very great figure. She is, however, more popular for her roles in movies. Some of the movies she has featured in include Midnight in Paris, Robin Hood, IngloriousBustards, The Beautiful Person, On War and The Last Mistress. She has modeled for a lot of brands and magazines. She has been featured in a lot of fashion editorials including W, Another Magazine, CRASH, L'Officiel, Numero, American Vogue and Vogue Paris amongst others.
9
Doutzen Kroes
Doutzen Kroes is an actress and model from the Eastermar part of the Netherlands. She started her modeling career in 2003 and is reputable for being the first celebrity/model to get 4 varieties of Vogue's issue in September's solo covers internationally in the year 2013. She has pretty blue eyes and lovely blonde hair. She is also reputed to be among the top five models that are best paid since the year 2008. She still looks fit and beautiful despite having 2 kids.
8
Cara Delevingne
Cara Delevingne is a London actress and fashion model. In 2009, after finishing school, she joined the Storm Model Management. During the British Fashion Awards, she has twice won the award for Model of the Year in 2014 and 2012. She has also been featured by Jazson Wu, Dolce & Gabbana, Mulberry, and Burberry. She also acted in Paper Town, which was released in 2015 as Margo Spiegelman.
7
Rosie Huntington-Whiteley
Rosie Huntington-Whiteley acted in Transformers: Dark of the Moon as well as a model with Victoria's secret. Among the hottest models in the Lingerie line, she was reputed to be the ninth. She is an English actress and model. She is also reputed for working with Burberry and Victoria's Secret as a lingerie retailer. In the third part of the Transformers movie which was tagged Dark of the Moon, she acted as Carly Spencer.
6
Kate Upton
Kate Upton is the cover girl of the Swimsuit edition of SI. She is reputed to be amongst the best models for lingerie. She is also a favorite fashion model for many people. Kate Upton is from the United States of America and also acts in movies. She became popular when she was featured in the 2011 Sports Issue of illustrated swimsuit for the first time. She was given the Rookie of the Year reputation before it was announced in 2012 that she was going to feature as the cover model of the 2012's edition of the magazine.
5
Nina Agdal
Nina Agdal is a Danish model that has a stunning beauty. She has been able to gather a lot of attention despite the fact that she is still relatively new in the world of fashion. Her cute face and the flawless figure have earned her a place amongst one of the models of Sports Illustrated. She has appeared in some lookbooks and campaigns for the lingerie of Frederick from Hollywood. The model has a lot of prospects that are yet to be exploited as a model.
4
Adriana Lima
Adriana Lima is a model from Brazil who is very beautiful and famous. Since 2000, she is known as the Angel of Victoria's Secret. Between 2003 and 2009, she was Maybelline cosmetics' spokesmodel. She is several men's passion and is reputed to be among the most beautiful and sexiest women that have ever been given birth too. The bombshell from Brazil has been able to keep her flawless body despite being a mother.
3
Bianca Balti
Bianca Balti is a beautiful model from Italy who Alexi Lubomirski shot her first booking for L'Officiel cover. After this time, she has been used as the cover model for playboy's men magazine, Marie Claire, Cosmopolitan, W, Harper's Bazaar and Vogue. She has also campaigned for Thierry Mugler, Mango, Cesarepaciotti, La Perla, Revlon, Guerlain, Anna Molinari, PacoRabanne, Guess?, Rolex, Missoni, Armani Jeans, Valentino, D&G, Christian Dior, Donna Karan, and Roberto Cavalli. She has also been featured in the catalogs and 2005 fashion show of Victoria's Secret. She has a hot and flawless figure as well as blue eyes that are very beautiful. She has also worked with Intimissimi, La Perla, Victoria Secret and other popular brands of lingerie as a model. She was selected to be Dolce&Gabbana's new face in 2012 alongside Monica Bellucci who is an actress. Karl Lagerfeld also photographed her fro the Pirelli Calendar of 2011, which she appeared in.
2
Irina Shayk
Irina Shayk is a model from Russia who is reputable for her appearance in the sports issue of illustrated swimsuit from 2007 to 2013. In the issue released in 2011, she was featured as the cover model. She has the reputation of being among the most gorgeous and sexiest women as far as the earth is concerned. For several seasons, she has been a brand of lingerie known as intimissimi's face. Other reputable brands of lingerie have also contracted her to promote the designs of their lingerie.
1
Bar Rafaeli
Bar Rafaeli was the 2009 issue cover model for Sports Illustrated Swimsuit. In 2012, she was voted on the Hot 100 list of Maxim Magazine as number 1. She is a fashion designer, talented women and amongst the most beautiful and desired women in the world. Apart from being involved in lingerie development, she also looks hot in them. Considering the fact that she promotes her own designs of underwear, they have been getting more accepted all over the world. Bar Rafaeli is the face of Passionista, a lingerie label in France. She has been working with Passionista for some time.