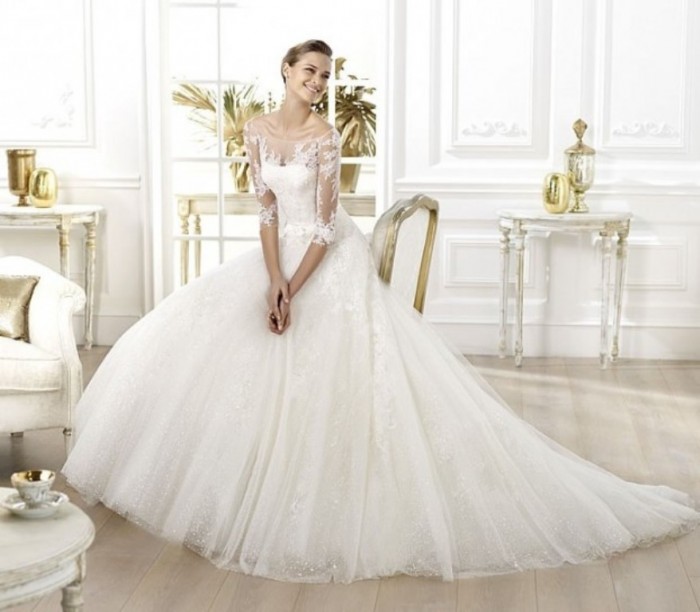 Fashion
Top 10 Hottest Spring Wedding Dresses in 2022
Moving from winter to spring with its fabulous weather that comes to be warmer than that of winter, you will find that the wedding dresses differ in their designs and the materials that are used for making them. Spring wedding dresses are made from light fabrics that suit the weather in spring and the designs are also inspired by the growing flowers that you can find around you everywhere.
Unlike winter wedding dresses that are designed to be long or floor length and have a long train, the dresses that are designed for the spring season can be found in different lengths. Most spring wedding dresses are also designed with short sleeves or without sleeves at all. Designing spring wedding dresses in different shapes and styles allows you to choose the most suitable dress for you on your wedding day and for the place in which your wedding will be held.
Choosing the design of the dress is affected by your personality and what makes you comfortable. There are spring wedding dresses that are designed with long sleeves, short sleeves, sleeveless and there are other dresses that come with one shoulder, two shoulders, or without shoulders at all which may come to be more comfortable for some of those who do not like to wear anything on their shoulders.
Most of the materials and fabrics that are used for making spring wedding dresses are light to allow you to easily move and decrease your feeling of the hot weather. Among the fabrics that are used are chiffon, satin, tulle, lace, organza, and other light and luxury fabrics that suit the hot weather.