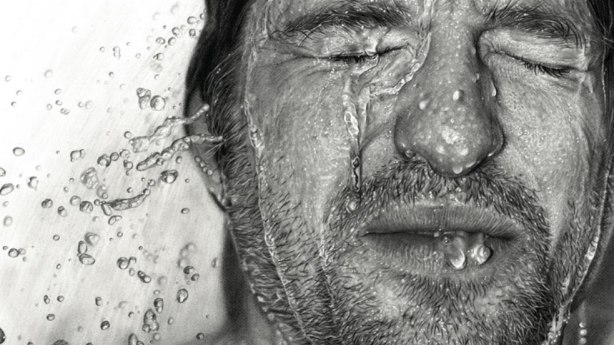 Art
Top 10 Best Pencil Artists in the World
"The world of art" There is not a single word that can describe this amazing world which always comes to dazzle us and leaves us completely stunned. It has the ability to mesmerize us, do you know why? This is because it is the world of imagination that has NO LIMITATIONS. Imagine yourself as a great and professional artist who has the ability to draw or paint amazing works, you will find that your life is completely different since you need to focus more on the surrounding beauty of nature and serenity. Pencil drawing is that kind of art that is believed to be extremely easy and all that is required for this kind of art is talent.
No one can deny that talent is highly important for creating stunning works of art, but it is not the only thing to be needed. In addition to talent, you need to learn more techniques and skills that allow you to creatively present realistic drawings. It is not difficult to get a pencil and paper to start drawing. What is really difficult is to convince others that what you create is not a photograph, it is a realistic pencil drawing or simply a 3D drawing which makes others think that what they see is a real object and not just a drawing. Do you have the ability to do this? Let's discover more about this amazing world by taking a look at the following masterpieces by the top 10 best pencil artists in the world.
Monica Lee is a Malaysian pencil artist who is passionate about creating photo-realistic drawings using her graphite pencils [Learn to Draw Easily Here]. The main reason behind Monica Lee's success and the creative drawings that are presented by her is focusing on details which makes us think that what is drawn is a photo of a real object and not just a drawing. In addition to drawing animals, birds, portraits, products and people, Monica Lee is also creative in digital painting using Photoshop to finally present to us amazing work. Colored pencils are also used by Monica Lee to make her drawings more impressive.
Cas, or Artistiq as she is commonly known on social networking sites, is one of the most creative pencil artists not just in Canada, but in the whole world. Cas is interested in drawing portraits and focuses in her creative work on drawing her favorite celebrities in addition to other movies and TV characters to find many of those whom we all love such as Jennifer Lawrence, Katy Perry, Kristen Stewart and more celebrities whom we know. To create these stunning drawings, Cas uses traditional and digital mediums.
Adonna Khare is an award winning artist who focuses more on large-scale carbon pencil drawings. She is the winner of the 2012 ArtPrize competition, which is the largest art competition in the world. She received her Masters of Fine Art from California State University and her work has been featured in different national and international shows, magazines and social networking sites such as Facebook, Instagram and Pinterest. She tries through her drawings of animals to tell stories and convey certain messages which are usually associated with the life that we live, different events and the people with whom she communicates.
Paul Cadden is one of the best pencil artists that can be found in the whole world. His creativity and unique ability to create hyper-realistic pencil drawings are highly responsible for making him ranked here on this list. With Paul Cadden, you can enjoy the stunning beauty of the portraits and landscapes that are drawn creatively, uniquely and accurately. He takes us to another world, in fact the same world in which we live but not seen or simply ignored. His drawings represent the reality accurately with focusing on the depicted subjects and details to encourage us to pay more attention to the world in which we live and to appreciate different things around us but are usually ignored. Although Paul's drawings are usually based on photographs, stills and videos, they may contain additional elements to achieve the level of hyperrealism.
If you want to learn more about drawing portraits professionally, then you have to take a look at the creative and stunning pencil drawings that are created by Kelvin Okafor. In order to create these photo-realistic drawings and achieve this perfect level, Kelvin Okafor has tried for many years to develop his technique and improve his skills. Kelvin Okafor's fame started to increase after receiving several awards in 2012 and 2013. In May 2014, Kelvin Okafor's first solo show took place to allow more people to enjoy his drawings. His story appeared on BBC and other media which has made him more famous.
Marco Mazzoni is a portrait artist who received a bachelor's degree in painting from Brera Academy of Fine Arts in Milan. He depends in creating his drawings on using colored pencils only without resorting to any other traditional mediums. He is obsessed with the surrounding beauty of nature and this appears in his work as he focuses more on drawing birds, animals, butterflies, plants and flowers. In addition to flora and fauna, Marco Mazzoni's drawings feature the female herbalists of Sardinia during the 16th-18th century. Marco Mazzoni's work has appeared in several galleries not just in Italy, but in the United States and throughout Europe as well.
Diego Fazio, who is also known as DiegoKoi especially on social networking sites, is a self-taught pencil artist who succeeded in quickly developing his technique to finally achieve amazing results. He started his journey as an artist by drawing the Koi, which is included in his name, and then moved to drawing portraits. He pays attention to the small details and focuses in his drawings on shades in addition to the faces and eyes of his subjects because they have the ability to express silent emotions to the viewers. DiegoKoi's work has been displayed in several exhibitions all over the world and he has won many awards for his hyper-realistic drawings that are more than stunning.
Ileana Hunter is a talented artist who decided to learn how to create realistic pencil drawings on her own without resorting to any drawing classes. She focuses in her work on drawing portraits and celebrities such as Taylor Swift, Rihanna, Marilyn Monroe, the Duchess of Cambridge, Grace Kelly and more. All the materials that she uses for creating these stunning drawings include Mars Lumograph pencils (2B-6B), mechanical pencils, tortillion, smooth Bristol board and a putty eraser for highlights. Finishing minimal drawings for Ileana Hunter requires 1-2 days while the full detail ones require a few days to be completely finished.
Dirk Dzimirsky is a professional artist who has the ability to create stunning hyper-realistic drawings and paintings as well. He focuses in his drawings and paintings on the fine details, light and shadow to create impressive artworks and allow the viewers to enjoy discovering the silent emotions and dramatic feelings of the subjects depicted in his artworks. Dirk Dzimirsky's work has been displayed in several exhibitions that exist in different countries all over the world such as Tokyo, the United States and Europe as well which shows his unique ability to create fascinating artworks that look real.
Pierre-Yves Riveau is a great artist who lives in Nantes, France and is better known as PEZ on different social networking sites. He works as a professional painter, illustrator and graphic designer. The main secret behind PEZ's great success is paying attention to both content and detail. The result is fascinating artworks that leave us completely stunned. PEZ's artworks feature different ordinary subjects that are well-known to us, however they are depicted in a non-traditional and creative way to convey a certain message that is usually related to the life that we all live and the different problems from which we suffer. With PEZ, you can definitely enjoy the amazing beauty of his artworks but you may need to spend some time trying to understand what he wants to say through his artworks.  [Learn How To Draw Pencil Portraits Quickly And Easily]
Do you believe that the stunning images which you see here are just drawings not photos?