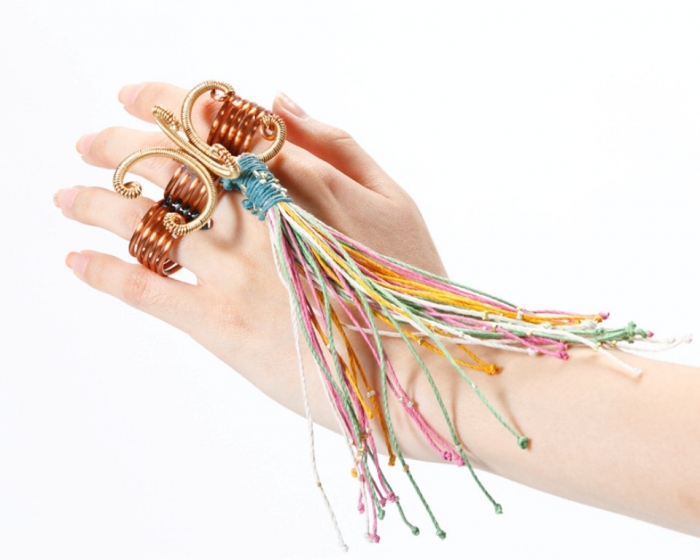 Is there any woman who does not like wearing jewelry? Of course not as most of the women care about wearing jewelry since it can increase their elegance and beauty and can make them catchier. But in order to be fashionable, you need to be aware of the latest trends in the world of jewelry which is always changeable and does not stay the same without adding innovative designs and trends from time to time. There are jewelry trends that were present in the last years and are still here to be found in the next year while there are other new ideas and designs that are added to jewelry in order to make it catchier and more elegant to suit the fall and winter seasons.
The most obvious feature that dominates the jewelry trends in the next year is being oversized and this feature can be found in all pieces of jewelry including bracelets, engagement rings, cuffs, necklace, pendants, and even most expensive earrings. Let's take a look at the following top 10 jewelry trends to get more information and to know what to wear in the new year.
1. Heavy, mirrored and massive jewelry: The jewelry pieces that are presented for the next year tend to be heavy in their weight as most of them are metallic, mirrored and they are also massive in their size whether they are short or long necklaces, cuffs, chokers or any other jewelry pieces that are usually worn. Oversized hoops especially those which are inspired by bamboo are among the hottest trends for the next year.
2. Long necklaces & layered chains: Necklaces are not just heavy and large in their sizes, but they are also long. You will also find metallic chains that are layered in different lengths.
3. Multiple rings: One of the hottest trends that are presented for the next year is wearing multiple rings as you can find rings on all fingers instead of wearing just one finger ring or even double finger rings that adorn two fingers.
4. Hand bracelets: Instead of wearing traditional bracelets around your wrist, you can go for hand bracelets that cover the whole hand and make it catchier.
5. Single earring: Forget about the traditional pair of earrings on both of your ears and go for single statement earrings that adorn just one ear and are large in their sizes.
6. Pendant earrings: Short earrings are not common for the next year. You can try those earrings that are called pendant earrings as they are long to the extent that they reach your shoulders.
7. Tribal inspired necklaces: The necklaces of the next year are oversized, heavy, long, mirrored and they are also inspired by the tribal jewelry which makes these necklaces perfect for those who prefer wearing jewelry pieces with a handcrafted touch.
8. Leather, crystal and gold jewelry: The most common materials that are used for creating the jewelry pieces of the next year are gold, crystal and leather. You can also find other materials such as wood, plastic, textile and fur which is used for decorating chokers and cuffs.
9. Geometric jewelry: Geometric designs come to dominate most of the jewelry designs in the next year such as triangle earrings and other geometric shapes that can make the jewelry pieces more fashionable.
10. Golden Details: They are added to give a luxurious look to the jewelry pieces that are worn. Golden details can be found in chains, chokers, necklaces, cuffs, rings, earrings and other jewelry pieces that are usually worn.