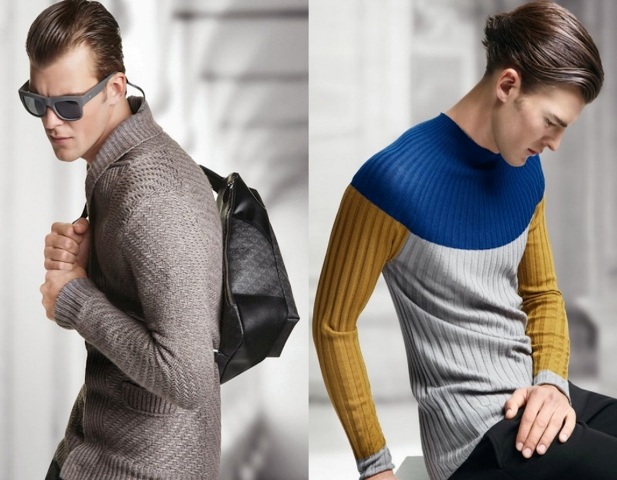 Fashion
Top 10 Most Stylish Men's Fashion Trends This Year
We always talk about women and the latest fashion trends that are presented to them through different fashion houses every year and even each season, but what about men and why they are ignored? It is widely believed that women care more about the hottest fashion trends and the latest changes that are usually presented through fashion shows, unlike men who do not care a lot about the world of fashion and the new trends that are specially presented to them. This may be true but it does not mean that all the men are the same as there are many men especially the young ones who pay attention to their appearance and want to always look handsome, fashionable, trendy and elegant. Some of the fashion trends that are presented to men are the same as those fashion trends which are presented to women and this appears more in the ideas that are used for creating different designs. Let's take a look at the following top 10 fashion trends for men this year to know what you should purchase for your wardrobe as a man.
1. Fur: It may be thought that fur is more feminine and this is why wearing it is more appropriate for women than men but in fact this is not true as when it comes to the fashion trends that are presented to men in the next year, you will find that fur is considered to be one of the hottest trends that allow men to stay warm all the time in the cold weather and to get a luxurious look. Fur is also used for decoration as it comes on the collars and cuffs of different sweaters and coats.
2. Neoprene: It comes as one of the most common materials that will be used for the next year since it is preferred by most of the men for being elegant in its shape and for providing them with the needed warmth.
3. Oversized designs: They are one of the hottest trends that are presented for both men and women in the new year and this appears in the wide coats and broad shoulders.
4. Metallic details: Adding metallic effects and details to what men wear especially pants is hot for the coming year as there are golden, copper and platinum shades which are used for achieving a unique look.
5. Belts: They are presented as a hot trend for the next year and there are fashion shows that displayed knotted belts not just used on coats but they are also seen on suits, so what do you think of this trend?
6. Prints & patterns: What about the prints and patterns that are presented for the upcoming seasons? The most common prints and patterns for men are camo prints, squares and you are going to find checkered pants, coats and sweaters which are available in different colors.
7. Mixing prints and patterns: There are designs which are presented with a mixture of patterns and prints that may also belong to different cultures as there are African prints, ethnic, oriental or even animal prints that you can mix with each other to express yourself.
8. Bright colors: They are hot for the new year and they are perfect for the fall and winter seasons as there is the red color in addition to yellow, blue and other bright colors that increase your energy in the cold weather.
9. New suits: Suits are not going to be just classic as there are printed and patterned suits and there are also velvet suits which are perfect for evening occasions especially in autumn and winter.
10. Accessories: Finally, if you want to feel that you are completely warm, then you can wrap a wool or fur scarf around your neck or you can choose one of the sweaters or coats that come with fur collars.
Other trends that you may like