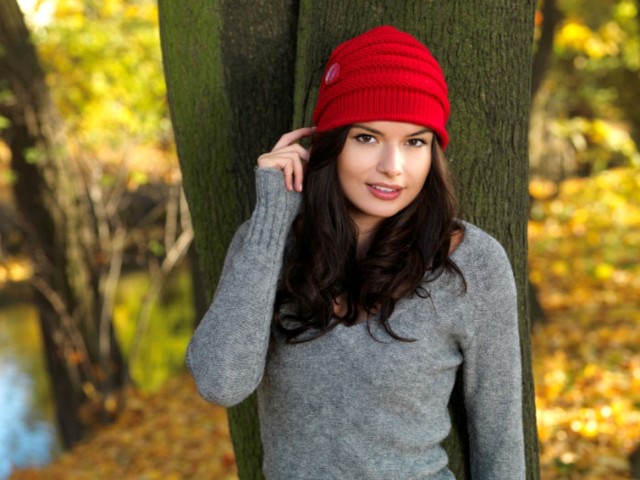 Fashion
Top 10 Most Fashionable Headwear Trends for Winter 2022
Headwear accessories including hats, caps, scarves, and other coverings that are worn on the head are among the most important accessories that are essential for both me and women. They are not only used as elegant pieces of accessories that play a major role in forming our whole appearance and complementing what we wear, but they are also functional since they are used for protecting our hair and head from different surrounding conditions that may harm them such as cold weather, heat and other conditions that are enough for destroying our hair and affecting its health in different seasons.
For this reason, headwear accessories are always changed to meet our various needs and to suit the different seasons in each year. All the new headwear trends are presented to us by famous fashion houses through their fashion shows. Let's discover more about the latest headwear accessories by taking a look at the following top 10 headwear trends for fall and winter.
1. Fur hats: One of the best solutions that you can opt for in the next year for covering your head is wearing a fur hat. It does not just provide you with the needed warmth, but it also allows you to get a luxurious and comfy look that cannot be resisted and to be more feminine. Some of the designs that are presented for the next year are really creative and there are others that are inspired by the retro look of the 60s. Fur hats are presented in new colors such as yellow and orange.
2. Knitted hats: They are the second most common type of hats for the next year. They keep your head warm and come in a wide variety of colors, and designs with various patterns and prints to allow you to match what you wear whether it is inside your home or outside it.
3. Classic hats: It is impossible to forget those designs of the last years and this is why there are many designs that are presented for the next year and have a retro look such as western cowboy hats, cloche hats, fedora hats, wide-brimmed hats and other designs that come with a retro touch.
4. Berets: They are one of the hottest headwear trends for the next year. They are appropriate for different face shapes and provide you with an elegant French look that is really chic and eye-catching.
5. Chadors & snoods: They are among the best choices that you will find in the next year for staying warm. They are presented in different colors and designs and have various patterns and prints to choose what suits your taste. There are designs that are adorned with jewels, crystals, and beads to give them a luxurious look.
6. Caps: If you are looking for hats that can provide you with a sporty and casual look, then you can opt for caps. Those caps which are presented for the next year come with a rounded top and there are some with the cap below the eyebrows.
7. Kerchiefs: They are inspired by the retro look that was common before the past. They are presented with new patterns and prints such as floral and animal-shaped prints.
8. Pom pom hats: They are a hot headwear trend for the next year and they provide you with a playful look. This type of hat is created in different designs and colors by using various materials.
9. Fez-shaped hats: Fez-shapes hats are among the most noteworthy headwear trends that are presented to women in the next year. They usually come with tassels but those designs which are created for the new year do not feature this tassel.
10. Oversized hats: It seems that being oversized is the hottest and most noteworthy trend for the next year. Being oversized is going to dominate different things in the world of fashion even hats that we wear. You are going to find oversized hats in different designs such as oversized bowler hats.
Other headwear trends that you may like