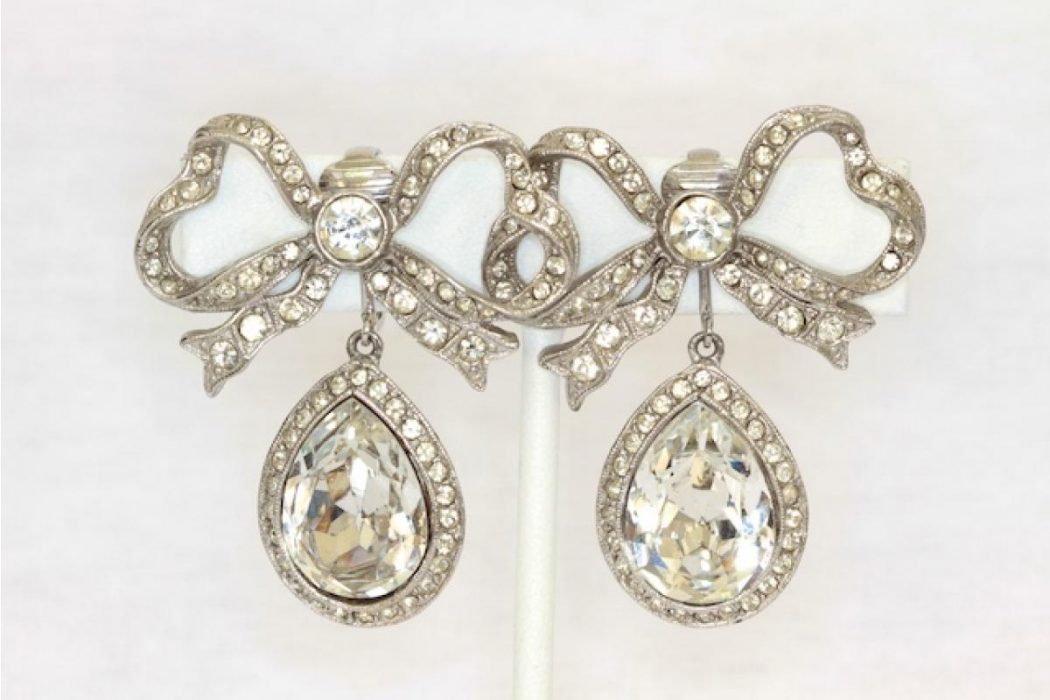 Nothing adds the magic touch to your looks like jewelry. They have the ability to make a real, noticeable difference. All you have to do is to opt for the piece that speaks for you. As Judith Miller says."The great thing about costume jewellery is that there's something for everyone – there are very humorous pieces and very extravagant and outrageous pieces." Here are the ten most expensive earrings in the whole world, accompanied by their prices and the story behind each one of them.
10 Arabella Huntington's Earrings owned by Harry Winston [The price is undeclared]
When speaking of expensive and worthy jewels and pieces of jewelry, mentioning Harry Winston's name for once is not enough. In the late fifties, Harry Winston donated the Diamond of Hope, which he owned to the Smithsonian institute, only then, Mr Harry Winsten's jewelry collection expanded to include the Arabella Huntington earrings. Ever since, he has decided to begin his ultimate business projects, that Included the most valuable jewelries in the history of fashion. The price of the earrings is yet to be estimated.
9 Paris Nouvelle Vague earrings [ $79000]
There are no women can get dressed to kill, like the Parisian ladies. When it comes to fashion, perfumes and jewels, women have only one destination, and it is called Paris, sweetie!Whenever you hear the word "jewellery", you should encounter "Paris" in return. Louis Vuitton, Coco Chanel and Cartier are all brands that reflect how much the Parisian women hold an appreciation for fashion. Thus, when you visit Paris and get to Cartier, you may encounter these beautiful pairs of white gold earrings, standing at $79000.
8 Marie Antoinette Diamond Earrings [The price is undeclared]
You may have read about Napoleon III's wife, Eugenie, who was famous for her love and appreciation for what is ever is luxurious and expensive. Like Eugenie, Marie Antoinette had a knack for Jewels. Not only Marie Antoinette love gateaux but also she adored diamonds as one day she owned a pair of the most expensive earrings since she had accumulated a valuable collection of earrings. Unfortunately, due to the french revolution and the consequences that caused the chaos, later on, the earrings were lost and misplaced. However, the price is unavailable, but we are definitely sure that it costs million and maybe billions of dollars.
7 Diamond and Pearls Danglers [ $1.2 million]
Remember the Golconda Mines in India. Jewels collectors never get enough of the Indian Golconda mines. No only do they extract the Golconda diamonds to make the world's most expensive earrings, but also they create one of the most splendid earrings in the world, the Diamond and pearls Danglers. However, the difference between the two pairs is not confined to the huge price gap, the difference lies in the design and age as the diamond and pearls danglers are newly made. The earrings contain 6 carat pear-shaped diamonds. They were auctioned for $1.2 million.
6 Diamond Drop Earrings [ $2.3 million]
The list of the most expensive earrings does not end here. However, the list goes on and on. These pair of the luxurious piece of earrings are worth $2.3 million. Such earrings were made at a designer's house then, as soon as they had been made, they were auctioned at Christie's New York, it went to an anonymous again,perhaps a private collector of jewels as the earrings have not appeared in any public ceremony. So, It may cost you an arm and a leg to purchase these darling pear shaped diamonds with 9,95 carats.The earrings are also surrounded by a white gold frame.
5 Emerald Drop Earrings [ $2.5 million]
Designed by Lorraine Schwartz, the pair of earrings gained a lot of recognition. Not only is the pair famous thanks to its designer and maker, but also the oscar-winning actress Angelina Jolie made the earrings obtain increasing recognition after wearing them, in the Academy Awards ceremony in 2009. The pair of earrings with deep emerald with silver setting. Then, they are hanged from a smaller emerald on top. Consequently, it stands at $2.5 million. We all know Angelina Jolie's love for emerald that it inspired numerous jewelrs creating more look-alike earrings that anyone can buy online for $ 50. Yeah, you can get a look just like Angelina Jolie's.
4 Empress Eugenie [ $3.3 million]
Back in history, Napoleon Bonaparte offered these exquisite earrings as a bridal gift to Empress Eugenie of France in order to woo her. On April 28, 2014, Doyle surprised the world when auctioning the flawless, unblemished pearl earrings or $3.3 million in New York City. Only then, Doyle set a new record that week. The grey drop oval-shaped earrings measure up to 23 in height and 13 in width. In the 1920s, the earrings got covered in with antique silver and diamond caps on a platinum pendant circa. Jewellers says that the pearls of these alluring earrings are a pair of saltwater natural pearls with no artificial modification. The diamond weighed about 100 carats and was extracted from a mine in the Minas Gerais province in Brasil in 1760.
3 Colombian Emerald [ $4.8 million]
Colombian Emerald diamond earrings are beauty in the gemstone. Each of earrings consists of 11.75 carats of diamond and emerald. The divine Colombian earrings first appeared and were sold in auction. However, the first buyer was anonymous who just wanted to get dressed to kill. The value is estimated to stand between $ 3.5 million and $ 5 million. However, most of fashion and jewelry experts claim that the value in $4.8 million. So, if you have 4.8 million dollars lying around, go on, buy them and get dressed up to the nines, ladies!
2 Harry Winston earrings. [ $8.3 million]
Fashion enthusiasts worldwide are in full aware with the infamous American jeweller Harry Winston. Harry Winston started his business in 1920, then, twelve years later, his business flourished that he opened the first jewelry store in New York. Mr Winsten's queenly pear-shaped earrings have approximately 60.carats in total. They were on display in California's House of Winston. Apparently, there were fashion enthusiasts with $8.3 million, who wanted to cut a dash as they have ordered the queenly earrings back in 2006. Harry Winston pear-shaped earrings will draw the attention effortlessly, as Mr Harry Winston says, "People will stare. Make it worth their while." Thank you, Mr Winsten! Thanks a lot!
1 Golconda Diamond Earrings [ $9.3 million]
Golconda diamond earrings are deemed as the most exorbitant earrings in the world; since its worth has been estimated as $9.3 million. They do cost an arm and a leg, don't they? Furthermore, fashion enthusiasts usually call the cushion-shaped diamond earrings the "Imperial Cushions" due to the ultimate mesmerising shape. Surprisingly, each of the earrings contains approximately 23.11 carats. They were actually a part of Christie's Spring sale in Hong Kong, on May 31, 2011. Moreover, they were among the Magnificent jewels collections. The Golconda diamonds also are extracted from Golconda mines in India.