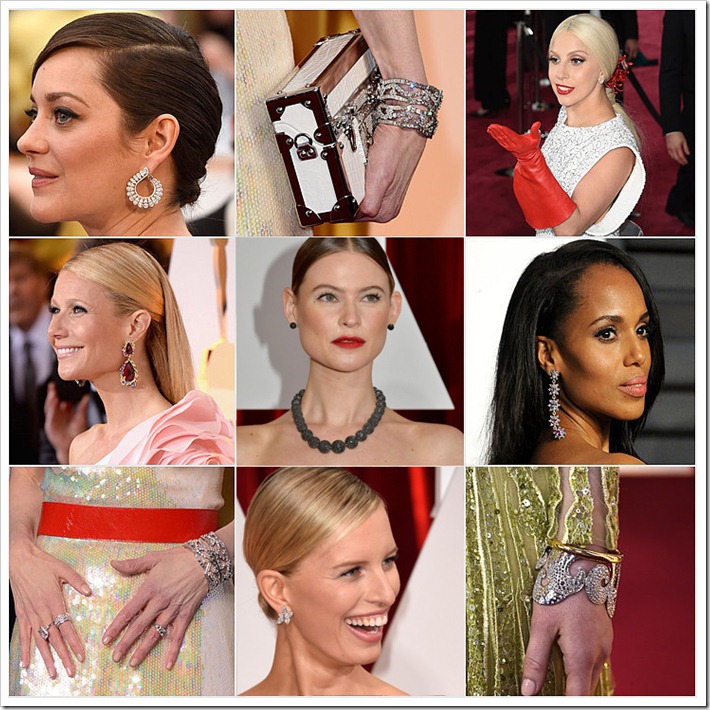 Jewelry
Top 10 Upcoming Women Jewelry Trends – Revealed by Lajerrio
Fashion comes and goes; it has a rich timeline that let you know what trends were popular in the past ages or even in the good old days. There are jewelry trends that are taking 2017 by storm are undoubtedly expected to stay in the limelight till 2018. There is no such a thing as a fashion trend that is so out-of-date and it will not come back and this list provided by Lajerrio Jewelry comprising 10 jewelry trends that are insanely popular in 2017 and 2018 would prove you that the nineties, eighties, seventies, and sixties fashion trends are present in 2017. So, beware that the Charleston would plague the streets at any time.
1
Pear Cut Earrings
For a woman who dresses to kill, a pair of diamond earrings would complement her dress, hairstyle and look and let her stands out and stay in the limelight. For a woman who is looking forward to looking strolling to let jaws drop whenever she strolls, flaunting her classic, chic dress, a pair of diamond earrings would guarantee her an unforgettable night and memories.
But, what diamond earring shape is soaring into popularity and is in vogue in 2017? Okay, not only in 2017 but also throughout the years, pear cut earrings have marked themselves as the pure definition of emergency and subtlety.
The pear cut is a design that comprises the oval and the marquise cut – the pear cut has an oval outline. However, the ends are pointed.
To get these to-die-for lovelies for an affordable price, you can purchase them at Lajerrio, for $51.95. It is available in sapphire, pink sapphire, aquamarine. It features various summer sale offers and free shipping for some products.
2
Chokers
Chokers are taking 2017 by storm. The last time when chokers were jaw-droopingly popular was in the 1990s. It seems like millennials are trying to hold n to their nostalgic accessories. Who would forget Paris Hilton's three inches of Swarovski around her neck in 2002? Not to mention that chokers are definitely in Vogue this year as Vogue girl Kendall Jenner was seen multiple times flaunting various styles of chokers.
Chokers come in different styles; they are not the old-fashioned-turned-trendy tattoo chokers.
It comes as black satin chokers, lace and pendant choker, velvet crochet choker, bow-front cord choker and O-ring leather chokers. Anything can be a choker; there was a girl who took the choker trend to a whole new level when she had a shoelace choker round her neck!
3
Layered necklaces
Layered necklaces have soared into popularity since last year with celebrities as Miranda Kerr, Jessica Alba and Kate Hudson. What makes layered necklaces special is that they suit today's fashion; they comprise both rhinestone necklaces and chokers. Preferably, were think and delicate layered necklaces; they provide an elegant, girly style. It comes in different styles as ornate layered chokers, layered snake chain necklaces, lariat chain necklaces, brocade pendant layered chokers, matchstick pendant necklace and layered tassel Y necklace.
4
Tribal Dangler Hook Earring
If you are looking forward to staying aside from delicate and girly accessories and would life to opt for a more oriental sexy look, you may have tribal dangler hook earrings. You can have your favorite earring either in silver or oxidized. Preferably, the design would be floral with multicolor enamel that adds a tribal touch related to oriental culture and traditional looks. There are also silver or oxidized beads attached at the end of the earring, dangling from their for a sexy look.
You can flaunt these darlings while partying in weddings that are graced with Indian, Afghani or oriental touches.
5
Tassel Earrings
Have you ever thought about a pair of earring with oriental, westernized, tribal and bohemian touches, all comprised in one style in harmony? Tassel earrings are multicultural. As you can have rings or geometrical shapes either cover with gold or silver with delicate cotton tassels dangling from the earrings. The style reminds women and girls with the sixties' and the seventies' bohemian trend that was marked with floral, colorful, sexy and artistic touches. So, imagine your long curly hair complementing your bohemian tassel earrings. It makes us free, lively and artistic, doesn't it?
6
Hoop Earrings
Would anyone compare hoop earrings and tattoo chokers as both were insanely popular in the good old days? Probably! However, hoop earrings never get old; they were everyone's favorite earring since the seventies.
Surprisingly, the hoop-earring trend was popular among the guys as well as the girls in the nineties; Michael Jordan had them back in the nineties and he reportedly still has and wears them. We said hoop earrings never get old. You can wear can dress to kill in casual clothes, when they are accompanied by hoop earrings.
7
Quartz Pyramid Necklaces
Is quartz only a colorful, clear and stunning stone that women tend to wear and won in order to look fashionable and elegant? Is the only value quartz have is to adorn our necks and chests? Of course, no!
Quartz has long been a source of light, positive energy and tranquility for scientists and healers; they have long recommended having quartz stone at houses as it provides energy and tranquility. Moreover, it is an alluring piece looks like a natural stone that adorns your style; it comes in bright and girly colors as rose, purple, turquoise and ivory. The necklaces are available at women's wear stores.
8
Opal Jewelry
Owning opal jewels is like rubbing a rabbit's feet! Okay, even if you do not believe in luck or that opal jewels would make you luckier, you have to admit that they have soared into popularity especially among teenage girls. Off course, opal necklaces and bracelets have mesmerized teenage girls as they are the absolute definition of delicacy and cuteness. It seems like the style a girl of the tender age of 14 would pick; it suits the casual styles for which girls opt nowadays.
9
Statement Necklaces
Despite the fact that they, more or less, look oriental and tribal; statement necklace looks like the style of the necklace a woman would wear to dress to kill and let her style and image stand out without fearing being called out for wearing many jewels of trying too hard to stay in the limelight. The Kardashian and the Jenner clan who are famous for trend-setting have flaunted statement necklaces, especially Kendall Jenner who has worn them at multiple occasions, Kylie Jenner and Kourtney Kardashian.
Statement necklaces are usually either silver or oxidized. Of course, bold, colorful studs and bibs would be a transformation for a wardrobe.
10
Faux Stone Ring Set
We all know that wearing a diamond ring would make you look like a princess as it would be elegant, exquisite and classic. However, there are times when you get untamed; you want to take off your tiara, heels and chic dress and wear bohemian outfits when you opt for colorful clothes and a set of faux stone, ring set.
It is a set of burnished rings with faux gems, etchings and faux stones. The style is totally taking 2017 by storm, as it has been preceded among women and girls in general. However, the style was popular among teens and artists. Nonetheless, fashion knows no borders so it transformed into a to-die-for style that all women and girl wants to have in their wardrobe.
Always opt for the style that suits you and complement your look, body and facial features. Tell us what your favorite jewelry trend is and write it in the comment section below.
References
:
Facebook: https://www.facebook.com/Lajerrio/