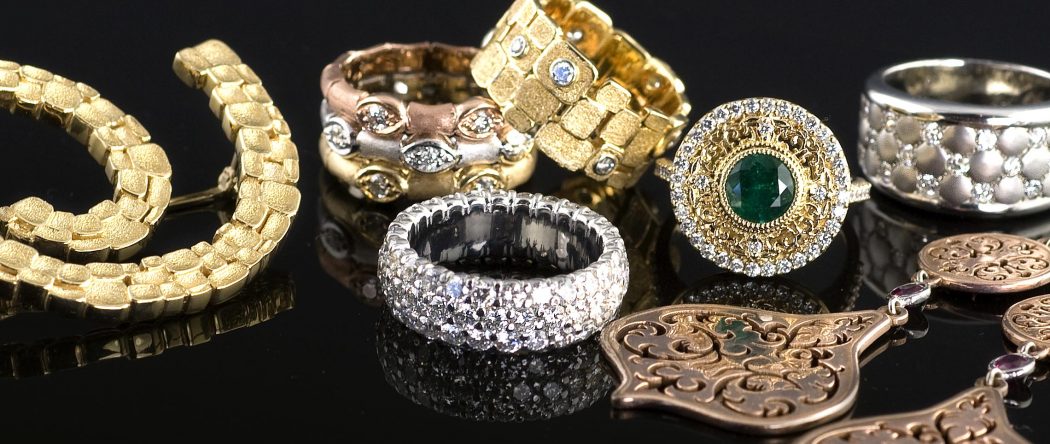 Fashion
Top 10 Most Luxurious Jewelry Brands in The World
Jewelry is a precious item of everyday life, which has a huge significance more than what many individuals realize. People use jewelry for various reasons and one of these reasons is to add dazzle to any outfit. But, what are the most luxurious jewelry brands available today?
10
Chopard
Chopard, a luxury Swiss jeweler and watch maker, believes in utilizing only the best materials for its gorgeous collections. Every jewelry piece they offer is made with authentic gemstones as well as thick layers of 18K gold.
9
Mikimoto
Kokichi Mikimoto started his business year 1893 in Japan and popularly known as the cultured pearl's inventor. That is the reason why most of his collections come with pearls. The brand only uses 18K platinum or gold, better diamonds, high quality VS, finest silk thread or all natural colored gemstones.
8
Bvlgari
Since it was founded in year 1884, Bvlgari has been considered as the leader of world's fine jewelry. Based in Rome, majority of hallmarks of Bvlgari are big pieces, bold shapes, brightly colored fruity and floral motifs, cabochon stones, and classy Italian staples. They also use the finest gems available.
7
Piaget
George Piaget has started his business in Jura's Swiss part to make topnotch quality watches, which became famous in Europe. Over time, they expanded and now, Piaget jewelry designs are known worldwide for being sleek and modern with a sense of movement and strong angular lines.
6
Graff
Graff is renowned for high quality that made it famous among the rich people. But, what makes it unique is its enormity of the stones. Their designs are all about big diamonds and other large stones.
5
Tiffany
It's one of the most luxurious jewelry brands, which is also the household name. This brand provides a variety of jewelry that is wearable during the day as well as for numerous occasions.
4
Buccellati
It's popular for impeccable quality of Italian gold. It also provides jewelry a fabric effect through mattifying and brushing metals and this frequently combines gold and silver for light enhancement and texture. The dense gem encrustation of Buccellati provides its rich texture.
3
Van Cleef and Arpels
Based in France, this brand is still known for Old World Elegance. However, it sets apart from having a class of its own. This is inspired by ethereal through nature's fleetingness, ever-changing quality, and spontaneity. Majority of its jewelry is fluttering in appearances.
2
Cartier
It has a long, rich history, which made it crafts perfect. The quality and style of Cartier are what people are attracted to. Because of this, even royals started commissioning Cartier for very special pieces for their jewelry collections. Cartier jewelry is made only with the best stones combined with precision and expert craftsmanship.
1
Harry Winston
Known for its classic yet grandiose catchy diamond jewelry, this brand ranks at the top. Winston established his company in year 1932 through selling and acquiring estate jewelry, which is a line that's vital to the brand of Winston. Only the rarest and finest quality stones are used for every jewelry designed by Winston.