Designs
Photography
Trending
Top 10 Best Commercial & Advertising Photographers in the World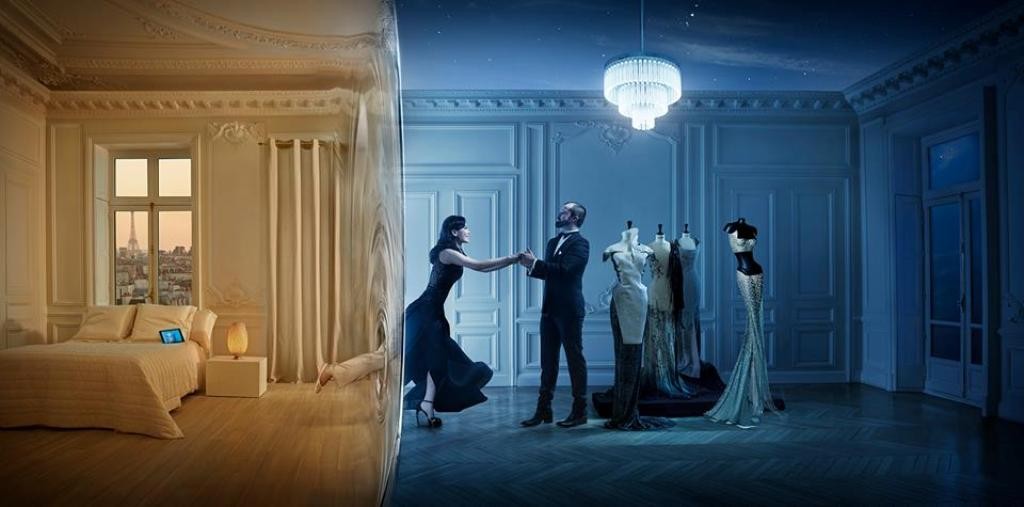 What is the importance of commercial and advertising photography? Commercial and advertising photography are both essential for describing a product, idea or service and marketing this in magazines, newspapers, hoardings and more to be widely seen, attract the attention of more viewers and increase sales. Commercial and advertising photography is thought to be the same, but in fact, this is not true. Commercial photography is about capturing photographs of buildings, landscapes, merchandise, aircraft and models with just focusing on the product that is photographed. On the other hand, advertising photography comes to be broader since it is about photographing products, ideas, concepts, services and lifestyles [You also can learn photography secrets from here].
The best thing to being found in both commercial and advertising photography is that there is no need to use language for allowing people to understand the advertisement because the photo is more than enough for allowing anyone to understand the story that the photographer wants to tell about a product or service. If you are interested in commercial and advertising photography, take a look at the following impressive works by the top 10 best commercial and advertising photographers in the world.
10 Neelutpal Das – India
Neelutpal Das is an advertising, product, portrait, editorial and fashion photographer whose work is based in Kolkata, India. He started his career as a photographer in 2003 when he was just 18 years old. He began with capturing editorial fashion photographs and his work has been displayed in several publications in India such as Savvy, Times Of India, Rolling Stones India, Society & Images Retail and ABP Ltd. In 2008, Neelutpal Das started capturing both editorial fashion and advertising photographs to become more famous in India as a photographer [Download these photography courses].
9 Kremer Johnson – United States 
Kremer Johnson is not just one person or photographer; it is the name of a photography team that consists of two persons who are Neil Kremer and Cory Johnson. Kremer and Johnson are commercial advertising photographers and their work is based in Los Angeles, United States. They specialize in creating advertising, editorial, portrait, narrative, studio and environmental images. Their work has appeared in several campaigns, magazines, galleries and museums and their clients include large brands, big and small companies and advertising agencies as well. Kremer & Johnson try through their images to create good relationships with the advertisers and brands not just inside the country, but outside it as well.
8 Rob Grimm – United States
Rob Grimm, who is also known as RGG especially on social networking sites, is a commercial photographer who started capturing photographs at an early age as he was just eight years old when he first used his camera for documenting a family trip. He captures amazing photographs of food, beverages and different products trying to create impressive images that attract our attention and dazzle us. Unilever, Skyy Vodka, Grey Goose, Cabo Wabo Tequilla, Budweiser Family of Beers, Brown Shoe Company, Miller Coors, Splenda, Yogurtland and Kraft Foods are all among his famous clients that are widely known.
Jean-Yves Lemoigne is an award-winning photographer and director as well. He specializes in capturing advertising, editorial, portrait, and landscape photographs. His creative work is responsible for making him one of the best photographers in the world and not just in France. He has won several awards such as 2014 Silver in Photography ADC Australia, 2013 International ANDY Awards Gold, 2012 Cannes Lions International Festival of Creativity Gold Lion Campaign, 2010 The New York Festivals International Advertising Awards in All Media Gold and more. His clients include Volkswagen, Viking, Tide, Sagem Mobile, Audi, Axe, Oldspice in addition to other famous brands that are internationally known for many people all over the world.
6 Alex Koloskov – United States
Alex Koloskov is not just a professional photographer, he is also a great instructor and the co-founder of Photigy.com. Although Alex Koloskov is a completely self-taught photographer, he is considered to be better than many of those commercial and advertising photographers whom we know. Do you know why? Because Alex Koloskov does not follow specific rules and does not even know them, he does not also try to imitate others and does not like traditional thinking which has allowed him to try new ideas, become more innovative, take on technical challenges and create a unique photography style that is really impressive and dazzling for anyone especially those who care about commercial and advertising photography.
5 Ransom & Mitchell – United States
Stacey Ransom and Jason Mitchell are two creative, talented and professional persons who decided to build a still & motion team that consists of two persons; director – photographer Jason Mitchell and digital artist – set designer Stacey Ransom. They try through their impressive photographic portraits and scenarios to take us to other new worlds that cannot exist which make their work more stunning. Their narrative and highly-detailed work allows you to enjoy your time while discovering more about the stories that they try to tell through their images. Ransom & Mitchell's work has appeared in several award-winning campaigns and has been exhibited in different places all over the world such as Tokyo, New York, Berlin, San Francisco, Prague and more. Their photography, CG, motion and digital artistry skills have allowed them to simply "make the impossible practical".
Sacha Goldberger is a creative French photographer who is really talented and this appears in the pictures that he has created. He specializes in capturing advertising, portrait and fashion photographs. His pictures have been exhibited at several galleries all over the world which has helped him to become more famous as a photographer not just in France, but in the whole world as well. His work has internationally appeared at Angkor Festival, CCB Museum of Rio, Getxophoto, New Delhi Photo Festival, London Art Fair, Amsterdam Art Fair and Palm Beach Art Fair. He has three books as well; The Little Book of I Love You (2004), Mamika, big little grandmother (2010) and Mamika and co (2012).
Sharad Haksar is an award-winning photographer who specializes in capturing advertising, still life, fashion, conceptual and travel photographs. He is the founder of OneEyeland.com and he has received too many awards as they are more than 200 regional, national and international awards. He is the only Asian photographer to receive 21 honorable mentions, 2 Bronzes, Silver and Gold at International Photography Awards (IPA). He has also won Silver Lion at Cannes, D&AD nominee, named as The Photographer Of The Year in India by Adobe Galgo and one of the 200 Best Photographers in the World by Luerzer's Archive, Nomination at International Color Awards, Silver at APA, Nomination in New York Festivals, Gold in Goafest, 5 Golds, 6 Silvers and 5 Bronzes in Pepper Awards, 2 Golds at the Abby Awards and 2 Golds at Spark Awards, just to name a few.
Erik Almas is one of the best photographers to be found in the whole world. He grew up in Norway and then moved to the United States for studying photography. The strangest thing to know about Erik Almas is that he was not passionate about photography or even art and there is no one who encouraged him to become a photographer by bringing him a camera to start capturing photographs at an early age. Erik Almas suddenly decided to become a photographer and this is why he travelled to the United States to attend the Academy of Art University.
He graduated in 1999 and decided to start creating great images thanks to his inspiring teachers. He specializes in advertising, lifestyle, landscape, portrait, fashion, motion and fine art photography. His work is now based in San Francisco and he travels around the world for capturing his photographs. He has won several awards and was named one of the best advertising photographers in the world several times during the past years. His clients include American Airlines, Hotel Group, Nike, Microsoft, Puma, Hyatt, Toyota, Union Pacific and Ritz Carlton, to name a few.
Erik Johansson is a great, professional and creative photographer whose work is not about capturing those special moments in life, it is about capturing ideas and presenting creative images which are really impressive. The main secret behind Erik Johansson's success is keeping away from those traditional ideas trying to be more innovative. Erik Johansson is not just a photographer, he is a retoucher as well which allows him to create anything his clients want. He depends in creating his stunning images on his camera and Photoshop trying to make them realistic and look as if they have been captured. Erik Johansson's work has internationally appeared in different publications around the world and his clients include Microsoft, Volvo, National Geographic, Aishti, Google in addition to other clients and famous brands that are widely known for many people all over the world.
What do you think of these creative images and advertising ideas?