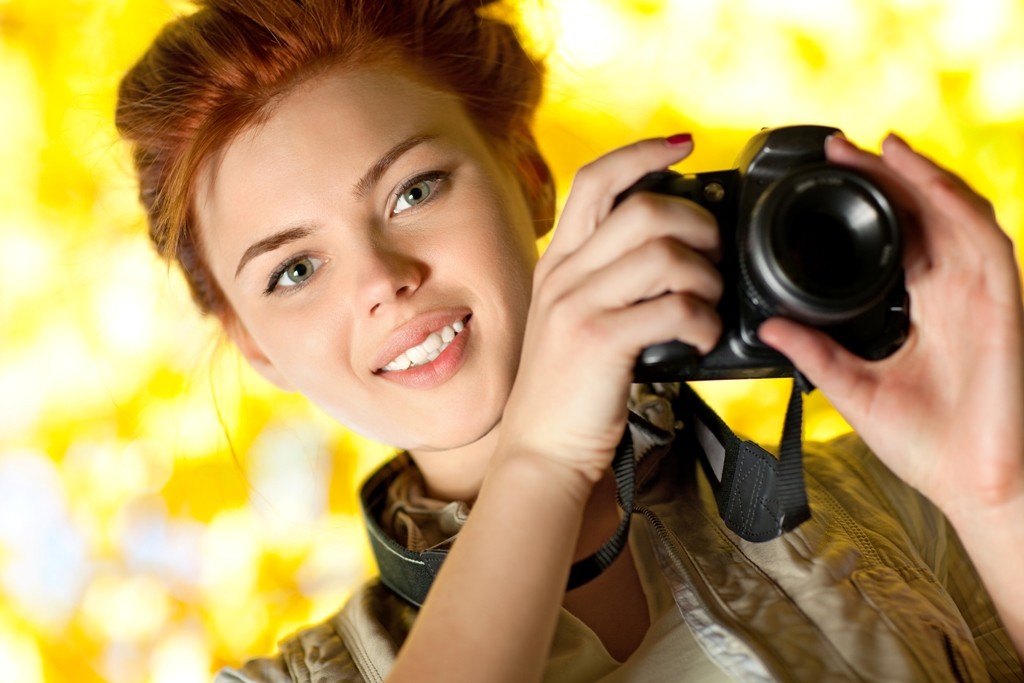 The only way through which you can immortalize the happiest moments in your life is to capture photographs of what is happening or the most amazing things that you may accidentally see. Capturing photographs may be thought to be easy and does not require any effort or experience, but this is not true. We can say that almost all people capture photographs thanks to the new technology and the built-in cameras that we all have in our mobile phones, but this does not mean that we all are good photographers.
The photographs that we capture are completely different from those photographs that are captured by professional photographers not only because they use the best equipment, but also because of their unique skills that allow them to dazzle us with their photographs. Do you want to capture impressive and breathtaking photographs? If your answer is yes and you want to take your photographs to the next level in order to impress others, you have to learn how to do this. There are too many online photography courses that can provide you with all what you may need to improve your skills and become a professional photographer. If you are looking for such courses, take a look at the following top 10 best online photography courses.
10 The Photography Starter Kit
"The Photography Starter Kit" with John Greengo, who is an instructor and an award-winning outdoor and travel photographer for over 30 years, is highly essential for beginners who are new to the world of photography and need to learn the functions of the camera, the basic photographic terminology, the principles of good photography and the necessary skills for creating wonderful photographs. Beginners will also learn more about the shutter, sensor, ISO, lens, focus points, metering, exposure modes, camera settings, flash, lighting, composition techniques and positioning the photographer and the photographed subject for capturing stunning photographs.
9 The Art of Black and White Photography
Capturing black and white photographs is believed to be extremely easy as the photographer does not need to care about the colors that make the photographs more impressive, but this is not true. To learn how to create amazing black and white photographs, try to make use of "The Art of Black and White Photography" by the photographer and instructor David Nightingale.
Through this course, you can learn how to develop your skills to capture black and white photographs, how to tone the images, delineate a subject from the background, maximize detail and smooth the skin through working with skin tones, lighten the eyes and add complex tones, evaluate the tonal range and balance of a photo, use curves and masks for adjusting the tonal range and balance of the photos, use conversion techniques in addition to other powerful and unique Photoshop techniques for creating impressive black and white images.
8 Become a Better Photographer (I-II) 
"Become a Better Photographer" by instructor and AMPA – Award winning portrait & wedding photographer Bernie Raffe comes in two parts. The first part teaches you basic and advanced camera settings, photography tips and tricks, posing for portraits, scenery and landscape photography, flash photography, using lenses, using natural lighting and better composition for improving images, half press of the shutter technique, photographing fireworks, taking a flattering Profile or PR photo, megapixels, image quality and how to buy the best camera for you. The second part teaches you advanced features and settings, advanced exposure techniques, advanced flash information, focusing, creating landscape images and improving image quality.
7 FroKnowsPhoto Guide to DSLR Video
If you already know how to capture photographs and want to learn how to shoot great videos, then you will need to try this course. "FroKnowsPhoto Guide to DSLR Video" created by award-winning filmmaker Todd Wolfe and Jared Polin, the founder of FroKnowsPhoto.com, shows you how to shoot, edit, direct and produce high quality videos of anything with a DSLR without requiring expensive equipment and lenses, prior experience or specific skill level. You will find easy to follow steps, real world examples, step-by-step details and video settings from start to finish to make it easy for you to understand everything clearly without problems.
6 Posing Secrets – The Photographer's Essential Guide Vol. 1
"Posing Secrets – The Photographer's Essential Guide Vol. 1" by Malcolm Boone is for those portrait photographers who photograph people. It helps you to take your portraiture to a higher level by teaching you how to produce and communicate the right posing ideas that suit any mood, situation or location to easily and quickly produce professional shots. This course provides you with exercises, suggestions, step-by-step instructions and illustrations to find it easy to know the lines of the body and its posture, develop your poses, analyze pictures and poses and recognize the three basic head movements that can affect the features of the photographed model to finally create impressive images.
5 Secrets of Successful Event Photography
Do you want to become a professional event photographer? Here is what can help you achieve what you want. "Secrets of Successful Event Photography" by professional event photographers Phil Steele and Julie Kremen is what you need. This course teaches you to photograph moving subjects, shoot at concerts and stage shows, shoot people at tables, use and modify flash, know the kind of flash that you need, get beautiful light from flash, approach strangers at public events, get great candid shots, get clean photos without clutter and know the composition mistakes that you should avoid.
You will also learn the difference between full-frame and crop-sensor cameras, when to switch to autofocus and manual focus, how to save countless adjustments in post-production, how to keep the fast-moving subjects in focus, the importance of Lightroom filter, the advantages of using a flash bracket, slow-sync flash and rear-curtain flash sync, pro tricks to stabilize your camera, simple tricks to avoid missing a key moment, how to win the key person at any professional event, how to tell a story with your photographs, how to shoot in very low light, what to wear at stage events and what women want you to do before photographing them.
4 Newborn Posing
Capturing photographs of newborns is one of the sweetest and most delicate things that you can ever do, but posing those newborns is not easy at all since you cannot ask them to do what you want for capturing your impressive photographs. "Newborn Posing" by Australian newborn photographer Kelly Brown can help you to become a creative newborn photographer and learn marketing, products and pricing, how to pose newborns alone, with siblings and parents, how to shoot a family portrait, present photos to families, how to build confidence and improve your skills.
This course covers all what you may need starting from the most important basics including taking safety measures and using creative props to what is more complicated such as working with parents and building trust. It also provides you with 24 video lessons and detailed instructions to master the business and art of newborn photography.
3 28 Days of Portrait Photography
"28 Days of Portrait Photography" is one of the most comprehensive courses created by Sue Bryce in the field of contemporary portraiture. It allows you through 86 video lessons to learn everything you may need such as shooting, flow posing, couples posing, teens posing, family posing, beauty shot posing, men posing, natural light studio, shooting curves, posing and shooting groups, styling, overcoming fears, building confidence, selling, pricing, marketing, connecting with clients and more to become a good contemporary portrait photographer and run a successful business. All what you will find in this course is true, tried and suitable for real time use.
2 Photography MasterClass
If you have a DSLR camera and want to learn how to use it for capturing amazing photographs, you will need to try "Photography MasterClass" by Evan Sharboneau who has helped over 9.2 million photographers around the world to create impressive images. This course provides you with step-by-step video tutorials and easy-to-follow instructions to help you learn how to choose the right DSLR and how to properly hold it, take memorable and impressive photos and get clear shots of anything you photograph.
You will also know the common mistakes of composition and the focus points that you should avoid, understand aperture, shutter speed, ISO, exposure and metering, discover the secret time of day to capture professional photos, learn how to select the best lenses and the right White-Balance setting properly, take panoramic shots, use external flash, filters and focus correctly, select the best equipment and the most effective light modifiers, get natural HDR shots, know when to use a tripod and where to put lights, capture photographs at night, edit images correctly and more.
1 Trick Photography and Special Effects
"Trick Photography and Special Effects" is another photography course created by Evan Sharboneau to show you how to take better photographs with the help of step-by-step instructions, how-to video tutorials, practical secrets, easy techniques and tricks. There is no need to purchase expensive equipment for capturing stunning photographs because this course teaches you how to improve your photography skills, create impressive light painting images and take amazing special effects shots while using your regular camera.
You will also learn how to get astonishing visual effects through using flashlights and laser pens, how to capture infra-red light with a DSLR camera, capture landscape photographs, shoot and edit 360 degree panoramic photos, create pseudo digital art through stitching several light paintings together, get the invisible man in your pictures, tweak the color settings in the camera, freeze motion and capture high-speed photos, take 3D images, take star trail long exposure shots, improve your shots and create impressive visual effects through using Adobe Photoshop.
Now
You can take your photography to the next level