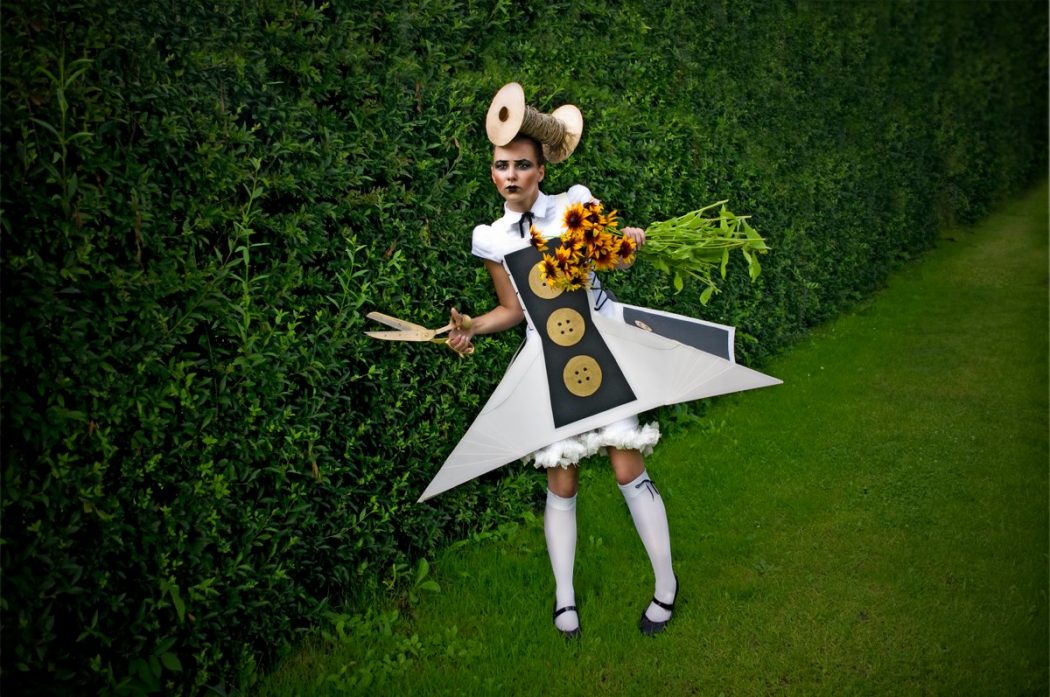 Costumes for every occasion are necessary. From formal and casual moments to showcase events, this list has the best of the best costume designers. We have carefully selected those artists who are revolutionizing the fashion business. Take a look at the top 10 costume designers.
10 Ruka Johnson
Ruka Johnson is a custom designer and stylist that specialize on stage costumes. Her Burlesque collection is one of the most memorable works she's designed. Glamor is combined with a taste of vintage to create something new.
9 Amalgamated Costume and Design Studio
Amalgamated is a specialized studio on the vintage costume. They have collected a massive amount of clothes from the 50s. The styles include everything: art deco, civilian clothes from the Second World War, post-war, prohibition, swing, Gatsby, classics from the early 50's to the late 60's, Rockabilly and much more. Amalgamated is the preferred scale for creative people who seek inspiration for the stage, film, and printed materials. They are one of the designer's must scales open to anyone who wants to take a look at vintage costumes.
8 Mikael Sharafyan
Mikael Sharafyan is a talented costume designer from Yerevan town in Armenia.Mikael grew up surrounded by artists. From writers, actors, and musicians, a costume designer was what was missing on their list. He had an artistic formation, of 7 years at the art academy, where he learned how to sculpt, paint and perform on theater. However, his real passion was designing. He got a degree in Fashion Design from the FDIM (Fashion Design Institute of Design), with a specialization on theater costumes. Mikael's sketches become real. His creative work has awarded him several times. One of the most notable recognitions he's had was at the L.A. Cinema Festival of Hollywood, where he was awarded for the Best Costume Design for his work on the music video "Disasteroid."
7 Monika Vaverová – Fashion and Costume Designer
Monika Vaverová is working to develop her brand: MIMO. She focuses on artistic projects which need costumes made in an original and futuristic way. Her personality has a strong presence in her work, which leads to the creation of robust designs suitable for lead roles in plays. The functionality of her customs is one of the most valuable features. Monika has also created the ARTDOT Studio, which focuses on graphic design, photography, and post-production.
6 Sasuel
Dresses for ballerinas and gowns are some of her most remarkable works. Sasuel is one of the few costume designers that regularly works for adults and children. They have designed some competition dresses for Salsa and Tango. Sasuel chooses colorful clothes for the models, with seamless combinations when a costume for a couple is developed. Sasuel's designs are portrayed on the most famous dancing competitions.
5 Ewa Jobko – Costume Designer
Ewa Jobko is a costume designer from Poland. She gets inspiration from ancient, magical and imaginary places and characters. Feathers, flowers, hats and umbrellas perfectly combine with applications along the cloth that make it unique. Gowns are one of her most exclusive designs like the sample we've selected, where a bride poses on top of a giant bottle, highlighting the white on the surrounding greens. It resembles a fairy tale, where only the sprites are missing to share their magic with the bride.
Alexandra Saabel knows how to highlight the beauty of her models with unique designs that perfectly frame the human body. Most of her designs are used on acrobatic shows, where artists take advantage of Alexandra's style to demonstrate their skills.
Elwira Rutkowska comes from Poland. She is a costume designer, stylist and set designer. Her creations are full of details, reflecting a unique style when on the catwalk. As a set designer, she also portraits some unusual places, full of color to contrast the costumes created by her. She likes to use clothes as a free form of expression.
Pawel Adamiec comes from Lublin (Poland). He was born in 1982 and is now a renowned fashion photographer, makeup artist, and designer. Theater strongly influences Pawel's style, and he uses a distorted view of reality for all his creations. Finding the most strange techniques and unusual materials is common. Nature, music, and fairy tales are recurrent topics in his design work, challenging fashion standards and transforming costumes on art.
Tiffany Hill is an experienced fashion designer. She has made her on theway into the fashion industry, starting as a freelancer in the United Kingdome. By now she has gone international and has clients who trust her style to make the most creative designs. Tiffany's designs include not only fashion but also costumes, swimwear, lingerie, and branding. Her clients include more than ten brands like Next, Fever, Legend World Wide, Wild horse and Organic Planet.