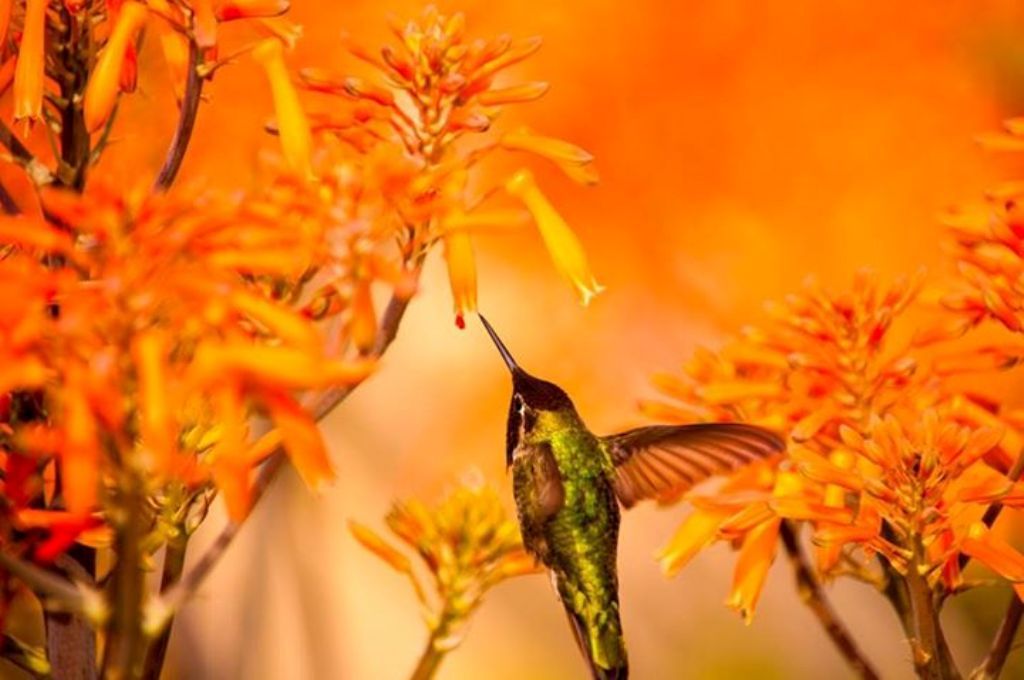 We may think that we can see everything around us clearly just because our eyes are perfect and do not suffer from anything but this is not true. There are many things around us that are thought to be ordinary just because we usually see them anywhere and they do not have something new to be shown to us. As a matter of fact, there are many details and secrets that are hidden away from our eyes and are considered to be invisible because we cannot see them with the naked eye. Those small creatures and other subjects that are tiny in size need to look larger than the life-size in order to be easily seen and to reveal more secrets about them.
Macro photography is that thing which gives us the great chance to discover more about what is believed to be ordinary. It takes you to another world and makes you feel that you see these small things for the first time [You can learn Photography Secrets Here]. Do you want to discover more secrets about the world of those tiny things? Here is a quick glance at the top 10 best macro photographers in the world with being based on their experience and impressive photographs that will leave you stunned.
10 Alberto Ghizzi Panizza – Italy
Alberto Ghizzi Panizza is an Italian photographer who started to be interested in photography in 1997 after his visit to the ruins of ancient Egypt and learning photography [these are best photography courses]. His passion for traveling, adventure, nature, insects and animals has helped him to capture creative photographs, like those famous equine photographers. He specializes in capturing nature, landscape, and macro photography. He focuses on his photos on showing the beauty of the surrounding world and the wonders that can be found on our planet. His creative work has been published in several photographic magazines, newspapers and websites to quickly spread among those who are interested in macro photography.
9 Krasimir Matarov – Bulgaria
Krasimir Matarov is an award-winning photographer who specializes in capturing nature and wildlife photographs. His work has appeared in several photo sites not just in Bulgaria but in other foreign sites around the world. He has received several awards in both national and international competitions such as 1st place in the competition of Sony World Photography Awards 2013, in the open category – nature, and wildlife in addition to other awards that show his creativity in capturing his photographs.
Carlo Galliani is an Italian photographer who specializes in capturing nature, landscape, macro and wildlife photographs. He focuses on capturing photographs of every aspect of nature without ignoring anything. He pays attention to everything beautiful in this world starting from those small insects that are difficult to be seen to the huge mountains with their stunning beauty trying to show the magnificence of the world in which we live.
7 Thomas Shahan – United States 
Thomas Shahan is a creative macro photographer and artist. According to Thomas Shahan, you have to understand the behavior of the arthropods and take several shots in order to be a successful macro photographer. Thomas Shahan photographs most of his subjects in their natural environment and he sometimes takes an arthropod indoors to be photographed without the need to kill them or even restrict their physical movement.
Danny Perez is not just a macro photographer as he is also a filmographer and musician. He focuses on showing the vibrant colors of life in his photographs. He believes that macro photography allows him to discover more about an impressive and stunning dimension that is rarely captured and explored in the surrounding nature. For this reason, he captures macro photographs of those amazing creatures trying to discover more about them and their natural habitat.
5 Jacky Parker – United Kingdom
Jacky Parker is one of the best and most creative nature and flower photographers in the whole world. She started capturing photographs of top 10 flowers in 2005 and received several awards for her stunning work. The photographs that Jacky Parker captures are really amazing thanks to her unique techniques which make the flowers that we usually see more impressive and really exceptional. If you want to learn more about capturing macro photographs of flowers, take a look at the creative work that is presented by Jacky Parker.
Nordin Seruyan is a professional macro photographer who specializes in capturing photographs of those little creatures that cannot be easily seen with the naked eye. His goal is to show the stunning beauty of those tiny creatures that live around us in this world and are rarely photographed. Nordin Seruyan's passion for photography and the world of little creatures encourages him to capture the exceptional macro photographs that you see here.
Shikhei Goh is an award winning photographer who is passionate about photography and this is why he tried capturing photographs of different things in this world but macro photography was the most exciting for him. For this reason, Shikhei Goh specializes in capturing macro photographs and aims to create stunning and great macro photos that show the beauty of this amazing world. Shikhei Goh has achieved these amazing results after several trials, criticisms and explorations. He believes that there are always new secrets in the world of macro photography and this is why he keeps exploring to reveal them.
2 Vyacheslav Mishchenko – Ukraine
Vyacheslav Mishchenko is fond of nature and photography which is responsible for making him a creative and professional macro photographer. He started capturing his first macro photographs when he was just 10 years old. After spending most of his time on painting, he decided to return to photography to specialize in capturing macro photographs. He photographs all insects but focuses more on snails for their beauty, extraordinary shape and catchy behavior. All the insects are photographed in their natural habitat to capture their natural behavior and make the photographs more amazing.
1 Patty Hankins – United States
Patty Hankins is one of the most professional fine art floral photographers. She focuses on showing the amazing beauty of nature through her photographs. She spends most of her time moving from one garden or park to another looking for a wonderful flower to photograph. She does not try to harm flowers for the sake of photographing them and leaves them the same as they are in order to allow others to enjoy their beauty. In addition to photographing flowers in gardens and parks, Patty Hankins uses her studio to photograph some of them which allows her to pay more attention to details that are difficult to be noticed outside the studio.