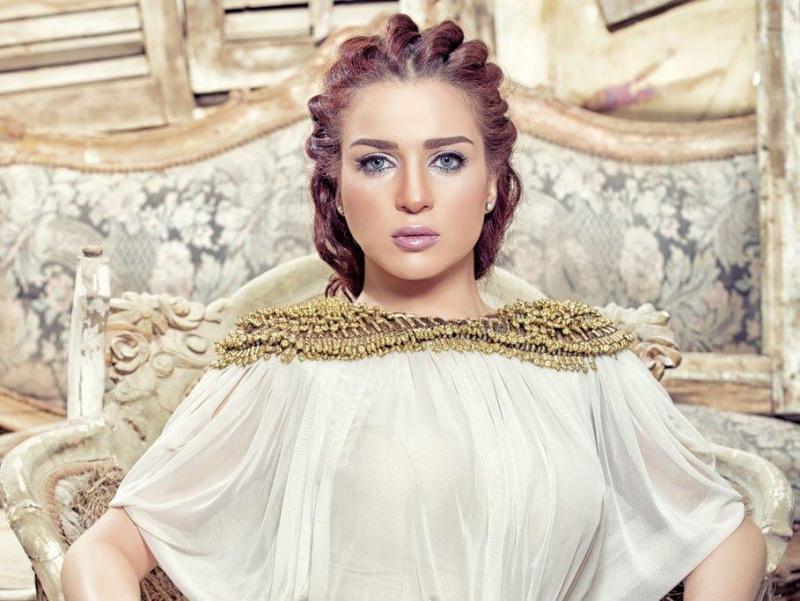 World & People
Top 10 Most Popular Egyptian Actresses That We Should Know
Egypt film industry has always been prominent in the Arab region, known as the Eastern Hollywood. However recently facing some problems, whether financial or regarding the content quality, originality of the work… etc., the industry is still breathing, and the talent is still there. In this topic we chose to introduce you an impressive part of it; the top ten popular Egyptian actresses.
We ranked them mainly according to Forbes Middle East list of the Top 100 Arab Celebrities. Forbes stated that the selection was based on the number of the celebrity social media followers, years of activity in the industry and their activities outside of their dominant field.
10

Jamila Awad
Jamila Awad is one of the newest actresses who showed up on the screen quite recently, in 2015 in the successful TV series Taht el-Saytara (Under Control). In two years she participated in six works; three movies and three TV series. The fact that she is a granddaughter of the great classic comedian Mohamed Awad was a good surprise for her fans. She has also been praised for her new role in the series (Don't Turn Off the Sun). No doubt that Jamila's fame is expanding quickly.
A young actress with vibrant acting, Ayten Amer has made it to fame in a relevantly short time. After graduated from the High Institute of Theatrical Arts in Cairo, Ayten had worked as a model and had initiated her acting career in 2004 when she acted with a nationally renowned actor, Nour el-Sherif, in his successful series Hadret El Motaham Aby (Mr. Accused, my Father). Since then she acted in many movies and series of genres that vary between Drama and comedy. Ayten Amer is ranked the 75th on Forbes Middle East list of the top 100 celebrities in the Arab World, which makes her the fifth Egyptian actress there.
Yosra El-Lozy's acting talent and subtle expressive facial features have captured the hearts of millions in Egypt and the Arab region. She was born in 1985; however chose to study political science when joined the American University in Cairo (AUC), art has already been in her blood; her father is a professor of theatrical literature in the AUC, and her mother was a founder of puppet show company called Zassy in the late 1980s. Since she was a child, she learned to play the piano, dance pallet and she had even been given roles in dubbing Disney cartoons to Arabic. The great director Youssef Chahine gave her the first acting role in his movie Alexandria – New York when she was still in high school; the film got screened at the Cannes Film Festival in 2004. A year after graduation, el-Lozy started her acting career in 2008 when she realized that acting is her passion. Yosra El-Lozy is the sixth Egyptian actress on Forbes list of the top ten 100 Arab celebrities, ranked the 90. She has got 5.3 followers on her social media platforms.
Ranked as the 67 on Forbes's list of the top ten Arab celebrities, this makes Mai Ezz el-Din the fifth Egyptian actress on the list. She has got 5 million followers on her social media accounts. The 37-year-old actress has a quite attractive look and has played many roles in movies and series of various genres; comedy, drama, and romance since she has started her acting career in 2001 till today.
Nelly Karim is a quite talented ballerina and actress. Karim was born in 1974 for an Egyptian father and Russian mother; this genes mix has gifted her with unique beauty. She started learning pallet since she was four, graduated in the High Institute of Pallet, and became a ballet dancer at the Cairo Opera House. Her acting career had begun in 1999 when her performance in a TV show grabbed the attention of filmmakers and makers of TV series.
Born in 1977, Mona Zaki has been one of the most pioneer and popular actresses in Egypt, and many Arab countries, since the late 1990s; She is also considered the most beautiful Egyptian actress by many. Her acting career has started while she was still a college student at Cairo University, when chosen by the renowned actor and director Mohamed Sobhy to act in the play Bel Araby El Faseeh (Eloquent Arabic), then she acted in some TV series until she got her first acting role in a movie, El Katl ElLaziz (Sweet Murder), in 1997.
Since then she has played lead roles in many movies, TV series and plays. Zaki has received awards, chosen as the best actress by a number of film festivals, national and international, such as Damascus Film Festival for her role in the movie Sahar El Layaly (Sleepless Nights) in 2003, Paris Biennial of Arab Cinema for the same role in 2004 and for the movie Ihky ya Shahrazad (Tell Stories, Shahrazad) in 2009. And she was chosen as the best Arab actress in the Murex D'or ceremony; Also known as the Golden Murex award, the Murex D'or is a Lebanese award created by Lebanese physicians, Zahi and Fadi Helou to recognize achievements in the domain of art in Lebanon, the Arab region, and the world.
Yasmin Abd el-Aziz is a lovely actress whose fans on Facebook exceed 11 million. She was born in 1980; at the age of 13, she was introduced to the world of advertising by a friend of her mother who was ahead of an advertising company, and since then she has advertised so many products. The actress's first step in the world of acting was her role in the TV series Emraa in Zaman el-Hob (A Woman from the Age of Love). The 2005 movie Zaki Chan, a comedy where Zaki is a week always-afraid man trying to work as a bodyguard, is a milestone in Yasmin Abd el-Aziz career; her 2008 El-Dada Dody (The Nanny Doody) is another one. Yasmin is the third Egyptian actress on Forbes list, ranked the 44 among the top 100 Arab celebrities.
3

Ghada Abd El-Razek
Another actress who started as a fashion model is the nationally well-known celebrity Ghada Abd El-Razek. The year 2001 was the cornerstone in Ghada's acting career when two quite successful TV series, in which she participated, were screened; the first is of a dramatic genre, Souq el-Asr (el-Asr Corner), and the second is a comedy, A'elat el-Hag Metwaly (Metwaly's Family). Well, she managed to rock in the two roles and has got the admiration and love of millions of Egyptian and Arab spectators.
And since then she has been showing up in successful movies and series and has been presenting various roles. Nevertheless, some consider her early works as the real gems of this talented actress. Ghada Abd El-Razek has received many national awards; in 2013, she received the Murex D'or award for the Best Actress in the Arab World, and Forbes Middle East has ranked her the 42 of the top 100 Arab celebrities last year, which makes her the second Egyptian actress on the list.
A quite popular actress and singer of the younger generation, Donia Samir Ghanim is the Egyptian actress no. 1 on Forbes's list of the top 100 Arab celebrities, with a fan base that has reached 10.3 million on her different social media accounts. Her mother and father being the well-known Arab actor Samir Ghanim and actress Dalal Abd el-Aziz, Donia has been attached to the worlds of cinema and TV since the beginning.
Her very first acting role was in 1995 when she was only ten in a movie in which her mother had a lead role. However, the role she got in 2001 alongside the great actor Yehya El-Fakharany in the TV drama Leladala Wogoh Kathera (Justice is of Multiple Faces), could be considered the real initiation of her acting career. Donia has presented a wide range of characters in movies and TV series and has sung some songs. Her last song for the movie Hepta: The Last Lecture was greatly received.
However being Tunisian in the first place, Hend Sabry is a quite popular celebrity with a huge Egyptian fan base. The movie star was born in 1979, started acting Tunisian films in 1994 when she participated in (The Silence of Palaces), and then she moved to Egypt and, ever since, has become an important addition to the Egyptian film industry.
Sabry who talks the Egyptian Arabic accent fluently has starred in many Egyptian films and many TV series; her first film, (A Teenage Diaries), was in 2002. Being a winner of more than 20 international awards, Hend Sabry is fairly one of the most prominent actresses in the Arab World. Since 2009, Hend has also been working with the UN World Food Programme (WFP) on raising awareness about hunger in the region and has officially become a WFP regional ambassador in 2010. She is the 27th celebrity, and first Arab actress, on Forbes list.
No matter how divided is the world, how many the boundaries are and the languages differ, art, talent, and beauty will always transcend all the divisions and give humanity a common language to speak in.