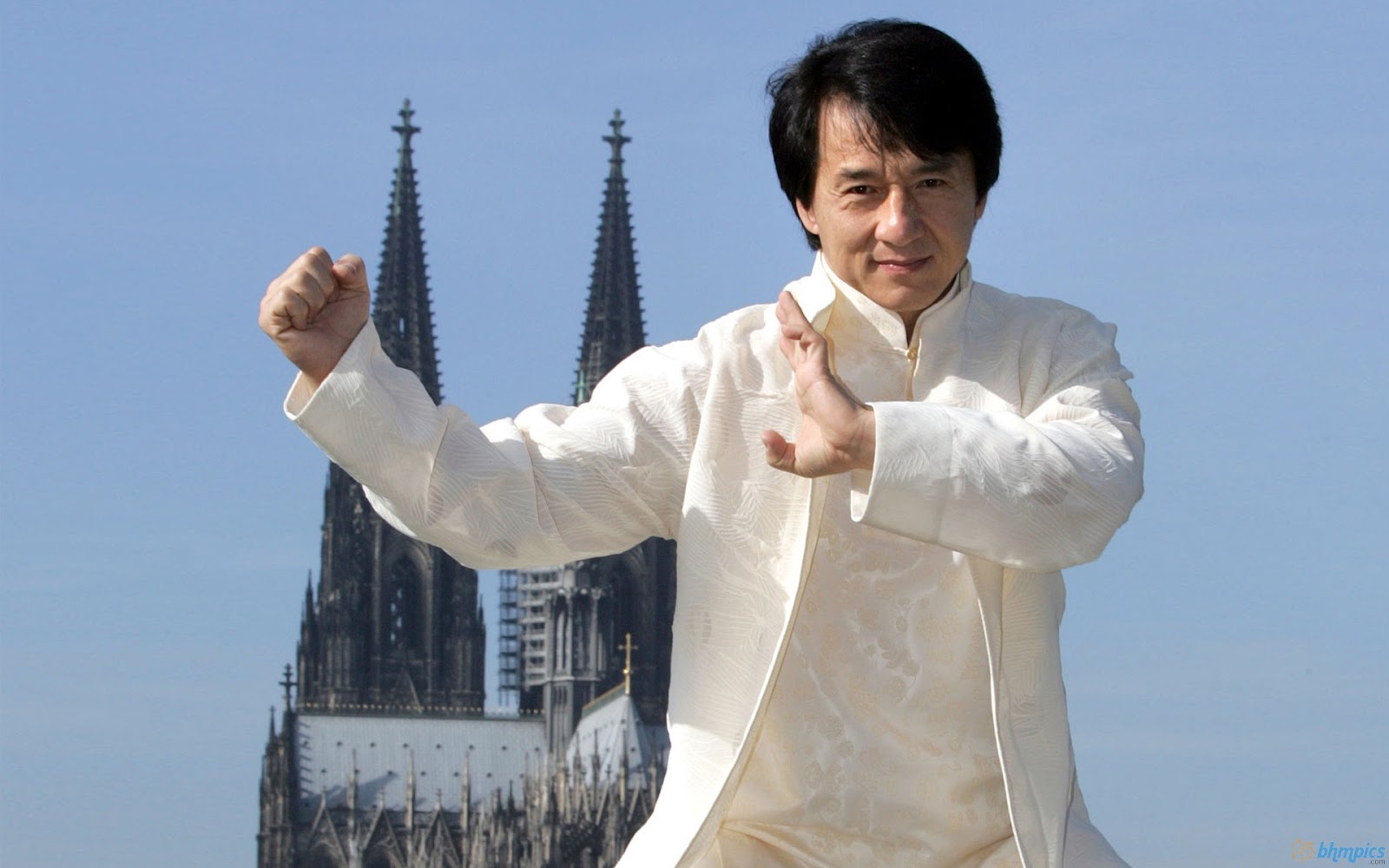 Hollywood is the world's the most prestigious multimedia industry, whether we are talking about filming or singing. It is every actor's and actress's dream to hail to LA LA Land to live the life of stars and to find themselves receiving prestigious awards and their faces on US Weekly's covers. Top Teny provides these actors who are 10 of the most popular and successful actors in Hollywood and the world. They may seem that they are doing the Hollywood life and success effortlessly, but these stars deserve to be where they are now.
10

Will Smith
Born on September 15, 1968, Willard Carroll Smith Jr.'s popularity is growing every day. Anyone would think that Smith's debut was in the industry of filming. However, his career kicked off as a rapper. He drew his popularity and success after his contribution to popular and award-winning movies as Bad Boys, MIB (Men In Black), etc.
Well, there is nor much to argue about when people claim that Will Smith is the most successful African-American actor in Hollywood. The father of Jaden and Wellow Smiths had four Grammys adorning his shelves.
9

Johny Depp
Here we are before the Eighties' heart-throb Johny Depp who rose to fame after his debut in television series 21 Jump Street. Let alone that he is a talented musician and a savvy producer, Depp's performances in the last decades could be taught at schools. The Hollywood actor starred in The Pirates of the Caribbean was the biggest hit of all times. Johnny Depp has excellent talent in acting. Depp has the ability to land roles that would not fit any other Hollywood actor or hunk but him. It is like he is actually either born to play the character or the character was drawn to be portrayed by him. Golden-Globe and Oscar-winning actor is considered one the highest paid actors in the world and one of the sexiest men alive.
8

Robert Downey Jr.
The actor filming and acting career kicked off well as he had a strong start that the public had foreseen a promising future for the popular actor after his contribution in movies that were both popular and critically acclaimed despite the hard-to-achieve equation in the movie world. Downey Jr. had his very debut in the film 'Proud'. Not to mention his paramount roles in movies as Sherlock Holmes and Iron Man which are expected to live in Hollywood memory. The star's acting skills and choices are improving as times proceeds. He also earned many nominations and prestigious awards throughout his career life.
7

Tom Hanks
Tom Hanks is considered one of Hollywood's most popular and successful actors, moreover, the actor has made it to Forbs' lists several times. Not only is Hank a talented actor who land paramount roles in movies, but also he contributed to the American cinema. Hanks most popular movies include Apollo 13, Vinci Code, and The Green Mile. Interestingly, Hanks is the only 'new-age' actor in Hollywood right now. He also earned two consecutive Academy Awards.
6

Leonardo DiCaprio
Born on November 11, 1974, as Leonardo Wilhelm DiCaprio, the Oscar-winning actor's popularity is beyond compare. Dicaprio has marked himself as a skilled actor who is qualified to land paramount roles that weight a big deal after his significant role as penniless artist Jack Dawson in the hit of all time Titanic alongside his bestie and female costar Kate Winslet. Dicaprio was determined about what he wants in life as he started his acting and modeling career at a young age. It is notable that he is blessed with 4 Academy Awards, 8 nominations for Golden Globe Awards, and 2 Golden Globe Awards. Not to mention that he had a verb "Leo" named after him, referring to his attempts to win an Oscar as he earned it after several nominations and hard work.
5

Tom Cruise
Thomas Cruise Mapother IV, also known as Tom Cruise. The award-winning actor and producer had his first debut at the tender age 19 in the film Endless Love (1981). Since then, Cruise has marked himself as a skilled actor that has a promising career and future awaiting him. With three golden globe awards adorning his shelf, Cruise's performances in Born on the Fourth of July (1990), Jerry Maguire (1997) and Magnolia (2000) were critically acclaimed. What makes Tom Cruise's career acclaimed and highly praised is the fact that he did not confine his roles and acting career in one movie genre. Cruise, however, has landed different types of role and played various characters, which demonstrated him as a jack of all trades but mastering all of them.
4

Bradley Cooper
Born in Philadelphia, Pennsylvania, Bradley Cooper is one of the most highest-paid actors for the last three years. Not to mention, he is considered as one of the most influential people by Forbes in 2015. The 42-year-old sexy Hollywood actor has starred in movies, including Wedding Crashers (2005), The Hangover (2009), Limitless (2011), Silver Linings Playbook (2012), American Hustle (2013), Guardians of the Galaxy (2014) and American Sniper (2014). Cooper is one of a few actors to receive an Academy Award nomination for three consecutive years.
Cooper's acting career kicked off in the television series Sex and the City when he made an appearance as a guest in 1999. He did not wait too long to start his film debut, which was Wet Hot American Summer.
3

Matt Damon
Matthew Paige Damon or simply Matt Damon is definitely a familiar face for those who are interested in Hollywood movies. Not only Damon is a big-time name in the filming industry but also he is an experienced screenwriter, producer, voice actor, and philanthropist. His first debut in the film industry was in 1988. Since then, he has gained lots of lead roles in various popular and Oscar-material movies. Of course, Matt Damon is an award-winning actor as he won an Oscar Award, a Golden Globe Award and an Academy Award. Forbs Magazine regarded him as one of the highest bankable and grossing actors. His charity activities helped to achieve numerous admirers from around the world.
2

Jackie Chan
The Hong Kong Actor Jackie Chan was mentioned in the list of Forbs Magazine as one of the highest-paid celebrities in Hollywood and the whole world. Chan is a martial artist, successful performer, director, and producer. Jackie Chan began his acting career at an impressively young age as he began when he was only five. He made an appearance in several films before he obtained international stardom. Jackie Chan played major roles in popular movies like The Karate Kid, The Spy Next Door, The Tuxedo, etc.
We all acknowledge the notion that not only Chan is a larger-than-life actor but also he gifted singer who released 20 albums under his name. Chan made it to the highest paid actors category by Forbs for the second time.
1

Dwayne Johnson
Dwayne Johnson is widely known for his roles in action and sports movies such as The Game Plan and Fast & Furious. He obtained a strong and muscular physique by hard work. Not only is he one of the most famous and popular actors in Hollywood, but also he is one of the most famous popular wrestlers in the World. Definitely, his athletic and well build body helped him take roles in such successful sports and action movies. The first movie in which he played a lead role was Scorpion King, which was released in 2002. He was paid 5.5 million dollars for this movie. Dwayne The Rock Johnson played lead roles in many popular films such as Get Smart, The Rundown, Be Cool, Walking Tall, Tooth Fairy, Doom, Gridiron Gang, Hercules, Retaliation, etc. Johnson has a jaw-droppingly impressive career in both acting and wrestling showbiz.
It would be thrilling to find your favorite star in the list, so who is your favorite star of all time? Tell us in the comment section below.