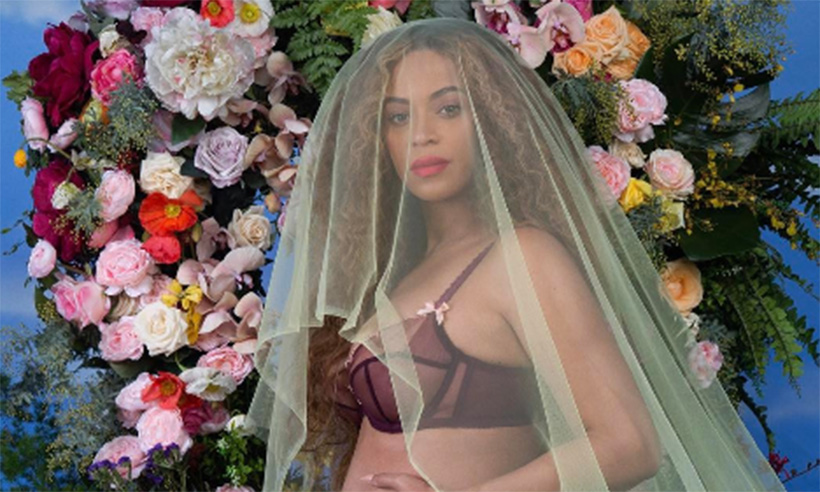 Social media has become super influential in our lives. It even has the ability to render regular users super famous. For celebrities and superstars, social media is handy means to let their fans follow up with them. Usually, stars who manage active Instagram and social media accounts have it easier than their peers who are not social media savvy.
We can clearly say that celebrities can use their social media accounts either to confirm or deny rumors stirred up around them. Not to mention that many of them are buying real Instagram followers, promote their projects, and work through social media.
Here, Topteny lists the top ten popular and influential celebrities on social media.
10
Kendall Jenner
With a fanbase of 86.3m followers on Instagram, we can clearly state that
Kendall Jenner
is the most followed supermodel amongst her generation. The model's Instagram is full of photoshoots, prints, and runway shoots, which are mainly related to the rising model's promising career; it is a trendy and trusted way to promote herself as a voice for her generation. Moreover, Jenner's rise to fame came as a result of her reality show with her relatively controversial family. Consequently, the second youngest member of the clan would never forget to post throwbacks with her family and other super famous friends as Gigi and Bella Hadid, Cara Delevinge, and Karlie Kloss.
9
Justin Bieber
Having 96m followers on Instagram would put you under constant pressure concerning what you post and upload to the whole world to see, which is real and admitted by celebrities themselves whenever they are asked about fame and the pressure that always accompanies it. However, for a young celebrity with a controversial past like
Justing Bieber
, fame and stress are like nothing you have experienced before. Anyways, the 23-year-old singer does not bat an eye regarding the rumors and the constant criticism subjected to him; he posts an abundance of carefree selfies and pictures of celebrity friends like Nial Horan and Jaden Smith.
8
Dwayne Johnson
Dwayne "The Rock" Johnson
is known for his powerful career as a whistler and some cameos in movies and shows. Not to mention that he managed to land roles in Hollywood. The Rock has the ability to surprise his fans. Despite his strong body and remarkable muscles, he is ready to convince you of his image as a tall tooth fairy with a strong physique. For a former wrestler, he posts an abundance of workout videos and videos promoting his projects.
7
Kylie Jenner
the youngest member of the Kardashian-Jenner clan
Kylie Jenner
has had her popularity and influence amongst her younger fans sweeping ever since she hit puberty. With a fanbase of 100 million followers on Instagram, the younger Jenner has been blessing her young fans with exceptionally gorgeous selfies and pictures with her best friends. However, the 20-year-old reality star has been sharing pictures showing only her face and excluding her body since the pregnancy rumors surfaced. Moreover, Jenner takes social media and especially Instagram as a platform to preview her Kylie Cosmetics products.
6
Taylor Swift
28-year-old
Taylor Swift
sent her 106m followers into a frenzy when she deleted all pictures and posts on Instagram last August. Our country-turned-pop superstar is famous for her bizarrely specific lyrics and savvy marketing strategy. However, Swift is lucky with her squad as well as her fans; the star is smart with marketing strategies and people. If you check Taylor Swift's Instagram now, you will find one significant page of T Swizzle's extraordinary book. The era marks empowerment and resorting to the star's shattered reputation.
5
Kim Kardashian
For a controversial reality star as
Kim Kardashian
, Instagram is a platform with which we deduce the level of her popularity and influence on her 106 million followers. Kim Kardashian's Instagram seems to be designed to stir up controversies. Heated up arguments surround the reality star whenever she posts nude or topless pictures, which happens a lot! We are not sure whether Kim Kardashian and her family drive their power from their reality show or social media platforms and faithful fans, but we are certain that social media has contributed to the family's core presence and glorious fame.
4
Beyonce
Beyonce
is no stranger to being mentioned on top lists. She has always been a stand-out and an A-lister. Moreover, Queen B's 110 million faithful fans have been able to keep Queen B's throne untouched and her popularity unrivaled. The Lemonade singer has sent the media into a frenzy when she posted a flawless picture of her during her pregnancy. She was wearing a trail, surrounded by flowers and showing her big tummy.
3
Ariana Grande
The Problem singer rose to fame while performing on Nickelodeon-produced show Victorious, and hit international fame when she featured her debut album in 2013 at the age of 20. Soon the young artist became involved in the Hollywoodian life and stirred some controversies as well.
Ariana Grande
's Instagram shows how the singer became popular in a matter of a few years and reached fame at a point that many other artists who rose before her could not reach. When you check her Instagram, you will see it flooding with cute pictures of Grande featuring dog ears and hearts hovering over her head. She also posts sneak peeks from her behind the scene of her performances for her 117 million followers.
2
Cristiano Ronaldo
Whether we love and support Real Madrid or not, we have to admit that the 32-year-old Portuguese soccer player is talented and smart that he knows how to take advantage of his fame and ability to influence for causes that matter, particularly when his Instagram account has garnered 119 million followers. For a proud father like
Christiano Ronaldo
, he floods his Instagram account with cute pictures of his son and newly-born daughter. On November 12, Ronaldo sent the whole world into a frenzy as he posted a picture of his small family right after his beautiful girlfriend gave birth.
1
Selena Gomez
Now, we are talking about our unrivaled Instagram Queen.
Selena Gomez
surpasses her successor Cristiano Ronaldo with 13 million followers, we are talking about a huge difference. We can put our fingers on what makes Selena Gomez's Instagram account special and lively. We cannot find out what drives us to follow her as soon as we install the application. From gorgeous selfies to filtered pictures of the Fetish singer, from pictures of her mother to heart-rending pictures featuring her friends with tear-jerking captions. Not only does Selena post pictures that give sneak peeks of her life, but also she supports brands like Coca-Cola and Adidas; the star's account has garnered 132 million followers so far.
After viewing the top ten influential celebrities on social media, you will deduce that most teenagers and young adults follow them and tend to dress like them. The ten celebrities cannot deny that social media help them promote their projects and control how their image is perceived.
Which celebrity has it all? who do you think is the most influential? Tell us in the comment section down below?