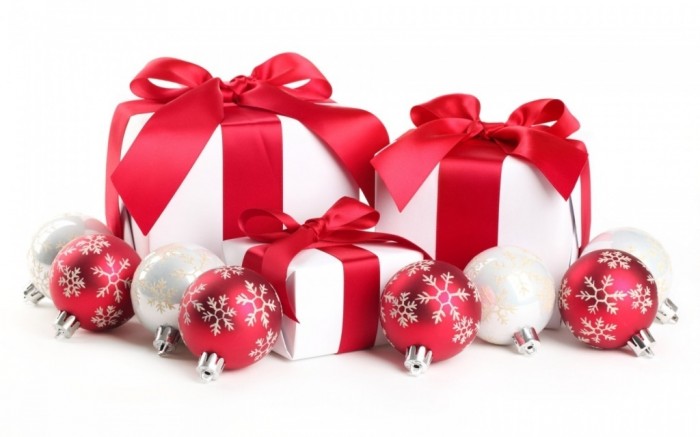 Lifestyle
Top 10 Most Wanted Christmas Gifts That will Inspire You
Welcoming Christmas and other holidays requires many things that should be done in order to be completely prepared for celebrating and enjoying such happy occasions. Most of the people start decorating their homes helping each other, preparing different kinds of delicious and mouth-watering food and the most important thing is that they go shopping for purchasing holiday gifts without which there will be no holiday. Although decorating home and preparing food are very tiring and not easy, they do not take a long time if they are compared to shopping and purchasing gifts for friends and family members.
You feel that you are completely confused and do not know what to buy because there are several choices and you have to pick up what everyone likes. In order to avoid wasting a long time shopping and choosing gifts, you have to decide what you will buy and write it down before going shopping. To be able to prepare your list of holiday gifts, take a look at the following top 10 most wanted holiday gifts that will inspire you.
10. Puppy
Puppies come at the bottom of the list as the least wanted holiday gifts. They are not very cheap, but you can choose a puppy that is sold at a reasonable price to be able to please the person who wishes to get it for the holiday and to save money for the other gifts.
9. iPad
It is highly desired especially among those who are still young in their age such as teenagers. iPad is considered to be the least demanded electronic gift for the holidays as laptops, cameras, and iPhones are more wanted.
8. Camera
It is one of the best gifts that can be presented for holidays to document all the happy moments whether they are during celebrating holidays or other happy moments that rarely happen in our lives and deserve to be documented to be always remembered.
7. Shoes
They are more affordable than other gifts which will cost you a lot of money. These shoes are manufactured in different materials and are sold at different prices to allow you to purchase what suits your budget.
6. Laptops
They can be found in various prices and have different specifications. Although the prices vary from one laptop to another, they are still among the expensive gifts that can be presented on holidays.
5. Clothing
They are available in different brands. Some of these brands are affordable while the others come to be very expensive. Among the most desired clothing brands are Nike, Ugg, Louis Vuitton, Victoria's Secret, and Michael Kors.
4. Movies & TV shows
Who does not like watching TV especially during holidays? Among the most popular holiday gifts that are highly demanded are movies and TV shows that come on DVDs.
3. iPhone
Some of those who expressed their wishes showed that they want to get an iPhone as it is one of the most reliable phones that can be ever found.
2. Gift cards
Gift cards come at the 2nd place on the list of the most wanted Christmas gifts. The most desired gift cards are Starbucks, iTunes, Target, Visa and Amazon.
1. Cash
It is highly ranked on the list to come as the most demanded holiday gift by most of the people who expressed their wishes and the gifts that they want for the holiday. Although there are some people who do not accept the idea of giving or receiving cash as a holiday gift, the majority of those who expressed their opinions want to get cash and this may be because they want to purchase what they need on their own.
Which one did you wish for the holiday?
&
Which one did you receive?