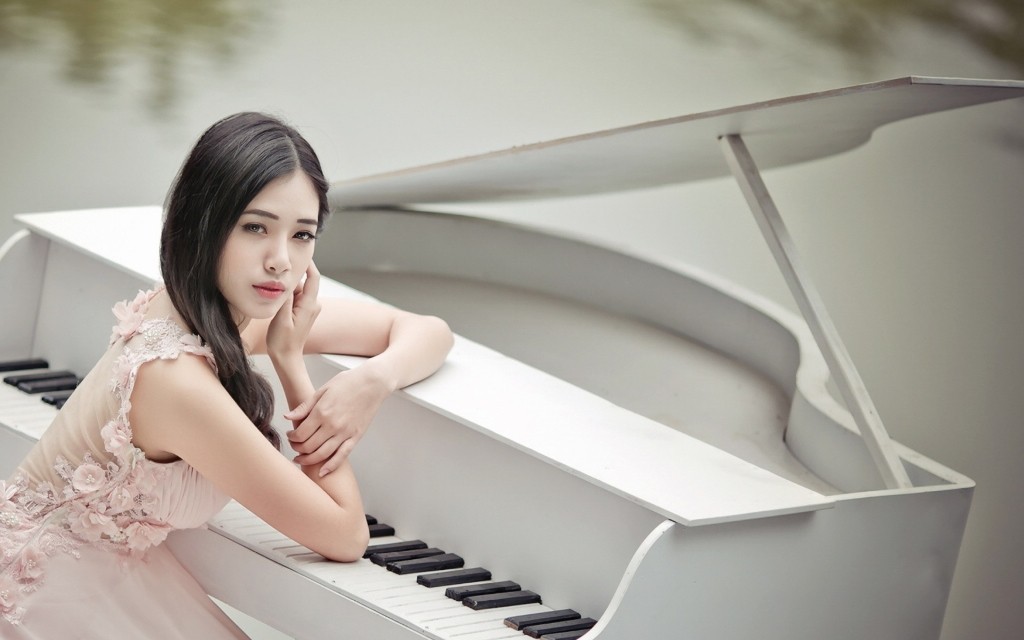 Do you want to play your favorite songs on the piano? Learning piano and keyboard is not easy. It is really tiring and it may take years to finally achieve the results that you want. This does not mean that you have to give up or to stay for years waiting for the results that you dream of because with the help of different piano and keyboard learning courses, you can easily and quickly get what you want. There are free piano and keyboard lessons that you can easily find on the internet but the problem is that most of these lessons do not provide you with all the information that you may need to play the piano because simply you will not get everything for free. For this reason, you have to look for the best piano and keyboard learning courses that allow you to solve all the problems that you face when you play the piano such as understanding the piano keyboard, reading music, playing songs in specific style you like and more. To make it easy for you to find what you are looking for, we present to you the following top 10 piano and keyboard learning courses that can help you become an excellent piano player.
10
JazzSkills for Piano by Martan Mann
Martan Mann is a jazz pianist, educator and author. He has over 40 years' experience working as a piano teacher. In addition to teaching privately, Martan Mann offers special individual Skype piano lessons which are based on his piano course "JazzSkills for Piano". With Martan Mann and his online piano lessons, you will learn how to play jazz piano, develop your jazz piano skills step by step, learn the cycle of keys and how to play the Blues in different styles, develop bass lines and your own piano style, use progressions, develop soloing skills and learn how to comfortably improvise jazz. The course starts with classical improvisation and then it takes you to advanced jazz study. Another course by Martan Mann is "Jazz MasterClass: Step-by-step".
9
Learn Piano with Rosa Courses
The courses on "Learn Piano with Rosa" are offered by Rosablanca Suen who is a church pianist, pastor, author and a piano teacher. She offers different courses on her website to allow her students to find what suits their needs, experience and skill levels. Courses such as "7 Secrets", "Learn Piano Level 1: Magic Basic Chords in Music Harmony & RH Improvisation with fun Finger Tricks for Beginners", "Circle of 5ths Level 2 Music Theory – Dominant 7 & Tritone Chord", "Read Music Notes Fast Level 1: Total Beginners – Music Note Attack", "The Magic Circle of 5ths Level 1 – Circle of 5ths Secret Tips Fully Revealed – Piano Guitar Ukulele" and more courses help you to learn how to play piano in the flow, start improvising regardless of your skill level, play your favorite songs and movie themes, understand piano chords and how they progress, acquire new skills step by step and more.
8
PianoLessons
"PianoLessons" is considered to be one of the first names in the field of offering free video piano lessons online. This website helps all piano players, starting from beginners to advanced players, to acquire new skills, expand their abilities and improve their knowledge thanks to the large number of video piano lessons that you can find and are responsible for making this website one of the best, largest and most important sources of free video piano lessons online for pianists all over the world. The lessons that are offered come to cover both classical piano and keyboard piano. There are new piano lessons that are added from time to time and this is why you have to frequently check back in order not to miss any of these piano lessons.
7
PianoKeyz Lessons
"PianoKeyz", founded by the online instructor Ryan Jones, offers step-by-step online piano lessons with the ability to watch these video lessons at any time you want. It allows you to play current popular songs and offers a 60-day money-back guarantee. There are five new lessons that are added each week to the lesson library which helps you to always get new material and acquire new skills. Each lesson is accompanied by sheet music and if you do not know how to read sheets, then there is no problem because there are lessons that teach beginners how to read them. All the lessons on PianoKeyz are categorized for beginners, intermediate and advanced learners making it easy for you to find the lessons that suit your skill level. You can get personalized feedback by posting a video link of your playing.
6
Play Piano Today
"Play Piano Today" by David Sprunger is a course of online piano lessons and it is a perfect choice for those piano players who want to learn how to play any song they like on the piano or keyboard by ear. The best way to play the piano by ear quickly with confidence is to make use of the powerful technique that is presented through this course and is called "Rhythmic Patterns". Using Rhythmic Patterns helps you to improve your skills and gives you the chance to show your creativity as a musician, songwriter and accompanist. This course allows you to get the music out of your head onto the piano or keyboard directly without written sheet music and what you learn can be applied to any genre or style of music you like.
5
Learn Piano in 30 Days
"Learn Piano in 30 Days" is a complete guide that allows you to access hundreds of step-by-step online video piano lessons. It helps you to start playing the piano in less than 30 days, master the piano, play all the popular songs perfectly, read and write music, learn piano terms, notes and keys through several piano exercises, play slow and simple songs, play fast and complicated songs, play your favorite songs and any song you like by ear without sheet music through using new techniques that suit all skill levels. All piano styles are covered and the video lessons are updated weekly to allow you to always find the newest and most popular songs to play. There are also several training aids that are offered to help you such as online tools, software, sheet music and more.
4
Piano Marvel
With the help of lots of tools, powerful piano education software, video tutorials in addition to thousands of songs and exercises that are designed by "Piano Marvel", you can surely find what suits your age and skill level to start learning how to play the piano on your own. Piano Marvel allows you to receive instant feedback, know where your mistakes are made, learn how to correct your mistakes, track your progress, get your performance graded, learn sight reading, scales and chords, start ear and rhythm training and get your practice information saved to the cloud which allows you to enjoy learning to play the piano whenever you want and wherever you are using any computer.
3
Playground Sessions
"Playground Sessions", Co-created by music legend Quincy Jones, is perfect for all students and piano players especially those who want to learn how to play the piano at their own pace regardless of their skill levels. It allows you to quickly learn music theory, get your performance recorded, track your progress through easy-to-read charts, learn keyboard skills, notation, rhythm, how to read sheet music, play by ear, practice both hands and more. Playground offers you piano learning software from Quincy Jones with built-in features that make learning fun, gaming elements, interactive piano video lessons, popular songs to learn how to play your favorite songs on the piano on your own at your home, online piano lessons with the famous pianist David Sides in addition to instant and interactive feedback with showing you where you make mistakes.
2
Rocket Piano
"Rocket Piano", by Rock Star Recipes which is an award-winning online music education company based in New Zealand, is one of the best and easiest online piano courses and it has helped thousands of people to play the piano. It can be used by all students starting from beginners to advanced learners. It provides you with all what you may need to learn what to practice and how to do this, how to play Jazz, Gospel and many popular songs, read music, improvise, play by ear, learn several original and classic songs, know the basics of rhythm, harmony and melody, learn sight reading, songwriting and transposing, learn all the skills required to play any song you like, learn music language and know how to communicate a feeling or emotion through playing piano.
With Rocket Piano, you will get hundreds of video lessons, sound files, diagrams, pictures, theory and practical knowledge, essential information on the history of piano and how it works, audio example for each piece of music, three learning games and step-by-step instructions to make it easy for you to learn how to play the piano fast. Rocket Piano comes with 6 bonuses in addition to a 60-Day Money-Back Guarantee.
1
Pianoforall
"Pianoforall", which is presented to you by Robin Hall, is one of the most popular online piano courses since it has helped over 30,000 people all over the world to learn how to play the piano. It provides you with an amazing set of interactive e-books, hundreds of video and audio piano lessons, fun exercises, keyboard diagrams, musical notation, step-by-step methods and all the needed tricks and techniques to quickly learn how to play the piano without the need to spend a long time and exert a huge effort. All what you need is dedicating just 30 minutes a day and in a few weeks, you will learn to play piano.
Pianoforall shows you how to play by ear, play piano or keyboard in a band, sight read sheet music easily, play classical pieces, Jazz, Pop, Ragtime, Blues and Ballads, learn basic and advanced chords, improvisation and how to create your own melodies. All the skills and techniques that you learn can be applied to any song in any style you want on digital piano and keyboard. This course is for anyone even those who do not have prior experience and it is offered with a 60-Day Money-Back Guarantee. It can be installed on any device including Mac, PC, iPad, iPhone and any Android device.
Now
You can easily learn how to play the piano without problems