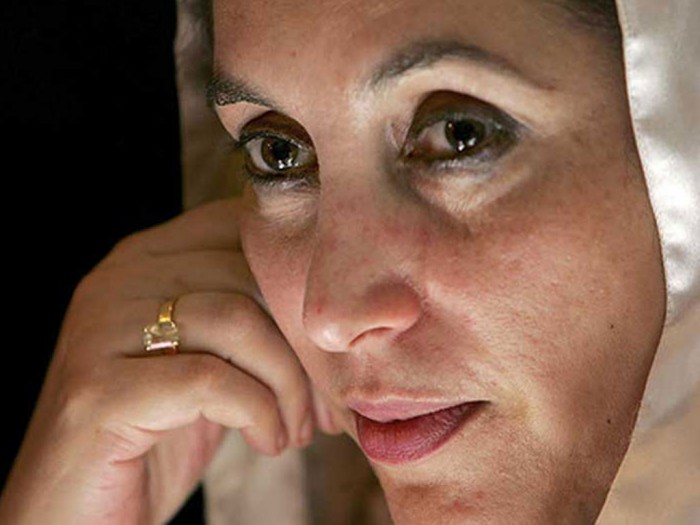 Politicians are those who bear responsibility of ruling a country, a city, or even a group. They dictate their efforts to serve their peoples. They are not these people who have to lead nations in peace only, but also in bad conditions, as economic, social or political crisis. Our history is full of some who make a change, either in a positive or a negative way. They managed to still famous up till now. In this article, we pick the most famous political leaders in the history.
10
Alan Cranston:
He was an American journalist and Democratic Senator, born in California. Cranston was an ally of world government; he attended the 1945 conference leading to the Dublin Declaration. Cranston became president of the World Federalist Association in 1948; he fruitfully encouraged his state's legislature to pass the 1949 World Federalist California Resolution, convincing Congress to amend the Constitution, in order to agree to U.S. participation in a federal world government. In late 1940s, Cranston began his opposition to nuclear weapons.
9
Agnes Macphail:
Agnes Campbell Macphail was the first woman elected to the Canadian House of Commons. She was elected to the Legislative Assembly of Ontario. Agnes was energetic in progressive Canadian politics. During working as a school teacher in Ontario, she used to write for the Farmer's Sun. Simultaneously, she also started her lively political career. She looked after the agricultural sector. Her efforts carry a lot of weight.
7 Benazir Bhutto:
She is nicknamed by the Iron Lady of Pakistan; she paved the way for that politics can be for women in Pakistan. She did not only become the first woman to preside a major political party, but she became the first and only female Prime Minister of Pakistan. Most of her principles focused on democratic and social capitalist policies. Her magnetic presence mixed with political shrewdness. She preferred denationalization of state-owned organizations against trade unions and rigid labor markets.
6 Condoleezza Rice:
Condoleezza Rice is an American diplomat. She served as the 66th United States Secretary of State. She is a model to other Afro-American women seeking to reach huge professional heights. She is the first Afro-American woman to take over the position of the United States Secretary of States. She was a professor of political science at the Stanford University. Her brilliance and strong character helped her to make her way. She did her role with a heavy hand.
5
Gamal Abdul Nasser:
Gamal Abdel Naseer was one of the rulers of Egypt. He served as the second President of the country in the period of 1956 until his death in 1970. He was only responsible for the removing of the monarchy from power and the establishment of a new government. Main socialist measures, economic and manufacturing growth in Egypt took place during his Presidency. Although he is relatively unpopular initially, he became an iconic figure after the victory of the Nationalization of Suez Canal. In 1958, he established the United Arab Republic merging Egypt with Syria which lasted until 1961.
4 George Washington:
George Washington was the earliest President of the United States; he led the Continental Army to victory in the American Revolutionary War in opposition to the Great Britain. In 1787, George Washington played a vital and important role in drafting the American Constitution and formed a strong central government. His presidency leads to the base of the world's major power, so, he was the greatest President in the American history.
3
Golda Meir:
She was the first ever woman to be elected the Prime Minister of Israel. She has a strong character known for her straightforwardness. She was ardent about everything she took part in. Meir was interested in the issues of women's suffrage, trade unionism, and the Zionist movement. She moved to Palestine and became involved in the country's politics. Meir was one of the 24 participants who signed the Israeli Declaration of Independence that issued that a separate State of Israel shall be established.
2
Hillary Clinton:
Hilary Rodham Clinton is one of the most influential female politicians. She was reared in a conservative family, and she was Pro-Republican, her political preferences changed and she strongly refused war and became a Pro-Democrat in 1968. She played an active role in politics in both school and college. Moreover, from 2001 to 2009, she served as the US Senator from New York. During her office-period at important positions, she caused many reforms. She is very dominant woman.
1
Kofi Annan:
Kofi Atta Annan was a diplomat from Ghana, he was the first to come out from the ranks of United Nations (UN) staff, serving as the Secretary-General of the UN. He was awarded the Nobel Peace Prize in 2001 "for his work for a better organized and more peaceful world". He played a vital role offering the Global Funds to fight AIDS, Tuberculosis and Malaria. He opposed the 2003 invasion of Iraq and Iran's nuclear program. Having retired in 2006, he returned to Ghana, where he took a part in African as well as global organizations.