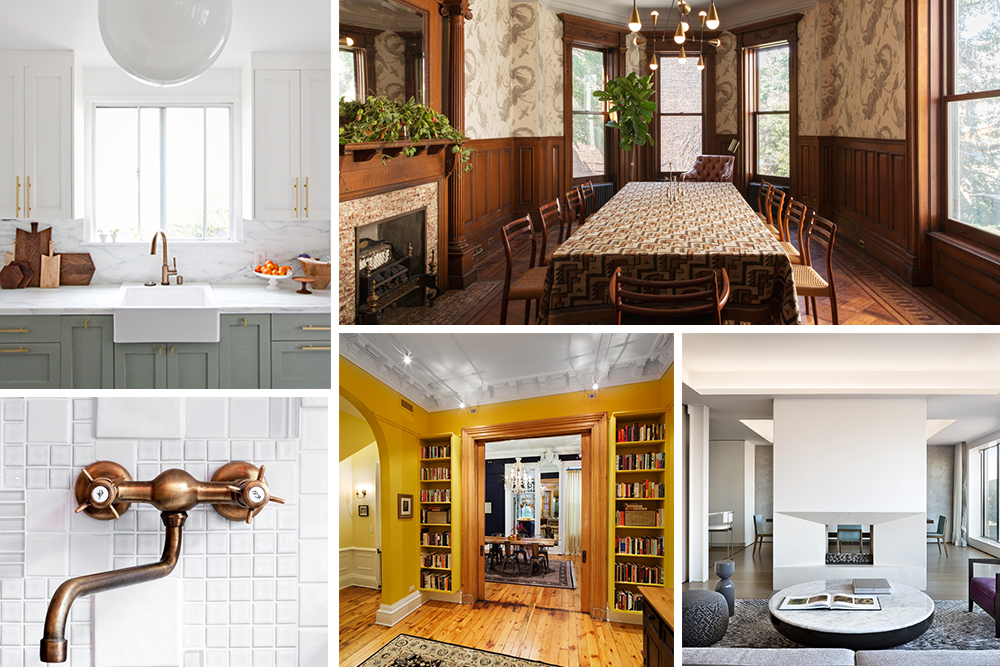 In simple words, interior design is the art of designing the interiors of a house, a building, or an office as the case may be. The person who coordinates this job is interior design. Interior designing is an art as well as a science. The various laws of physics have a place in interior photographing and designing. Today, with the increase in the belief of spirituality, you can find the laws of Nature finding a prominent place in interior design.
The designers place much emphasis on the location of certain rooms, articles inside the rooms, as well as the positioning of doors and windows, and so on. The true worth of an interior designer is in the way he or she manages the space available and makes optimum use of it. We shall now look at the top ten creative interior designers.
Top 10 Most Creative Interior Designers
Olivia Ann Calleja, a Maltese interior designer, brings in the unique designs of Malta into her works. She is an experienced designer having worked on several projects all over the world. She has a very clear vision of the message she wants to convey keeping the interests of her clients in mind. In fact, she works very closely with her clients and designs perfectly according to their choices but with her unique style of presentation. Customer service is her forte as she works with great passion and strives for perfection every time.
Olivia Ann Calleja Project Examples:
Patricia Urquiola
, a Spanish designer by birth, works in Milan. Having done her course in architecture from Milan, she incorporates the Milan style of architectural designs in her work. She displays an exquisite sense of
interior design
with a special emphasis on designing office rooms. She was at one point in time, the head of Lissoni Associati's design group. This experience helped her to open her own studio in 2001. Today, she designs for various companies all over the world. The Spanish Government has recognized her contribution to architecture by awarding her the "Order of Isabella the Catholic," and the Gold Medal of Fine arts.
Patricia Urquiola Project Examples:
Robeson Design is a US interior designing company based in San Diego, California. They have an expert team to handle every requirement of any type of client in the world. They have the fantastic motto of striving to make the journey as enjoyable as the destination. Having some of the finest artisans, you can find in the country in their team, they ensure that they produce the best every time they take up a job. Client satisfaction is the ultimate objective. They ensure that the client gets an unforgettable experience every time.
Robeson Design Project Examples:
Lori Dennis is one of the top interior designers in the US. She is a multi-faceted personality as she is also a motivational speaker and the author of many best-selling books as well. She lays great emphasis on environmental issues and is a specialist in the green and luxurious kind of interior design. Her design teams, based in Los Angeles, Miami, and New York, catering to clients internationally. Having won several awards in her career, she is one of the most sought after designers in the country.
Lori Dennis Project Examples:
Karim Rashid is a true international designer in every sense of the word. He has designed buildings in over 40 countries that have completed more than 3000 projects. Some of his works include the Morimoto restaurant in Philadelphia, the Universita Metro Station in Naples, as well as the show Hotel in Berlin among others. With more than 300 awards, he merits a place in this list of the top ten interior designers.
Karim Rashid Project Examples:
Phillipe Starck is a different kind of an interior designer in the sense that he is always in the process of reinventing himself through his creations. He lays great emphasis on the environmental implications and looks for subversive, ethical, and ecological methods of designing. The biggest advantage of Phillipe is that he enjoys his work the most. You can see this enjoyment in his numerous creative designs the world over.
Phillipe Starck Project Examples:
Marcel Wanders is a Dutch interior designer having graduated from the Hogeschool Voor de Kunsten in Arnhem in 1988. On opening his own studio in Amsterdam, he became famous all over the world for his unique produce, "the knotted chair." With over 50 international design specialists under his umbrella, Marcel has over 1700 projects to his name. His excellent record of accomplishment led to his selection as one of Europe's top 25 designers in 2006. Today, he is at a different level altogether.
MARCEL WANDERS Project Examples:
Martha O'Hara is the founder of Martha O'Hara Interiors, a top interior designing company in the US. With branches in Minnesota and Texas, this Company has some of the most talented designers in its fold. They have a terrific record of having excelled for more than 25 years in this business. She believes in transparency and offering excellent services to her clients. She lays great emphasis on product quality and integrity in design.
Martha O'Hara Project Examples:
2
Kelly Hoppen
Kelly Hoppen
is a British interior designer of great repute. In spite of her young age, she has become a force to reckon with in this world of interior design. She believes in having neutral colors as well as beautiful textures. Her designs are unique in the sense that you get a beautiful blend of the East as well as the West. In fact, you will be surprised to know that the Kelly Hoppen look is a recognizable brand all over the world.
KELLY HOPPEN Project Examples:
Kelly Wearstler is a US interior designer of great renown today. She is famous for her distinctive style of designing that attracts an elite clientele from the music as well as the film world. She has designed innumerable hotel lobbies and residences from Beverly Hills to the Caribbean Islands. Management of space is her specialty. In addition to being a designer, she also authors books, some of which have become bestsellers. This multi-talented personality deserves the top spot in the interior designing world.
KELLY WEARSTLER Project Examples:
Top 10 Most Creative Interior Designers in Infographic:
Summary
Article Name
Top 10 Most Creative Interior Designers
Description
We have found and Scoured the TOP 10 Creative Interior Designers with the help of houzz.com, to rate best interior designers in our top list ...
Author
Publisher Name
Publisher Logo