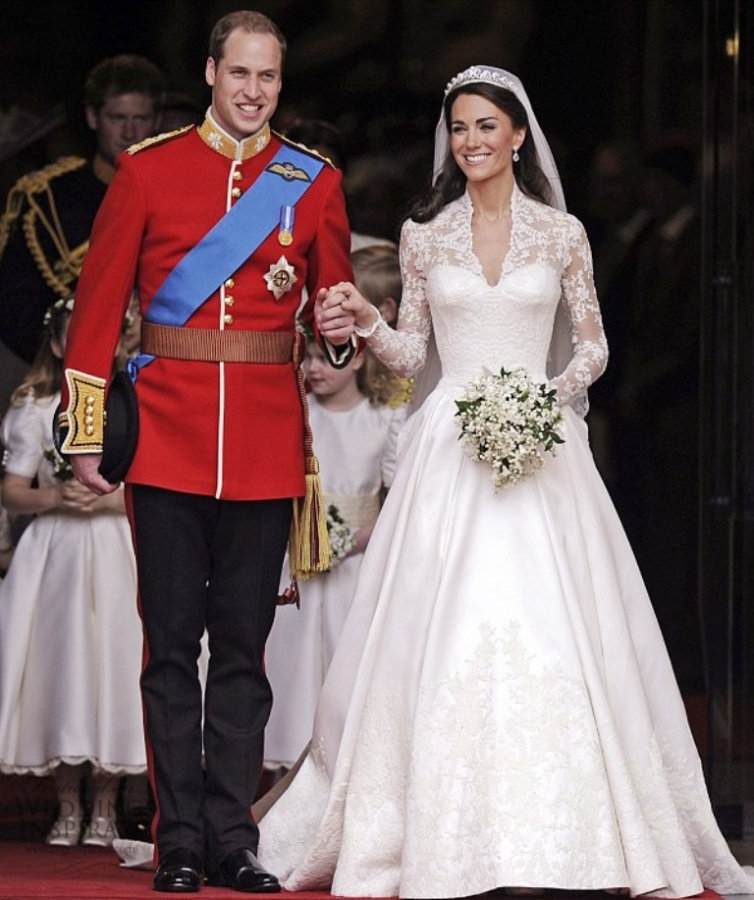 Do you want to be the most beautiful girl at your wedding? If your answer is yes, then you need to choose one of the best dresses that are offered and are especially designed for brides to make them more gorgeous on their wedding day. Choosing the best wedding dress does not depend on its price, but it depends more on its design and whether it suits your body and taste or not. If you want to choose a good and unique dress for your wedding day, you will need to look for those wedding dresses which are designed by top wedding dress designers who are renowned for their creative designs that catch the eyes and make us stunned. To know more about those famous designers, take a look at the following top 10 wedding dress designers from around the world to be able to choose a perfect wedding dress for your unique day.
10. Angel Sanchez
She is a Venezuelan fashion designer who is known for her unique designs. Her designs are chosen by some stylish celebrities such as Beyonce Knowles and Sandra Bullock.
9. Amanda Wakeley
She is not only a famous wedding dress designer, but she is also known for her catchy evening dresses and accessories that are worn by some of the most famous and stylish women in the world who appear on the red carpet such as Angelina Jolie, Beyonce, Kate Winslet, Helen Mirren, Florence Welch and she also designs different dresses to the Duchess of Cambridge.
8. Marchesa
It is a famous fashion brand that is based in New York and presents high-end women's wear. This brand is chosen by many famous actresses who appear on the red carpet such as Cameron Diaz, Jennifer Lopez, Selena Gomez, Halle Berry, Rihanna, Taylor Swift, Emma Watson, Sandra Bullock and more.
7. Vivienne Westwood
Dame Vivienne Westwood is a British fashion designer and is also a businesswoman who is known for her wedding dresses with their modern designs. She is the one who brought the new wave and modern punk fashions in different designs.
6. Carolina Herrera
She is a Venezuelan-American fashion designer who is renowned for her unique styles. Her styles which are elegant without being fussy are chosen by many celebrities and First Ladies such as Michelle Obama and Jacqueline Onassis.
5. Alberta Ferretti
She is an Italian dressmaker and fashion designer. She has a showroom in Milan, Italy and a studio in the village Cattolica, Italy. Her wedding dresses are known for their beautiful designs and are made from different elegant and catchy fabrics such as lace and silk. The wedding dresses differ in their length as there are above the knee dresses and floor length ones which vary in their decorations.
4. Monique Lhuillier
She is a fashion designer who is known for designing fascinating bridal dresses. Her couture fashion house is located in Los Angeles, California. Her dresses are chosen by many celebrities including Katy Perry, Sarah Michelle Gellar, Shannn Doherty, Catherine Zeta-Jones, Taylor Swift, Jennifer Lopez, Kristen Stewart and other celebrities who are widely known.
3. Vera Wang
She is an American fashion designer and former figure skater. She is famous for her beautiful wedding dresses that are decorated with ribbons, bows and lace. Her designs appear on the red carpet and are worn by many celebrities such as Reese Witherspoon, Halle Berry and Renee Zellweger.
2. Alice Temperley
She is a famous British fashion designer and is known for her catchy wedding dresses with their different designs and decorations such as those with floral embellishment and draped material. They feature different styles like the Grecian and Japanese that can be found in the bodice or dress.
1. Sarah Burton for Alexander McQueen
Sarah Burton is one of the most famous wedding dress designers and is the director of Alexander McQueen. She has become widely known for most of the girls in different countries around the world after the wedding of Kate Middleton who appeared with a fascinating and breathtaking wedding dress that is designed by Sarah Burton for Alexander McQueen and inspired too many dresses that were designed later. Sarah Burton is renowned for designing luxurious, sophisticated and creative wedding dresses with dazzling decorations and from simple fabrics.