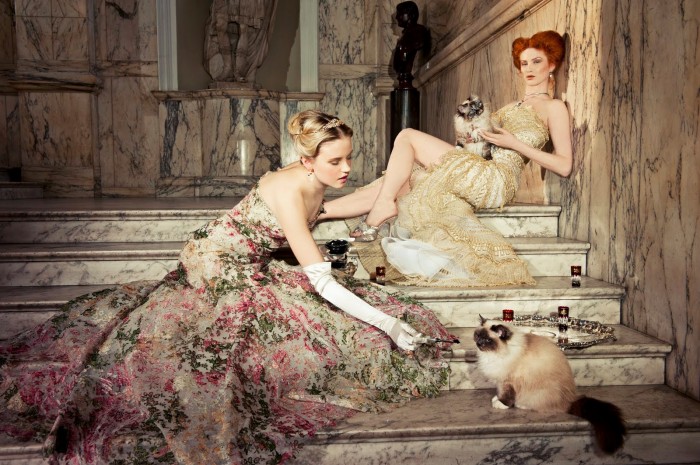 Fashion is an interesting matter for not only women but also men. Indeed, it is a global field of innovation, in which each professional add his touch of creativity and beauty to a piece of cloth. Italy is the home of fashion, including many fashion houses and high qualified brands, Italian designers are famous for their creative collections, which are beautiful and all the rage. They are not traditional, but they always revolutionize traditions, producing all the new. If you are interested in the Italian fashion, here are the top famous designers.
10  Roberto Capucci:
Roberto is an Italian fashion designer, who created remarkable dresses in original materials, bewitched the fashion world, since his beginning, he has been excelled in shows representing most brilliant and well-known designers. In July 1970, Capucci showed, initially his collections in a museum, located in Rome, with a collection that transformed the tradition of fashion.
9 Mario Prada:
He was the originator and the innovative designer of fashion brand Prada, a corporation focusing on many fashion goods for men and women. In 1914, the company was established by Mario Prada and Martino, his brother as a leather-good shop.
8 Riccardo Tisci:
He is an Italian fashion designer, who studied at the Design Istituto d'Arte Applicata in Cantu, and then graduated from London's Central Saint Martins Academy. Actually, he was the leader of Givenchy's women's collections, but in 2008 Tisci was as well offered the role of Creative Director for Men's Collections.
7 Valentino Garavani:
He is an Italian fashion designer who is the creator of the Valentino SpA company. Valentino's global beginning took place Florence, in 1962. His primary show at the Pitti Palace was positively received as a factual surprise and the designer was surged by orders from overseas purchasers and by passionate comments by the press.
6 Elio Fiorucci:
Fiorucci is an Italian fashion brand established by Elio Fiorucci in 1967. He was born in Milan in 1935, of father who was a shoe shop owner. The initial shop showed Milan the styles of Swinging London and the American classics including casual wears, as the T-shirt and jeans.
5 Romeo Gigli: 
Romeo Gigli is a fashion designer from Italy, who was depicted in the 1980s as heunaccompanied turned the path of fashion. Gigli learned fashion previous to instituting his first brand in 1981.
4 Pierre Cardin:
He is an Italian-French fashion designer. He likes geometric shapes and patterns, often paying no attention to the female form. He pressed forward into unisex fashions, from time to time trial, and not always matter-of-fact. He brought in the "bubble dress" in 1954. In 1991, Cardin was selected "UNESCO Goodwill Ambassador".
3 Emilio Pucci:
He was an Italian fashion designer. He and his eponymous corporation are alike with preferring the geometric prints in a kaleidoscope of hues. The primary clothes Pucci designed were for the Reed College skiing team. Yet, his designs were viewed in a wider scale in 1947.
2 Guccio Gucci:
He was an Italian fashion designer, who was the founder of The House of Gucci. He established the House of Gucci in Florence in 1921 as a minute family-owned leather saddlery store. He started selling leather bags to horsemen. Despite being young, he started speedily to receive a name for quality, recruiting the finest craftsmen to work in his atelier.
1 Nina Ricci:
She was a French fashion designer of Italian roots. She travelled to Florence, Italy with her family when 5 years old and after that to France when 12 years old. The House of Nina Ricci emerged quickly all through the 1930s and their house de couture has had 11 floors covering 3 buildings.