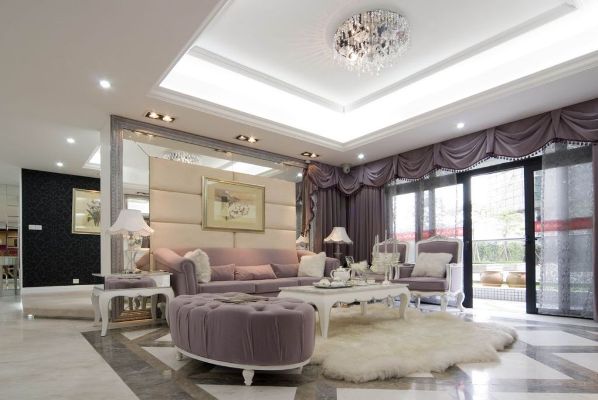 Designs
Top 10 Newest Color Trends for Interior Design in The World
This year is about to leave us and we are going to welcome a new year soon which means that we have to renew our life to suit the new year. Our homes also need to be modernized since we spend a long time in them and they are the only place in which we can find comfort and host our guests. Modernizing our homes can be achieved through interior design software or purchasing new furniture and accessories but this may be costly for most of us and this is why we have to look for another way for refreshing the look of our homes.
You can easily renew your home through changing the colors that you already have in your home and using new colors that cope with the latest changes and color trends that are presented every year by designers for interior designs. There are new colors that are going to be used for the new year in our homes and some of these colors are presented in new shades while the others are inspired by the retro colors that were used before whether it is in the last year or during the 70s, 80s and 90s. Here is a quick glance at the top 10 hottest and newest color trends for interior design to decide the best colors that you are going to use inside your home.
1. Mediterranean blue: The blue color is one of the hottest colors that are presented for the new year and it will be available in different shades. One of the hottest shades of blue that you will find is the Mediterranean blue that brings a touch of peace and serenity to your home.
2. Deep blue: It is another dark shade of blue that can be paired with other lighter colors such as white for creating a fascinating combination of colors that can make any room inviting.
3. Retro colors: Returning back to some of the trends that were common in the past is always one of the hottest trends that we find every year. In the next year, you will find some retro colors such as pale gold and burnt orange that can be paired with each other or paired with other colors that give a modern look.
4. Pastel shades: Pastel shades such as pink are going to be hot in the next year. They create a calm and romantic atmosphere at your home which allows you to relax your mind. You can pair pastels with bright and neon colors to create an impact in your home.
5. Neutral colors: Neutral colors such as brown, crème and gray which is the most common are among the hottest colors that are suggested for the new year. Such colors can create a calm and balanced atmosphere in your home even when they are paired with other colors.
6. Bold colors: Bold colors such as red, black and other dark colors can create a unique atmosphere in your home when they are paired with other neutral and lighter colors such as off-white, gray and white.
7. Olive green: It is a dark color that is not suitable for small rooms as it will make them look smaller than they really are and to solve this problem, you can pair this color with any other lighter or neutral colors such as brown and crème.
8. Lavender: It is one of the hottest colors that are presented to you in the next year and it can be used in different rooms whether it is for the walls, different curtain styles or fabrics.
9. Purple: You can rarely find a year without this color as it usually comes in the children room especially girls' rooms, but in the next year you will find it in different rooms.
10. Periwinkle: This light color is ideal for those rooms which are small in their sizes as it will help you to make the room look larger than its actual size.
Other colors that you will find include sapphire blue, peach, seaport, black and white.