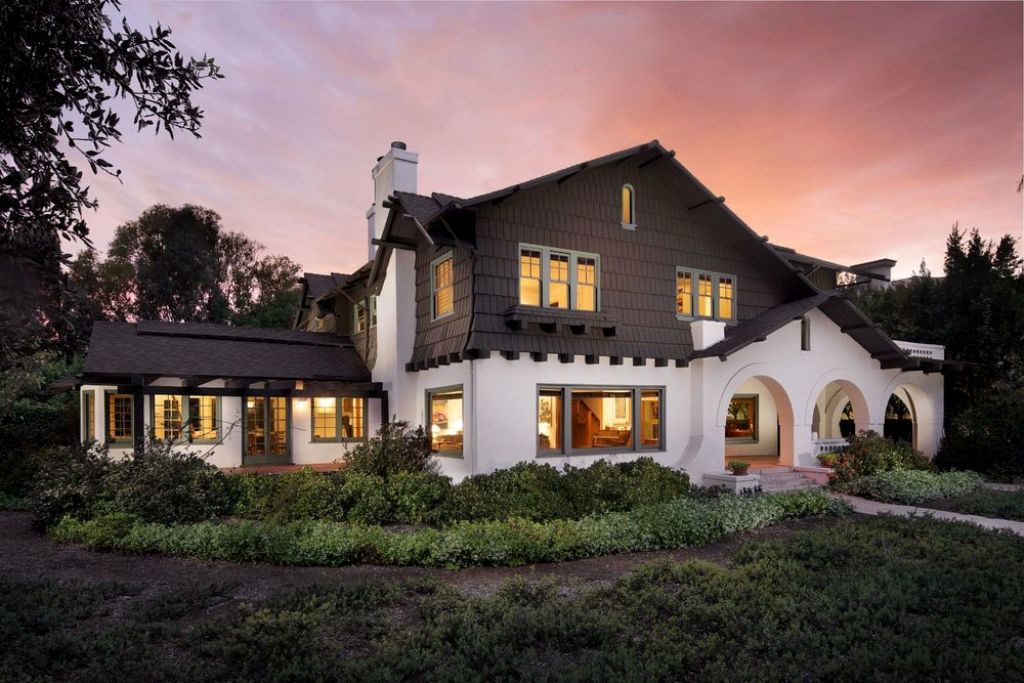 Those people who want to purchase an apartment or house especially on the internet look for many things such as the price and other features that are related to the interior and exterior design, but the first thing that attracts their attention and encourages them to discover more about the apartment or house that they see is the real estate photo that is captured by real estate photographers to show the beauty of the property that you want to sell.
If you are one of those who want to quickly sell their house or apartment without the need to wait for a long time to find a buyer, you have to look for a professional real estate photographer who has the ability to make your house or apartment look catchy through photos. Capturing high-quality photographs can change the look of your property and make it just amazing not only for buyers but also for you.
You can capture real estate photos on your own but the professional real estate photographers have the ability to find the best lighting and the right angles to capture the best photos unlike you. So, if you want to discover more about the world of real estate photography, take a look at the following top 10 best real estate photographers in the world with being based on creativity and experience.
TOP 10 Best Real Estate Photographers in the World
Scott Basile is a residential and commercial real estate photographer who believes in the importance of real estate photography to attract buyers. He specializes in capturing photographs of luxury real estate, commercial projects and even simple homes in suburbs.
Capturing professional real estate photographs for Scott is based on experience, perfect equipment and professional editing to finally get amazing real estate photographs. Scott Basile's work has been published in The Wall Street Journal, The New York Times, Dream Homes Magazine, San Diego Magazine and more.
Brandon Beechler is a freelance photographer who specializes in interior and architecture photography and is also the owner of BMB Dezines. He started his career as a real estate professional which has helped him to appreciate the importance of real estate photography in marketing a home.
Brandon Beechler's work is based in Orange County, California and his goal is to capture professional photos for the distinguished business owners through adding creativity and using modern techniques.
Iran Watson is a professional Atlanta Real Estate Photographer whose work is based in Marietta, Georgia, United States. Iran is also an accredited member of Real State Photographers of America and International REPAI and was named the Photographer of the Year in 2012 by PhotographyForRealEstate.net.
Iran offers different services such as ultra wide-angle images, pole aerial photography, night and twilight photography, photo-realistic to surreal, lifestyle and interior design, landscape photography and more.
7

Jason Hulet – Real Estate Photographer in The United States 
Jason Hulet is one of the best and most experienced real estate photographers in the United States since he started shooting real estate photographs in 2003. His work is based in Traverse City, Michigan, United States and he specializes in real estate photography and cinematography.
In order to create his fascinating videos he uses cinematic movements that require specialized camera equipment to be successfully accomplished. Jason' s work has been published in Traverse The Magazine, Baylife North Magazine, MI Blue and Manistee Co. Visitor's Guide.
Harry Lim is a professional photographer who specializes in real estate, interior and vacation home photography. His work is based in Orlando, Florida to primarily cover the Central Florida area and he is the owner of Harry Lim Photography.
He aims to professionally photograph every room to accurately present the space, color and light instead of those dull and blurry photos that are usually used for marketing homes.
5

Jonathan Kissock – Real Estate Photographer in Australia
Jonathan Kissock is an architectural and commercial photographer who specializes in photographing luxury real estate, accommodation, resorts and hotels. Jonathan's work is based in Adelaide, Australia and he has over 16 years' experience in photographing those luxurious homes that can be found in Adelaide.
The number of homes that Jonathan photographed during the past 16 years is estimated to be approximately 14,000 homes.
Aubrey Antis is a creative real estate photographer whose work is based in California, United States. Her goal is to help those frustrated real estate agents who do not know how to quickly sell their properties for enough money.
Aubrey Antis tries to choose the right angles and lighting to successfully create stunning images that can make any property stand out instead of the other images that are usually captured by the agents or any other person who is not professional and experienced enough to capture the right and catchy photos.
Bree Hunter is a real estate and architectural photographer whose work is based in the United States and covers different areas including San Diego County, Orange County, LA County, Riverside County and San Bernardino County.
Bree provides the real estate agents with the professional photographs that they need for advertising their listings. With offering catchy exterior and interior photographs in addition to focusing on details, you can easily sell your property quickly as you want.
Richard Caplan is a professional interior and architectural photographer whose work is based in New York City, New York, United States.
The real estate photographs that are captured by Richard Caplan are more than amazing which helps you to quickly sell your property for enough money without the need to spend a long time waiting for a buyer. Richard does not only specialize in photographing luxury real estate and interiors as he also captures portrait and family photographs.
Michael Kelley is one of the best and most professional real estate photographers in the whole world and not just in the United States. He specializes in interiors, architecture, commercial spaces, aerial and aviation photography. Michael Kelley's work is based in Los Angeles, United States and he is available to travel to different areas around the world for capturing his stunning photographs.
Through depending on using artificial and natural light in addition to paying attention to details, Mike can create his stunning photos. Capturing photographs is not the only thing that Mike does as he also runs photography workshops around the world to allow other photographers to make use of his unique skills.
How to Become a Real Estate Photographer
Introduction to Real Estate Photography
Real estate photography is a specialized genre of photography that focuses on capturing the essence and beauty of properties. It involves capturing high-quality images that highlight the unique features of a property, with the aim of attracting potential buyers or renters. In today's competitive real estate market, having visually appealing photographs is crucial for real estate agents, property developers, and homeowners to stand out from the crowd.
Key Takeaways:
Real estate photography is a specialized genre of photography focused on capturing the essence and beauty of properties.
High-quality images are crucial in attracting potential buyers or renters.
Good real estate photography skills can greatly enhance a property's appeal in the competitive market.
Understanding Real Estate Photography
What is Real Estate Photography?
Real estate photography involves capturing interior and exterior photographs of properties, including residential homes, commercial buildings, and vacation rentals. The goal is to showcase the property's best features and create a visually enticing representation that excites potential buyers or renters.
Understanding the Value of Real Estate Photography
Real estate photography adds value by allowing potential buyers or renters to visualize themselves living in the property. High-quality images can evoke emotions and create a connection with the viewer, influencing their decision-making process. In a digital age where most property searches begin online, captivating photographs play a pivotal role in piquing interest, increasing inquiries, and ultimately securing a sale or rental.
The Simplest Definition of Real Estate Photography
At its core, real estate photography is about transforming a property into a visually stunning representation that accurately showcases its unique features and potentials. It involves using photography techniques and equipment to capture the property in the best possible light, both literally and figuratively.
Benefits Importance of Real Estate Photography
Real estate photography plays a significant role in marketing properties effectively. Here are some key benefits and reasons why real estate photography is important:
First Impression: Potential buyers or renters often make snap judgments based on the visual appeal of a property. High-quality real estate photography creates a positive first impression and entices viewers to explore further.
Increased Property Value: Captivating images can make a property appear more valuable and desirable. In turn, this can lead to higher selling or rental prices and a faster turnover.
Increased SaleRental Potential: Eye-catching images capture attention, driving more traffic to property listings and increasing the chances of inquiries, higher offers, and quicker sales or rentals.
Builds Trust and Credibility: High-quality professional photography gives the impression of professionalism and attention to detail, building trust with potential buyers or renters.
Differentiation: In a competitive market, well-executed real estate photography sets a property apart from the competition. It showcases unique features and creates a memorable impression on potential buyers or renters.
How to Start a Career in Real Estate Photography
Starting a career in real estate photography involves acquiring the necessary skills, building a portfolio, understanding the market, networking with professionals, pricing your services, marketing, and developing customer service skills. Here are the steps to get started:
1. Learning to Photograph Real Estate
To excel in real estate photography, it is essential to master the technical aspects of photography, such as composition, lighting, and exposure. Take the time to learn and practice these skills through online tutorials, workshops, or photography courses.
How to Learn Photography Skills:
Online Resources: Explore reputable photography websites, blogs, and video tutorials to learn the fundamentals of photography and real estate photography techniques.
Photography Workshops: Attend workshops or seminars conducted by experienced real estate photographers. These can provide hands-on learning and practical insights.
Photography Courses: Enroll in photography courses that specifically focus on real estate photography. These courses can offer comprehensive knowledge and guidance to jumpstart your career.
2. Building a Portfolio
Building a portfolio is crucial to showcase your skills and attract potential clients. Start by photographing properties for friends, family, or local real estate agents to create a diverse collection of high-quality images. As you gain more experience, continue to update and refine your portfolio.
3. Understanding the Real Estate Market
To succeed as a real estate photographer, it is important to understand the dynamics of the real estate market. Stay updated on industry trends, know what potential buyers or renters are looking for, and research the target market to tailor your photography style accordingly.
4. Building Relationships with Real Estate Agents
Developing strong relationships with real estate agents can be instrumental in securing clients and referrals. Network with local agents, attend industry events, and offer your services for a discounted rate or collaborate on special projects to establish rapport.
Tips to Network with Real Estate Agents:
Be Proactive: Reach out to local real estate agents and offer your services. Cold pitching may be intimidating, but it can lead to valuable connections.
Create a Professional Website: Showcase your portfolio, emphasize your expertise, and include contact information that is easily accessible to potential clients.
Attend Real Estate Networking Events: Attend local real estate networking events to meet agents and other professionals in the industry. Be prepared to showcase your portfolio and have business cards ready.
5. Pricing Your Service
Determining the right pricing for your real estate photography services can be challenging. Research the market rates, consider your experience and skill level, and assess the value you bring to your clients. Remember to factor in the time spent on the shoot, post-processing, equipment costs, and other overhead expenses.
6. Marketing Your Service
Once you have established your skillset and built a portfolio, it's time to market your services effectively. Leverage online platforms such as social media, photography directories, and your own professional website to showcase your work and attract potential clients.
7. Customer Service Skills
Excellent customer service can play a crucial role in building a successful real estate photography business. Respond promptly to inquiries, deliver images on time, and go the extra mile to exceed client expectations. Foster positive relationships with clients to encourage repeat business and referrals.
In conclusion, becoming a real estate photographer requires learning the necessary photography skills, building a strong portfolio, understanding the real estate market, networking with professionals, pricing your services competitively, marketing your business effectively, and providing exceptional customer service. Mastering these aspects will help you establish yourself as a trusted real estate photographer and pave the way for a successful and fulfilling career in this field.