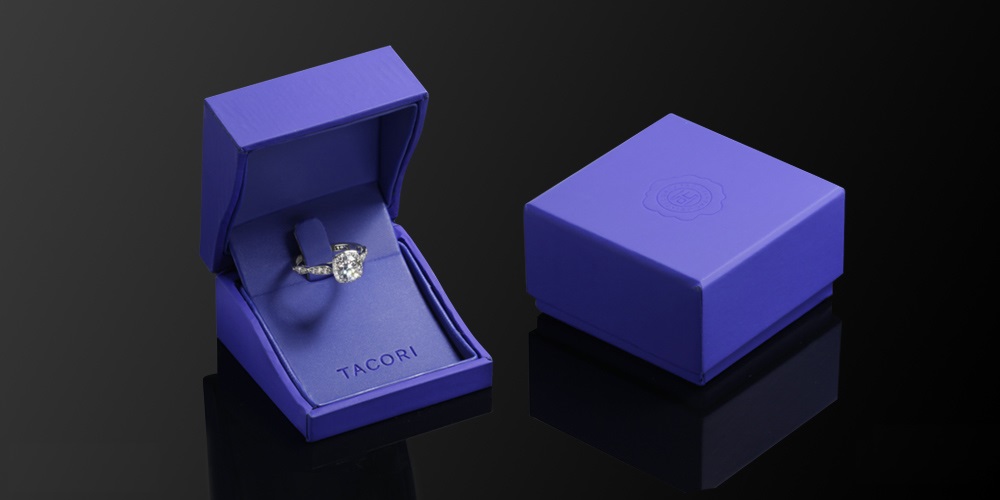 There are a lot of theories and perspectives when it comes to defining the real meaning of love. Some people believe it is when you are capable of totally being yourself around your significant other while others realize love through the readiness to sacrifice just to see your beloved one happy. On the other hand, some people do believe that the meaning of love includes previous theories in addition to other emotions. No matter how you define love, it is a strong emotion that you can never deny.
The definition may differ from one person to another, but what may be common between lovers is their persistence to show their love in the best ways possible, especially if this way includes showing your significant other that you'd love to spend the rest of your life with them. For that very reason, the proposal has become an essential part of showing your willingness to spend your life loving your partner forever.
Proposing to your significant other may require you to show up with that magical little thing that says it all; the wedding ring. It is deemed to be the ultimate representation of affection as well as the commitment that a couple can share. Your wedding may be an essential celebration for showing everyone your eternal love to your significant other, but weddings can only last for as long as a few hours, but the wedding ring is what remains to remind both of you of your love.
Above and beyond, you will definitely want your wedding ring to be as luxurious and classy as it can be because it is something that happens for once in a lifetime, so you would surely want it to be as perfect as it can possibly be. You may love to get yourself familiarized with the best designers of wedding rings around the world, so check this list out.
8

Monique Pean
Monique Péan
is an American designer who received her degree in Philosophy, Political Science and Economics from the University of Pennsylvania. She has always been passionate about the creation of jewelry. She has been mentored by Michael Kowalski who was the former CEO of Tiffany & Co.'s- another prominent brand in the industry of jewelry making. Pean also received a prestigious CFDA/Vogue Fashion Fund Award as well as an award being the best jewelry.
Monique Pean
launched her fine jewelry company in 2006, attempting her best to make her jewelry designs as remarkable and significant as she can.
Catbird
has rocketed in the sky of success in the industry of jewelry making after starting from scratch. When Rony Vardi started to have her own store, she started by selling clothes, ribbons, iron-on stuff, and elbow patches and she called it Catbird. Back in 2004, it was a low-priced store located in a street in Williamsburg and, as luck would have it, she had family members and friends who helped her to build this cheap store up. She started making jewelry while sitting quietly in her own store and received some help from other talented jewelers who still help her until this very day.
She offered her pieces for sale, helping customers to find their special pieces and made sure they were satisfied, changing the Catbird store into one of the best jewelry manufacturers in the world, providing delicate and subtle designs. In 2014, Catbird had its own line of wedding and engagement ring labeled under "The Swans".
Haig Tacorian established Tacori for selling jewelry.
Tacori
is based in California and it was originally established for selling pearls; however, in the early '90s, the company's activity has expanded to include the manufacture of diamonds too. In 2005, the main focus of the designer became revolving around bridal couture, selling wedding rings, and accessories for bridal wear. Tacori has been popular for producing rings that are a perfect combination of contemporary and traditional designs, looking truly outstanding. This jewelry designer has also gained popularity for providing a stunning collection of rings that are available in exceptional colors, including emeralds and rubies, making it easier for the bride to find a match for her wedding dress.
INDESIGN magazine has listed Tacori as one of the best five jewelry brands around the world in 2013.
Harry Winston is known as one of the most sophisticated and elegant jewelry designers who paved his way to success in a very short time. His rings are also deemed to be very classy and elegant since their designs always include diamonds, enhancing their appearance.
Charles and Colvard is a jewelry brand that was founded in 1995 to be the most significant contractor and provider of Moissanite around the globe. It may as well be the only moissanite supplier in the market. For those who are not aware of this term; Moissanite is the most dazzling and brightest gemstone that can be ever found.
Charles and Colvard use this gemstone in making wedding and engagement rings. This gemstone is way cheaper than diamonds, but it still provides the jewelry an equal elegance. Its classy look makes it very suitable for making stunning wedding rings. Most of the rings that are designed by Charles & Colvard are made of 14K yellow gold, 14K white gold or palladium.
Tiffany & Co. is deemed to be the oldest jewelry designer alive until this day since it was founded in 1837. It was founded by Charles Lewis Tiffany and John B. Young in Brooklyn, Connecticut, initially; as stationery and fancy goods store. It was formerly established for selling a variety of stationery items under the name of "Tiffany, Young, and Ellis." A few years after its establishment, Charles Tiffany took over, changing the emphasis of the store on selling fine jewelry and shortening the name to Tiffany & Company.
It is also referred to as Tiffany & Company, Tiffany's or just Tiffany and the headquarters is currently located in New York City, United States. However, everyone is familiar with the famous name Tiffany & Co and the brand widely known as Tiffany. Above and beyond, it is popular for selling diamond jewelry, personal accessories, sterling silver and other luxury goods. As a consequence, they succeeded in being one of the best wedding ring designers for having subtle and delicate designs.
Suzanne travels around the world just to make sure that she uses the right stones for designing her jewelry. Last year, she launched her very first wedding and engagement rings line.