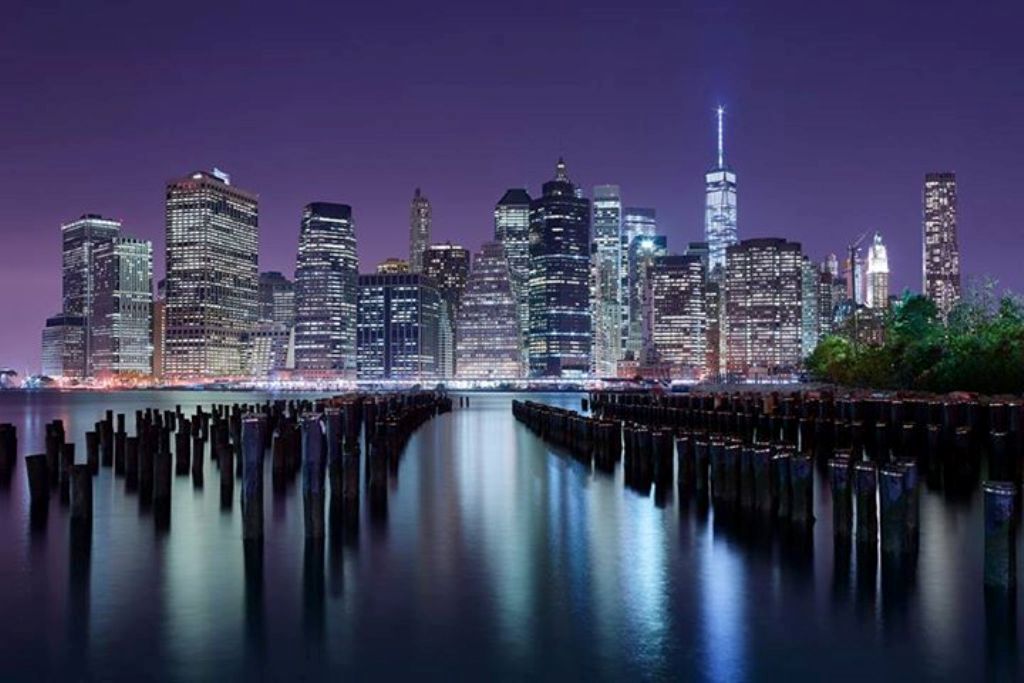 Travelling from one country to another and visiting new places allows you to discover more about the beauty that can be found in this world. You visit different cities that leave you stunned thanks to what you see including stunning skyscrapers, amazing buildings, new cultures and more. You find yourself unable to do anything in front of all of this except for taking your camera and starting to photograph what you see to record it to enjoy seeing it whenever you want, or by hiring best cityscape photographers. But before doing all of this you have to learn more about cityscape photography in order to be able to capture your photographs.
Yes, there are many things that you have to consider when you think of capturing your cityscape photographs such as the weather, lights, the time of capturing the photos, the various surroundings like different patterns and the fountains that can make your photos more stunning, etc. Are you looking for amazing cityscape photographs that can inspire you to capture yours? Here is a quick glance at the top 10 best cityscape photographers in the world with being based on their experience and creative work.
Fabrice Silly is one of the most creative fine art and cityscape photographers. He has the ability to capture amazing photographs and he always tries to make use of the different styles of photography and those new procedures for the sake of getting amazing results. Fabrice Silly has travelled to many countries around the world looking for those big cities to photograph. He captures his photographs in famous and big cities such as New York, Dubai and Hong Kong.
9 Toby Harriman – United States
Toby Harriman is an aerial, fine art, travel and landscape photographer. He also works as a timelapser and content creator. Toby Harriman tries through his photographs to discover more about the surrounding world and document his adventures. His photos are really stunning even those black and white ones are also amazing and this is the reason behind making Toby Harriman's work spread across the internet among all of those who like this kind of photographs especially his cityscape photographs.
Sigma Sreedharan is a landscape and cityscape photographer whose passion for photography and travelling has encouraged her to capture these fabulous photographs. She loves to visit different places all over the world in order to discover more about the surrounding world, capture amazing photographs and enjoy new types of food. Sigma Sreedharan prefers to capture her photographs during the blue hour and colorful sunsets.
Julien Grondin who is commonly known as Beboy is a French photographer who specializes in capturing landscape, travel and cityscape photographs. His passion for photography, travelling and the amazing landscapes that can be found in different countries all over the world is highly responsible for motivating him to capture these stunning photographs. Beboy has visited too many places around the world such as Thailand, Australia, Paris, Singapore, New York, Rome, Kuala Lumpur and more places to capture his impressive photos.
6 Dave DiCello – United States
Dave DiCello is a wedding, engagement, family, portrait, sports, maternity and cityscape photographer. He specializes in HDR (High Dynamic Range) photography as well which allows him to turn those ordinary scenes into extraordinary ones. He tries to make use of everything around him while capturing his photographs such as buildings, beautiful views and rivers in order to finally get satisfactory results. He loves to travel and visit new places which give him the chance to discover what is offered by the new locations.
Ali Erturk started his career as a photographer in 2006. He specializes in capturing photographs of the surrounding nature and the amazing architectural landmarks. He travels to different places which allow him to discover more about the surrounding beauty of nature and architecture as well. In addition to capturing landscape and cityscape photographs, Ali Erturk captures wedding and portrait photographs as well.
4 Paul Reiffer – United Kingdom
Paul Reiffer is an award winning photographer who specializes in capturing cityscape, commercial, portrait and landscape photographs. He travels to more than one place in order to be able to capture more amazing photographs. His work is based in England and he also travelled to Shanghai to spend three years there and become more famous in Asia. Paul sees things around him differently unlike other photographers which helps him to capture unique photographs.
Anthony Gelot is a freelance photographer who is commonly known as AG Photographe. He started capturing photographs as an amateur photographer to become one of the most famous photographers thanks to his great techniques and style of photography. He allows us through his fabulous photographs to see Paris and other amazing cities around the world in a new way. He focuses in his photos on lights and architecture to finally create impressive work. Anthony Gelot does not restrict himself to a specific specialty but he focuses more on architectural and cityscape photography.
2 Michael Shainblum – United States
Michael Shainblum is a timelapse and travel fine art photographer who specializes in capturing cityscape, seascape, landscape and astrophotographs. He is also a filmmaker and has over nine years' experience in the field of photography making him one of the most professional photographers in the world. Capturing photographs is considered by Michael Shainblum to be the only way for him to create and show his vision of the world. In order to allow others to make use of his experience, he offers tutorials and workshops.
1 Michael Kenna – United Kingdom
Michael Kenna is a professional photographer who has travelled to many countries all over the world such as Australia, Austria, Brazil, China, Egypt, France, Germany, India and more countries which was a perfect chance for him to visit new places and capture stunning photographs. If you are one of those who like black and white photographs, you have to take a look at the stunning work that is presented by Michael Kenna. He has received several awards for his amazing photographs such as Honorary Master of Arts, Brooks Institute, Santa Barbara, California, USA, Chevalier of the Order of Arts and Letters, Ministry of Culture, France, Golden Saffron Award, Consuegra, Spain, Institute for Aesthetic Development Award, Pasadena, California, USA, Art in Public Buildings Award, California Arts Council Commission, Sacramento, California, USA and Imogen Cunningham Award, San Francisco, California, USA.