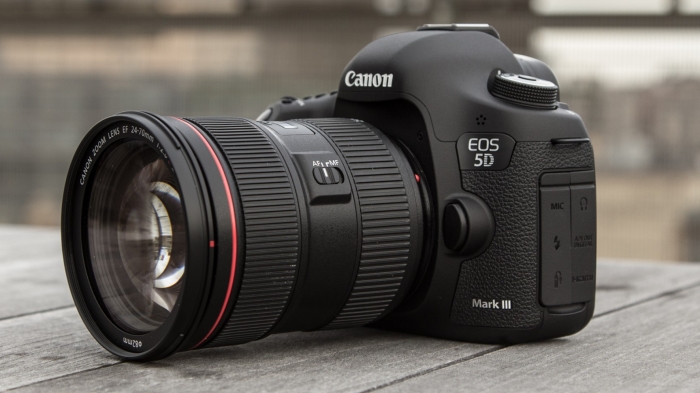 Getting high-quality images requires using good cameras that offer many features. Some of these cameras that can be described as perfect ones and most expensive cameras for professional photographers are very expensive but it does not mean that all the expensive cameras can present to you all the features that you may need for taking better photographs.
Some of the expensive cameras are sold at high prices, although they do not have many features, because they are antique cameras and can be rarely found and very expensive. You may find cameras that cost millions of dollars and not just thousands. To get more information about these unique cameras, take a look at the following top 10 most expensive cameras in the world and their prices that may be unbelievable for you.
10. Pentax 645D 40MP Digital SLR Camera – $10,000
It is a medium-format digital camera that is light in its weight. It has a "weather sealed" body that has the ability to resist dust, rain and even snow which makes it perfect for outdoor photography. It also provides you with high resolution images, 40-megapixel image quality, can shoot 1.1 frames per second at high resolution and allows you to get 14-bit RAW files handled in DNG and PEF formats.
9. Nikon D4 Digital SLR Camera Body – $6,000
It is a fast digital camera that features multiple connectivity, 1080p HD video, EXPEED 3 processor and FX-format 16.2 megapixel CMOS sensor. The processor and the sensor allow you to get a large number of stills that can reach 11 frames per second. This camera is the most affordable one on this list as it costs $6,000 to be the 10th most expensive camera in the world.
8. Canon EOS-1Ds Mark III SLR Digital Camera – $12,000
It is a fast digital SLR camera that provides you with high-quality images at a high speed. This camera features a full-frame 16+ megapixel image sensor and fast image processor. The combination between such a fast processor and the sensor allows the camera to shoot up to four frames per second. The high speed and high resolution that are presented by this camera make it a perfect choice for commercial photography.
7. Leica S2-P Camera – $30,000
It is another digital SLR Camera that features a long battery life, 30 by 45 mm and 37.5 megapixel sensor, provides you with unique images that are high in their clarity, color and sharpness and it is also water resistant which makes it perfect for outdoor photography.
6. Panoscan MK-3 Digital 360 Degree Panoramic Camera – $40,000
It is one of the best most expensive cameras as it has many features such as the ability to shoot in low light and to deliver a 360-degree image in a short period of time which is less than 8 seconds through using a digital signal processor. It can capture panoramic and flat images and can also be used with the major virtual reality players like QuickTime VR, Flash VR and JAVA-based players. This magnificent camera is also used for other purposes such as tactical mapping by the military, taking photos of the crime scene by the police departments and other applications which are related to security.
5. Phase One P65+ Back with 645DF Body – $40,000
It delivers high-quality images thanks to its full frame 645 sensor and 65MP resolutions. It also features a FireWire 800 slot, 3 USB ports and allows you to print high-quality pictures which are poster sized and can also be displayed on oversized monitors.
4. Seitz 6×17" Digital Panoramic Camera – $43,000
The image that it creates is of 160 megapixel resolution. This unique camera delivers 6-inch by 17-inch images which makes the camera considered by its company as the only camera that has the ability to create such high resolution images.
3. Hasselblad H4D-200MS Digital Camera – $45,000
It is ideal for commercial photographers as it has medium format sensors which are available in 50 megapixels and 60 megapixels. It also features multi-shot technology that makes the camera deliver 6 shots into just one RAW image, piezoelectric motor which is responsible for moving the sensor between every shot and True Focus with Absolute Position Lock processor.
2. Susse Frères Daguerreotype Camera – $978,000
It is an antique camera as it is 173 years old which makes it the 2nd most expensive antique camera in the world. It is one of the rarest most expensive cameras as it features daguerreotype method and has an oval lithographic stamp which was signed by Louis Jacques Mande Daguerre who was a French photographer and is the inventor of the daguerreotype process of photography. The camera is now exhibited at Westlicht auction, Vienna, Austria. The price of this camera is estimated to be approximately $978,000.
1. Leica 0-Serie Nr.107 – $1.9 million
It is ranked as the most expensive camera in the world. There were just 25 cameras of the same model that were produced and this is the only one to remain till now. This camera is also the only one to have its top plate with the word Germany engraved on it. The cost of this rare camera is estimated to range from $500,000 to $650,000 but it was sold at an auction to an Asian collector in 2011 for $1.9 million.