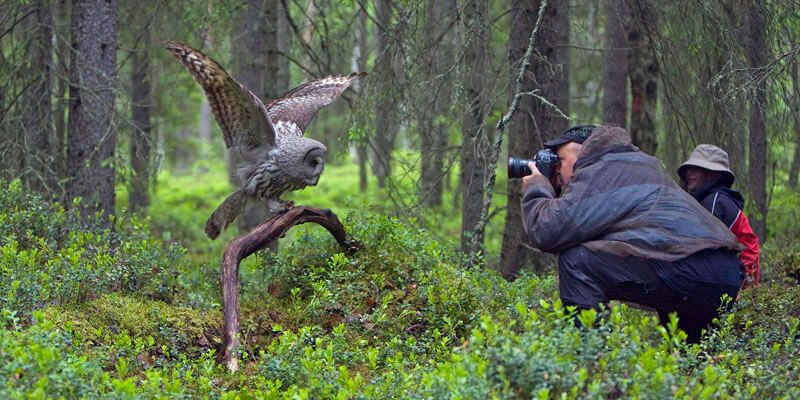 Photography
Trending
TOP 10 Best Wild World Photographers in 2022
"Art enables us to find and lose ourselves at the same time" said Thomas Merton, and he could not have been more precise about the life of artists. Throughout the years, art has proven to be one of the best meditations regardless of its form; whether painting, music, writing, or any other form. Recently, photography has taken great place among arts because cameras have advanced to a whole new level, introducing us a newly artistic dimension of photography.
A lot of people around the world have taken photography as their hobby, and later transformed to be professionals. A lot of photographers specialized in portraying nature and wild life, many others are more into the human's, and some love capturing the worlds of both sides. This list features the top 10 best photographers of wild and human lives world wide.
Kat Livengood is a passionate photographer from New Mexico. She has started a career based on her passion for portraying nature. Since 2009 she have her own studio where her photos and paints are displayed. Kat travels around the country with her husband, an artist too, searching for new landscapes where they can capture charming photos of the wild. She has also been popular for taking photos of beautiful and rare dark birds; she has got a section on her website for dark birds portrays.
Purple bird is a studio based in India which provide high quality services that enabled its owners to win awards over the years, boosting their place up to one of the best photographers around the world. Recently they become popular for capturing wedding photos, for they highly believe that marriage is a new sacred chapter in one's life which moments need to be perfectly captured and preserved.
Another photography studio based in India. It is specialized in photographing little creatures from new born to young kids. Hari Narayanan and Vignesh Ramanujalu, the studio owners, are artists who have hooked on children's innocence, and therefore decided to transform their passion into a career. Their artistic photographs have undoubtedly made them one of the best 10 photographers on the planet.
7 Avian Journeys International Bird Tours
Avian Journeys is founded by passionate American photographer Gary Rosenberg who led almost over 300 tours around Neotropics and North America. He has a great passion for photographing birds in different kinds and colors, which consequently led him to estanlish his own tour company. His passion started since a very young age and guided him in choosing his field of study; birding. Gary's photographs has rated as one of the world's best.
6 Bird Photographers.net
Bird photographers.net is a website solely dedicated for nature photographers; a place where they can post their work and get reviews. This website is commonly known as BPN, and it is mostly used by photographers of birds. Portraying birds is the main passion of the website owners, as they states. Entering the website, you will come across their slogan "It Ain't Just A Bird"; a slogan that reveals so much about them.
And these breathtaking photos are from a collection of James Shadle, a member of Bird Photographers.net.
Jail bird creation is a studio based in India dedicated for capturing the beauty of animals, humans and romantic moments between the loved ones. Its owner has been rated as one of the best photographers around the world. Their bird photos are exceptional.
Bird studio owner, Heidi, is a talented photographer who portraits newborn, kids, families and seniors. The photographs are stunning, and most of them are taken on location, using the natural light. The studio located in Iowa, US.
Kristen Walters has been married for almost 20 years and has 3 handsome boys; she used to take photos of them and the rest of her family. Her constant portraying made her fall in love with photography; she trained herself until she became a professional, and now she has her own studio and business. After capturing several family photos, she narrowed down her specialty to only moms and babies. She believes that maternity is a quite beautiful process that every woman fall in with while going through, so she decided to show the world how she sees the magical bond between mothers and children.
Black bird creative is a studio whose owners believe that photography is similar to writing a story, except that you do the writing visually. They capture unforgettable moments like weddings and promotion celebrations.
Raghu Rai is an Indian photographer whose career life goes back to 1965. In this period he worked as a photographer for newspapers and magazines like 'The Statement' and 'Sunday'. In the last 18 years, he extensively covered the life in India with his camera, producing more than 18 books, including Raghu Rai's Delhi and Mother Teresa. He also has a photography center, Raghu Rai Center for Photography where he teaches creative photography. His breathtaking works reflect wild, human and mystical motifs. No doubt the nature of India that gathers contrasts helped him diving into all these worlds.