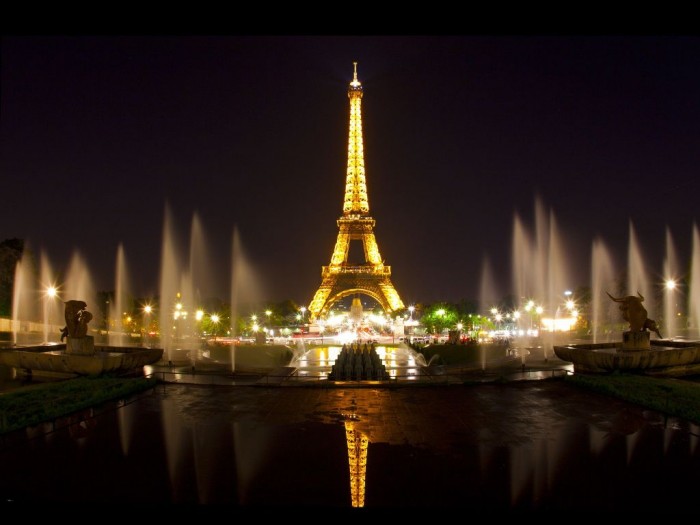 Places
Top 10 Best Places to See in Paris
There is no one who does not like visiting Paris and why not? Isn't it the City of Love? It is also commonly known as the City of Light as you can enjoy walking in its streets in the evening with lights that spread everywhere around you to create a romantic atmosphere that can be rarely found at another place. Paris has a huge number of tourist attractions that can be found in its streets and this is why it will be difficult for you to see all of its well-known places in just one visit. In order not to miss visiting one of the fascinating places that exist in Paris, you have to make a list of the most important places that you are going to visit during your stay. If you find it difficult to make this list on your own or do not have enough time to do that, we help you getting this list made through providing you with the following top 10 best places to see in Paris .
It is a royal palace or château as it is called in French. Its original name is Château de Versailles and it is named after the place in which it is located. Versailles is about 20 kilometers southwest of Paris and it does not only allow you to enjoy seeing one of the most important palaces in France, but it also gives you the chance to enjoy its gardens with their magnificent design.
Its French name is Cimetière du Père-Lachaise and it is the most important cemetery in Paris because it is known to be the largest one over there. The cemetery was established in 1804 and the first one to be buried in it was a young girl who is just five years old. There are many famous persons who are buried there such as Oscar Wilde, Jim Morrison and others.
It was established in 1986 and it has many works of art which are mainly French and date back to 1848. The museum allows you to enjoy seeing many masterpieces by famous painters such as Monet, Gauguin, Renoir, Van Gogh and other renowned painters.
It is also referred to as Sacré-Coeur Basilica or just Sacré-Coeur while the French name is Basilique du Sacré-Coeur. This building is a Roman Catholic church that was built in 1914 and is located at the highest point in Paris which is the summit of the butte Montmartre.
It is an art museum that was established in 1852 and is located in Place de la Concorde. The museum houses eight Water Lilies murals by Claude Monet in addition to other works by Picasso, Soutine, Renoir and other famous painters.
If you think that everything in Paris is romantic, you are wrong because it has this terrifying place. The catacombs are underground ossuaries that were established in 1810 and are located in Place Denfert-Rochereau. The French name of this place is Catacombes de Paris and it has the skeletons of six million people. So, ARE YOU COURAGEOUS ENOUGH TO VISIT SUCH A PLACE?
4 Notre Dame Cathedral of Paris

It is a Catholic cathedral that means in English Our Lady of Paris and it is also referred to as Notre Dame de Paris, Notre-Dame Cathedral or just Notre Dame. It is located in Île de la Cité, Place Jean-Paul II and is considered to be one of the largest churches not just in France, but in the whole world.
It is one of the most renowned tourist attractions in France. It is located in the center of the Place Charles de Gaulle and its French name is Arc de Triomphe de l'Étoile. The Arc was established to honor the people who fought and died in the French Revolutionary and the Napoleonic Wars for the sake of France. The inner and outer surfaces of the Arc have the names of several generals and victories in order not to be forgotten.
It is one of the largest and most famous museums in the whole world and not just in France. It is commonly known as the Louvre Museum and is located on the right bank of the River Seine. The museum was established in 1792 and it is the home of about 35.000 works of art.
There is no one who does not know it as it is the most famous landmark in the Paris. The French name of the tower is La Tour Eiffel and it is located on the Champs de Mars in Paris. The tower was built in 1889 and it has taken its name from the owner of the company which designed and built it and his name is Gustave Eiffel. The tower is 324 meters tall and consists of three levels.