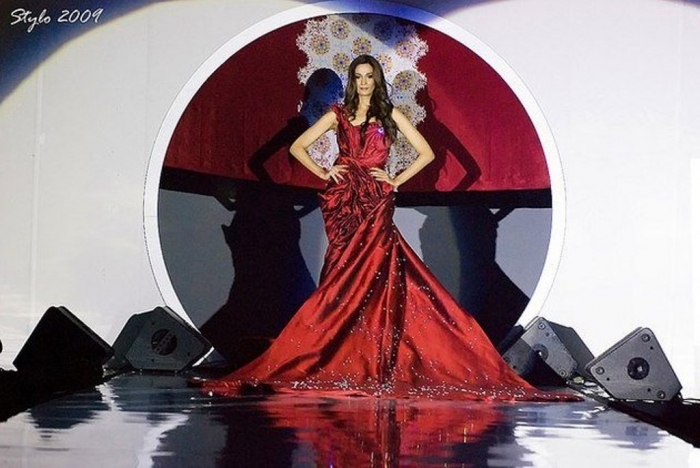 From time to time, we hear about something expensive that costs millions of dollars and not just thousands. This expensive thing can be a diamond ring, car, or yacht but have you ever imagined that there are dresses that cost millions of dollars? It may sound impossible for you, but these dresses, which cost more than a million dollars, really exist.
While most evening dresses cost somewhere within the $200-500 range (like these ones) others are sold at much higher prices. This is usually because they are rare or belong to celebrities who left our world, while there are other dresses that are expensive because they are adorned with diamonds and other precious stones.
If you are really curious about these dresses, their designers, and their prices which may seem imaginary and unreasonable for some people, look at the top 10 most expensive dresses in the world.
10. Princess Diana dress – $125,000
It is one of the best and most unique dresses that were specially designed for Princess Diana. The dress was designed by Catherine Walker, who is one of the best fashion designers and is also known for designing over thousand outfits for Princess Diana; even the black dress in which Princess Diana was buried was designed by Catherine Walker.
Princess Diana wore this dress, made of silk chiffon, just two times; one was at the London premiere of the opera "Miss Saigon" in 1989, and the other was at the Cannes Film Festival in 1997. The cost of the dress is estimated to be approximately $125,000.
9. Swarovski "Dirndl Dress" – $127,000
It was made in Germany and appeared in Munich for the first time in 2006. The design of the dress is inspired by medieval designs and is created with a corset. The dress is covered with Swarovski crystals and costs about $127,000.
8. Golden evening dress by Ginza Tanaka – $245,000
It is one of the most fascinating evening dresses you can ever find. It is translucent and made of gold wire. The whole dress weighs 1.1 kilograms and its cost is estimated to be nearly $245,000.
7. Gold coin dress by Ginza Tanaka – $267,948
It is the 2nd most expensive dress on this list to be created by Ginza Tanaka who is a creative Japanese jeweler. This golden dress was made through using 15,000 gold Australian coins which increase the weight of the dress as it is about 10 kilograms. The dress was shown in 2007 at the Fashion week in Tokyo and it costs $267,948.
6. Marilyn Monroe's "Happy Birthday" dress – $1.3 Million
It is the 6th most expensive dress on our list and the 1st expensive dress to cost more than one million dollars. This dress was designed in 1961 by Jean-Louis Berthaulto who is an American fashion designer. It was especially created for Marilyn Monroe to attend the birthday party of the President John F. Kennedy. The dress is decorated with sequins that sparkle like diamonds. The original price of this dress is $12,000, but it was sold at an auction for $1.3 million.
5. Maria Grachvogel's precious dress – $1.8 Million
The dress is encrusted with more than 2,000 diamonds and features a silk corset which is also decorated with diamonds. It was shown for the first time at the fashion show of Maria Grachvogel. The cost of the dress is estimated to be approximately $1.8 million.
4. Black diamond dress by Debbie Wingham – $5.5 Million
This dress was created by the British fashion designer Debbie Wingham and was presented at Kiev's fashion show. It is adorned with 1,000 black and white diamonds and took half a year to be completely finished. The dress weighs 29 pounds and costs $5.5 million.
3. Diamond dress by Scott Henshall – $9 Million
It is a web-shaped dress that is very light in its weight and is encrusted with diamonds which are more than 3,000. This dress that costs $9 million was worn by the singer Samantha Mumbai in 2004 during the premiere of the film "Spider-Man".
2. Debbie Wingham's "Abaya" dress – $17.6 Million
It is the most expensive "abaya" or Muslim dress in the world and is the 2nd most expensive dress. This abaya was designed in Dubai by the British designer Debbie Wingham to be the 2nd dress on this list for her. The dress is adorned with 2,000 diamonds including black and white diamonds and a red diamond which is rare and expensive as it is the only one of its kind in the world. The dress also features 14-karat gold.
1. Nightingale of Kuala Lumpur – $30 Million
Here you are, the most expensive dress in the whole world that costs $30 million. Did you hear this number before? Of course not. It was designed by Faiyzali Abdullah. This evening dress which is made of taffeta, satin, chiffon and silk is encrusted with a 70-carat pear shaped diamond and 751 Swarovski crystals. It was shown at the festival "STYLO Fashion Grand Prix KL" in 2009.