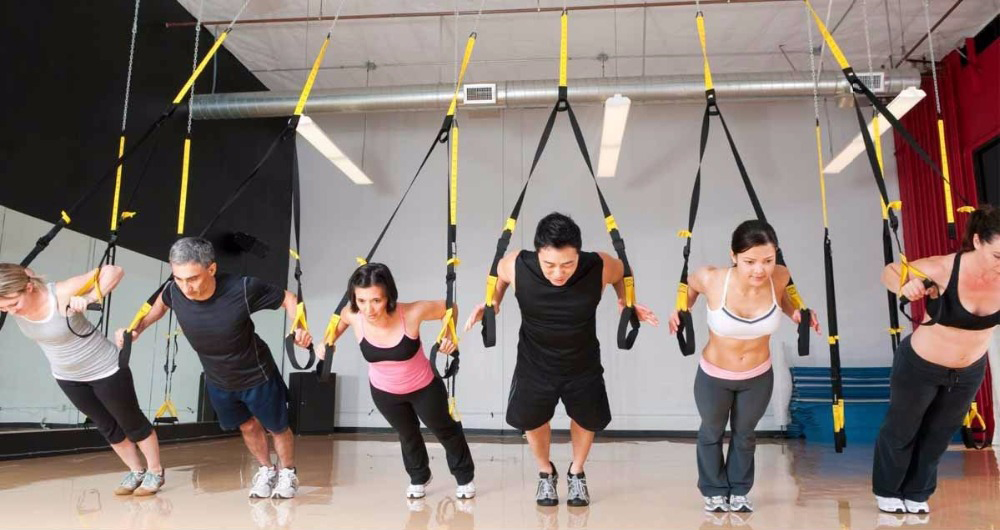 Sports
Top 10 Tips For Getting in a Workout While Travelling
If keeping up with your fitness routine while travelling is important to you, you probably know that it's not always easy to do so. Between busy schedules and lack of space, it can be a challenge to try to sneak in a workout while you are away from home. The easy answer is to hit the hotel gym, but what if your gym doesn't have one? Or, what if you're away on business and by the time you get back to your home base, the gym is closed? Here's the good news: With a little forethought and ingenuity, it's certainly possible to get in a workout right in your hotel room. Here are a few things you can do to ensure your fitness goals don't fall by the wayside simply because you are away from home.
1
Find out what your hotel offers
When you arrive at your hotel (or, better yet, before you arrive) find out what amenities are available. Some hotels may offer things like yoga mats for your use. This will save you the trouble and space of having to transport your own. Yoga mats are useful for more than just yoga, don't forget! You can use them to do push-ups, sit-ups, stretches, etc. in addition to your yoga routine. Knowing what amenities and services are available to you can go a long way toward not only helping you get in a workout but also in terms of knowing what you need (or don't need) to pack.
2
Opt for a larger room
It may be tempting to save a few bucks by going with the smallest room you can, but if you want the space to workout in your room regularly, it's a good idea to go for one that maybe a little larger. The added space will allow you to move around more freely without fear of breaking something.
3
Use what you have
In addition, don't be afraid to use what is available in your hotel room as part of your exercise routine. If the desk chair is solid enough, you can use it for tricep dips, for example.  Remember that you can always use a towel for your stretches, too!
4
Pack the right clothes
Inevitably, there are going to be things you'll want to pack from home to ensure you get a high-quality workout in your hotel-room-turned-gym. The trick is to pack strategically so that you get what you need without having to pack a whole separate suitcase for your workout gear. First, pack something comfortable to workout in. You don't need a separate outfit for each workout, however. Even if your hotel doesn't have laundry facilities, you can purchase travel detergent, which you can use to rinse your gear out in your bathroom and then hang it to dry. Workout wear is made to dry quickly, so it will be ready to go the next time you need it. One set of yoga pants or shorts and a workout top should do you fine. Don't forget your sports bra, ladies!
5
Pack some equipment
When it comes to the actual workout, you obviously aren't going to pack your entire home gym. Things like a jump rope and workout straps, however, are compact, lightweight, and versatile pieces of equipment that you can bring from home easily. Pack items that are not only lightweight in your suitcase and easily portable but also those that are versatile enough to serve more than one purpose. A jump rope for example, can be use for its intended purpose but it can also be used in stretches and other resistance moves, too.
6
Use the TV and DVD player
Don't forget to check the TV/DVD player situation in your hotel room. If there's a DVD player, you can bring with you a workout DVD to play, allowing you to continue with the at-home workouts you've been doing all along.
7
Don't forget to walk!
Walking is one of the best workouts you can do, and you can do it virtually anywhere! Pack your running shoes and go for a walk around your hotel. Even if the weather doesn't co-operate enough for you to walk outside, hotels are big enough for you to get in a good workout just by walking the halls. Just be respectful of other guests and don't decide to take a power walk late at night when guests are likely sleeping.
8
Take the stairs
It's understandable that no one wants to schlep their bags up several flights of stairs to get to a hotel room, but once you've taken the elevator to get your things upstairs, consider taking the stairs whenever you leave your room. You'll get in a workout every time you come and go!
9
Take a class
If you are travelling for more than a couple of days, you may want to consider taking a fitness class while you are away. Before you leave, find out what facilities are nearby and if they offer drop-in classes or "try before you buy" offers. That can be a great, affordable way to take a fitness class while you are away from home.
10
Go online
Finally, don't forget about the internet! There are endless workout videos available online, so if you have your phone, tablet, or laptop with you, you can load up a video and get in a workout right there in your hotel room.
In addition to following these tips for getting in a workout while you are travelling, it's important to also keep your diet in check. Its tempting to indulge on holidays – and a little splurging is okay – but don't go overboard. And don't forget to drink your water!