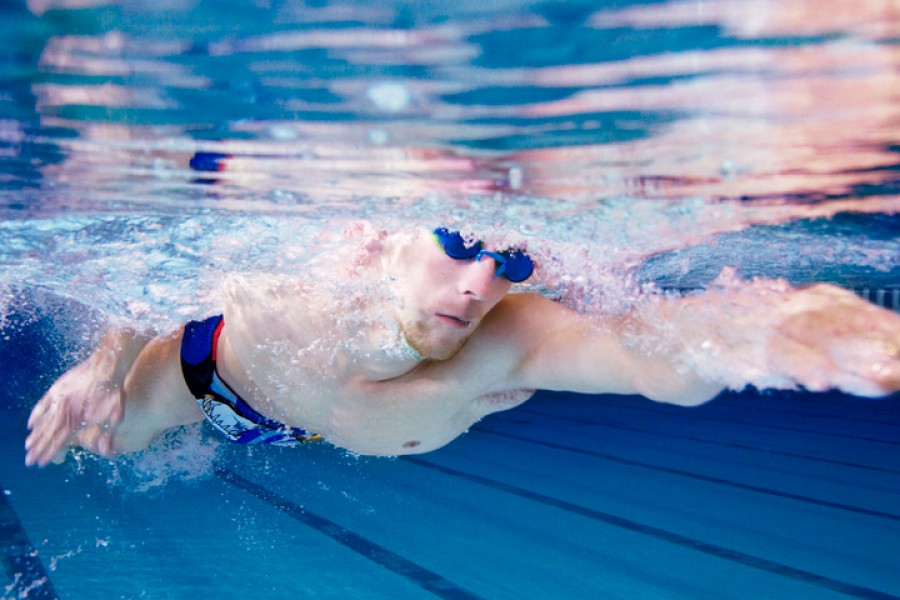 Sports
Top 10 Best Swimmers Of All Time
Swimming is a professional sport that requires some high qualifications in fitness, commitment to training hours, etc. Many people who seek this sport are starting as amateurs and then moving to be professionals. Swimming includes many styles, such as backstroke, butterfly, etc. In this article, you will view a list of the top 10 greatest swimmers.
10 Mark Spitz
Mark is deemed one of the greatest swimmers of all times. He gained 11 Olympic medals, so he is the fourth highest medalist in the Olympic Games. When he was 9, he started to perform swimming at Arden Hills Swim Club, located in California. Then, he is highlighted while he held one world record. He joined his first Olympic Games in 1968, to hold ten world records by then.
9 Matthew Nicholas Biondi
Mathew is a swimmer who won 11 Olympic medals together with 8 gold. He proved his talent and skills in swimming. His best Olympic show was in 1988 in Seoul where he was awarded 7 medals including 5 gold. The Swimming World Magazine gave him the title as the Male Swimmer of the Year twice.
8 Ian James Thorpe
He is one of the most admired swimmers. He took part in two Olympic Games, when he held nine medals containing five gold. He has been in the same line with the legends of swimmers. Thorpe achieved two world records in 200 m and 400 m Freestyle events. He has been titled the World Swimmer of the Year for 4 times.
7 Johnny Weissmuller
Johnny is a brilliant swimmer in the swimming history. He is known for playing the role of Tarzan in the movie. Concerning his swimming career, he controlled the swimming world taking part in the two Olympics Games and holding 6 Olympic medals including 5 gold.
6 Michael Fred Phelps II
He is an American swimmer. His talent and proficiency are unique as a prodigy in the swimming history. His initial appearance was in the Sydney Olympic Games in 2000, when he was 15. In the 2004 Athens Olympic Games, his talent was tangible. In 2000, he became the youngest sportsman to hold a world record when he was 15 years and 9 months.
5 Jennifer Elisabeth Thompson
Jenny Thompson could gain 12 medals when taking part in four Olympics Games. Her gold medals in Olympics reach 8. She could win 3 medals containing 2 gold when she initially appeared in the Olympic Games. In 1999, she was the World Swimmer of the Year, a title she was awarded  by the Swimming World Magazine.
4 Krisztina Egerszegi
She was a renowned swimmer in the late 1980s till the mid 1990s. She took part in three Olympics Games, to hold 7 medals together with 5 were gold. She is a legend in the Backstroke and she still holds the world record for 200m Backstroke. Indeed, she gained 4 gold medals in Olympic Games Backstroke.
3 Shane Gould
Shane is an Australian swimmer who is gained good fame in the world of swimming. She retired when 16. In her short emergence in the swimming world, she could show her skill to be one of the supreme swimmers in the history of swimming. Her prominence in swimming let her gain all of the Freestyle events from 100m till 1500m with a new world record in all of them.
2 Kristin Otto
Kristin is a famed German swimmer. She appeared in one Olympic Games in 1988 to illustrate her talent. In that contest, she gained 6 gold medals. Swimming World Magazine entitled her the Female World Swimmer of the Year for 3 times.
1 Dawn Lorraine Fraser
She is an Australian swimmer, who is a leading figure in the Freestyle event. She is the first women to gain the contest in only one minute in the 100m events. She gained 8 Olympic medals having 5 gold when she joined the Olympic games for three times.