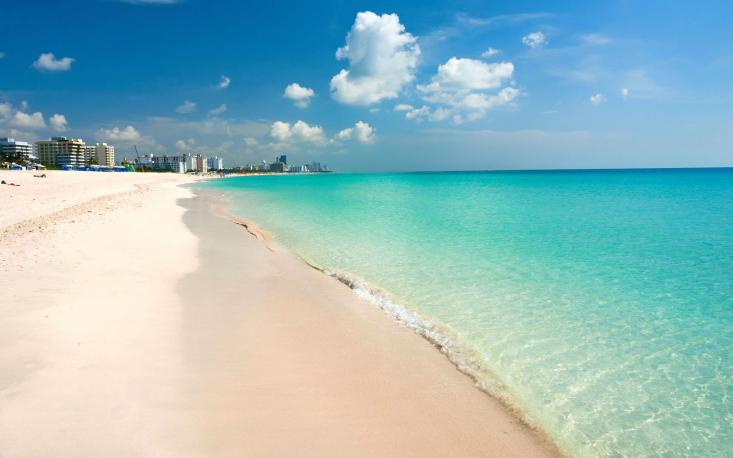 The United States of America is blessed with 23 coastal states, which features some of the most diverse coastline conditions and environments found anywhere in the world. If you have been bitten by the beach bug and are considering moving to a coastal town in the USA, then here are the top six destinations that you should look at.
From the rugged New England Coastline to the tropical, sandy beaches of Florida, there is something to suit anyone's taste of coastal lifestyle and a destination that suits your dreams.
6

Carmel-by-the-Sea, California

The thriving art scene of this Californian town is world-renowned along with its cozy cottages and Euro-style atmosphere. Carmel-by-the-Sea can be found nestled snugly in the northern area of California's Big Sur. Well known by lovers all over the country as a romantic getaway, Carmel-by-the-sea was founded in 1902 by Spanish missionaries.

This vibrant little beach town has earned numerous awards over the decades, including 'Best beach town; by National Geographic. There is so much to do, from playing in the surf on the white sandy beaches, to high-end shopping, and local dining in the cultural parts of town.
5

Cannon Beach,  Oregon

Oregon's Cannon Beach is a beautifully picturesque town in the Pacific Northwest that is well known for its rugged beauty and a bustling cultural scene. Squeezed between sandy beaches and the Oregon coastal mountain range, Cannon Beach offers hiking trails and breathtaking views, it is definitely a town for those that like to get out and get active in nature. The town center has numerous small art galleries and coffee shops, giving it a very hip and trendy feel that is lost in the overwhelming beauty of near wilderness.
4

Edgartown, Massachusetts

The Eastern perimeter of Martha's Vineyard holds host to Edgartown, a beautiful settlement that was the first on the island and founded in 1642. Edgartown is rich in history and tells a tale of one of the oldest coastal areas of the United States.

The oldest house of the island, Vincent House, was built back in 1642 and is reminiscent of the architecture and design of the day. Edgartown has amazing sandy beaches and andand amazing cultural presence that is felt through the local population. A healthy nightlife and great restaurants can be found in the town center, with friendly locals that seem very laid back.
3

Port Townsend, Washington

Port Townsend is nestled on the Northeastern perimeter of Washington's Olympic Peninsula. The former Victorian seaport that still features much of its 19th-century charm and ambiance. Walk along the boardwalk and gaze at the beautiful Victorian architecture and then stop off for lunch at one of the quaint coffee shops. Port Townsend has a vibrant cultural arts community and plays host to the annual 'Port Townsend Film Festival', which has been running since 1999.
2

Tybee Island, Georgia

Just East of Savannah you can find Tybee Island. This beautiful barrier island has over five miles of clean, untouched beaches that seem to stretch forever. The beach is littered with old wooden piers that add to the rustic feel of this old fishing town. A birdwatchers paradise, Tybee Island is well known for its diverse wildlife both in and out of the water. Dolphins are frequently spotted off its shores and fishermen do very well in its waters. Tybee Island was the site of one of the first lighthouses to be built on the Eastern seaboard of the United States, Tybee light station, which was built in 1773.
1

Palm Beach, Florida

For an out of this world coastal living experience, you can't beat the vibrant and sunny beach vibe of Palm Beach, Florida. For those that like to live in modern luxury, while still being able to enjoy the beautiful wildlife and tropical environment of the coast, Palm Beach offers the experience that you have been looking for. With high-end shopping and fine dining in the town center, yachting and watersports available, there is something for anyone with a spirit of adventure and excitement.

The best part about Palm Beach living is the estate experience that can be found in many of the new property developments gracing the town. Estates such as Palm Beach Paloma homes have become incredibly popular and highly sought after. If you are after modern living in a beautiful, vibrant community, then Palm Beach is the place to be.