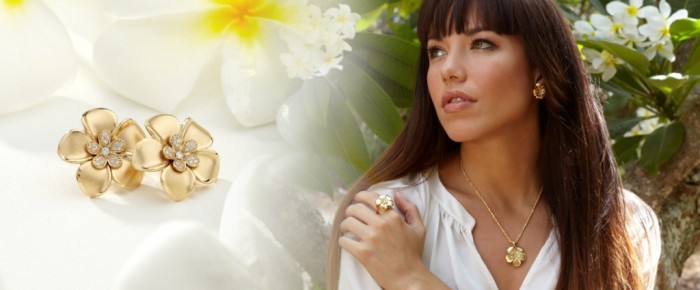 Jewelry
Top 10 Popular Hawaiian Pieces of Jewelry for Women
Designing jewelry differs according to the place in which it is manufactured and designed. This is because the surrounding environment affects the imagination of the designers and the designs that they create. This is exactly the same thing that makes the Hawaiian jewelry differs from other traditional pieces of jewelry that we used to see and purchase. The Hawaiian Islands are known for their charming nature, biodiversity and rich culture which are enough for creating the most fascinating pieces of jewelry. The most distinctive feature that can be found in Hawaiian jewelry is that it is made through using simple and inexpensive materials that can be easily found in the surrounding environment.
Most of the Hawaiian jewelry is made of natural materials. There is the koa tree which is known as one of the oldest and tallest trees that can be found in Hawaii. The koa wood is used as a perfect material for making rings and other pieces of jewelry. There are also coral pieces of jewelry which are made of coral and are available in a wide range of colors such as pink, black, red and other catchy colors. In addition to koa wood and coral, there are also other materials that are used for making Hawaiian jewelry such as the Tahitian black pearls which are widely used in Hawaii for making jewelry and are produced by black-lipped oysters.
There are some natural items in Hawaii such as plants, flowers and birds that cannot be used as materials for making jewelry but they can be found in the design of different Hawaiian pieces of jewelry. For example, the famous Hawaiian plumeria, the orchid, hibiscus, the bird of paradise and other natural items that can be found in the Hawaiian environment and cannot be used for making jewelry but are depicted through the designs of different pieces of jewelry.
The rich marine life in Hawaii is also another ideal source for designing Hawaiian jewelry as you can find the Hawaiian dolphins, monk seal, humpback whale and the honu which is commonly known as the green sea turtle. Other popular items on Hawaiian Islands such as pineapples, palm trees, Aloha hearts, warrior helmets, slippers and other well-known items that exist on the islands are used for designing a wide collection of Hawaiian jewelry.
Traditional Hawaiian pieces of jewelry which are not made of gold but are made through using simple materials are affordable which makes this a good chance for you to purchase them as gifts for all of those whom you love when you decide to visit the Hawaiian Islands.