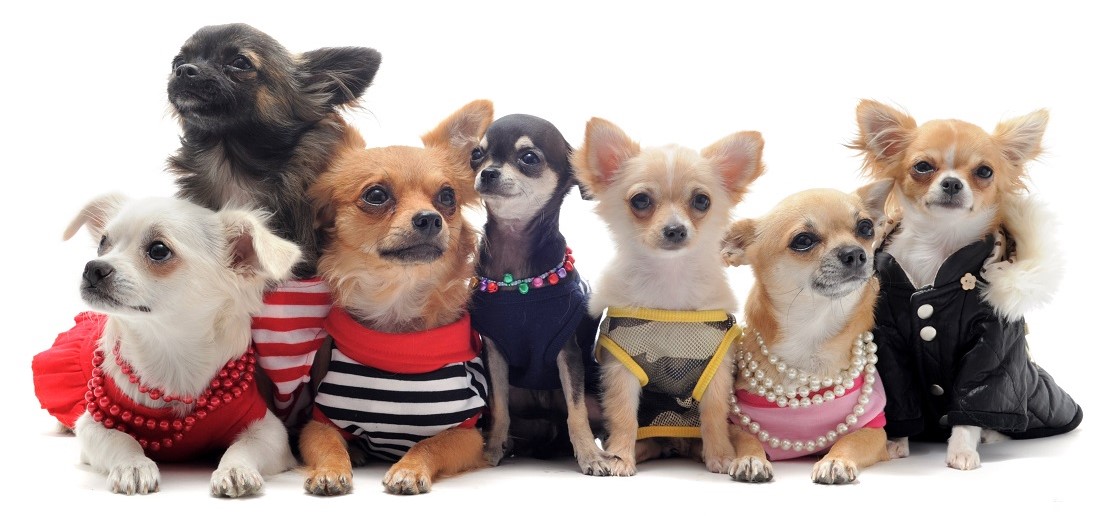 Who is the man's best friend? Exactly, we are sure you got that right, it is the dog. Whether you have a pet dog or not, you will definitely be aware of this fact because dogs are amazing creatures that can make great friends. Above and beyond, we will not be exaggerating if we state that they can even be much better than your human friends. Your friends may be great people, but there is nothing new about having communication with people of your kind; it is just normal, but forming a friendship with a creature from a different kind? Yes, that is quite interesting.
We have not even come to the most important part about this little creature, or huge, it depends on the breed you own. This part is; your dog is capable of loving you even if hunting dog, sometimes even more than your family members because you are its whole life, how adorable is that? Well, this is actually not the only nice part about these creatures. What is also adorable is that they act like your own guard whenever you seem to be in trouble and they can go easily dash between the ends of the spectrum; from being extremely adorable to being aggressive; not to mention how annoying they can be when they bark non-stop, but it is all for your own safety. All in all, dogs are known to be completely unhostile; they are totally delightful and friendly.
Since you can keep these amazing domestic creatures within the four walls of your place, you will need to do more than just groom them. Dogs can be pretty much like children; they need to be fed and constantly taken care of, but the only difference is that you dress your kids up, but you do not actually have to do this with your dog. But, we have a great idea for all the social media gurus who are so fond of getting a lot of likes and comments on their posts. Yes, it is exactly what has just crossed your mind; dress your dog up and see how your social media account will be interacted with. Dogs look so adorable when they are in clothes and dog coats; besides, there are a lot of styles that you can choose for your dog and it will still look ridiculously cute. Check out these 10 styles and pick whatever seems suitable to your doggy.
10 Shirts
Yes, there are a lot of shirts out there that are made specifically for dogs and their sizes are quite adorable, especially if you have a dog breed that is tiny and cute. But, even if your dog is huge, there are a lot of sizes and definitely, one of them is going to fit your dog perfectly. There are also a lot of cute pictures printed on these shirts; you can get them one that has a puppy on it, they will fall in love with it. Your dog has a personality too and it should be revealed to you; whether it is bold, fearless, adorable, a warrior, choose the shirt that describes your friend best and go ahead.
9 Skirts
Do you have a female dog? Perfect, get her a nice little skirt and match it with an adorable shirt. Dogs can be fashion gurus too; above and beyond, dress her up and capture a photo of the special moment and see how viral the picture will go on the internet. You will be popular in no time. Moreover, your dog will be having fun too in her new skirt and she will look adorable. It would be truly amazing to plan a date for her with another hot dog and capture this romantic moment.
8 Hoodies
Well, it does not matter what gender your dog is, hoodies work for everyone and, yes, this includes dogs too because we all feel cold, right? Besides, hoodies are not only used for warming bodies up, but it also looks casually comfy, so your dog can get the same feeling too. He or she would love to be cuddled up in snug and cozy hoodies just like you do. You may think that this is actually ridiculous, but your dog will actually thank you for being able to go out and enjoy its time when it is a bit breezy, so do not hesitate in buying a nice fitting hoodie for your little best friend.
7 Pajamas
Whether you have guessed that part or not, we are letting it out anyway. We have told you several ideas about what attires you can dress your dog up in, but the thing is; they are all designed for outdoor activities, but maybe your dog is in need in some attires that are designed for staying at home, especially when it is freezing cold. Yes, Pajamas; they are adorably comfy and cuddly, are not they? Trust us, your little buddy may share the same thoughts with you, so get him, or her sure, a nice pair of pajamas and let them look fashionable indoors as they do outdoors; above and beyond, pajamas can warm them up during the cold days of winter even if they are staying indoors.
6 Pants and Shorts
Pants and shorts are amazing for finishing up your own outfit and make it on point, yeah? But, your dog will not pay too much attention to the difference between both of them because guess what? They may actually look the same when any pair of them is on your dog, but that will not change the fact that it is actually going to be fashionable. Pair these pants or shorts with a nice puppy shirt and see how stylish and up-to-the-minute this is going to be. We will not have to say when to use each pair for sure, you can decide that for your dog, but you can sure save the shorts for summertime when it is hot although we believe your dog will not be welcoming any outfits in summer, you can just get that captivating photo then set the dog free.
5 Ties
Ties or Bow Ties are made for occasions where you are required to dress formally and elegantly, but let us assume that you are attending an occasion that is held outdoors and, as luck would have it, your dog is invited all along, so you want your dog to dress as elegantly as you will, right? But, maybe your buddy will not be so happy wearing a full suit like you, especially that it is not even obliged to, but you want it to show up dressed up, so; instead, get your dog a nice tie. If your dog is too small and ties seem to be ridiculously taller than the dog is, so in this case, you will have to shift your choice to bow tie. It is going to look adorable on your little dog.
4 Shoes
We have previously said that dogs are pretty much like children, but that actually does not include the pair of shoes that humans wear. We need a pair and they need two pairs; we are sure you have probably guessed that on your own, but we are just reminding you in case you decided to go ahead to the nearest shop where baby stuff are sold and get two nice pairs for your buddy. It will not actually matter whether they are tiny sneakers or ballerinas, for your female dog, just get your dog shoes that will be comfortable and trendy for it. Besides, this can be an amazing option for the days when it is really hot outside and they are not happy stepping on the flaming floor.
3 Vests
Here comes the part where we are going to recommend buying your dog a trendy vest. Can you honestly say that you expected that to be even featured on that list? Either way, vests will give your dog a humorous, elegant appearance and it makes a perfect snap for your social media platforms as well. Your dog may seem confused at first; especially that a lot of people are going to admiringly stare at your little fashionable buddy if you take it out for a walking dressing that way; it sounds fun, does not it?
2 Dresses
Well, it seems like we have not been fair toward the ladies here, so we are going to make that up for them by mentioning the effect of dresses on male dogs. Yes, dogs are capable of admiring and falling in love too, so dressing your little lady a nice dress will be so adorable as well as fashionable. You surely have to be aware of the length of the dress so your dog will not keep tripping over while wearing it, for you are actually doing this for making your dog look nice, not to make her have some hard times doing the easiest thing, which is walking. So, pay attention to that point, but otherwise, have fun with your buddy.
1 Beachwear
Most of the dogs may not actually be fans of the water, but that does not mean that they cannot enjoy spending some time by the beach. If your dog is fine with getting into the water then it would be actually nice to get it a nice pair of bikini, if it is a female or a short swimwear. But, if you do not want to have your dog do anything with water then you have other options that include beachwear accessories such as a funny pair of sunglasses or a sun hat.
Treating your dog as a family member is an essential part of giving them the life it deserves, but giving them all you can and protecting them from the heat or warming them up, no matter how ridiculous it may sound, is actually the best thing you can ever do to them. Besides, your dog can be a fashionista too, so let it be.