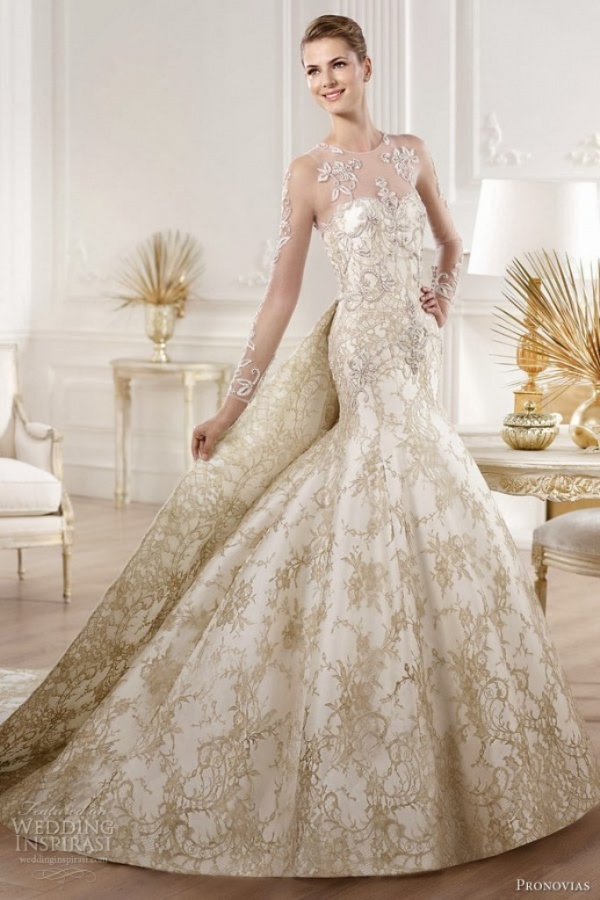 Clothes
Top 10 Gold Wedding Dresses
The white color is not the only color that is used for designing and making wedding dresses. They can be found in other different colors such as red, black, green and gold that makes your wedding dress shiny. You can find the wedding dresses in just one color or in a combination of colors to meet different needs and tastes. Gold wedding dresses are considered to be stylish and elegant wedding dresses. Some of the wedding dresses are made through using materials which are completely gold to find that the whole dress is made in just one color. There are other wedding dresses that are made through mixing more than one color with each other such as these gold dresses which are a combination of gold and white or gold and creamy but those dresses in gold and white are more common.
Those white dresses which are embellished with gold details are enough for making your wedding dress shiny and fabulous on your special day without the need for more embellishment. The materials that are used for making gold wedding dresses differ from one dress to another to allow you to choose the most comfortable fabrics and materials that can make you enjoy your wedding.
There are gold wedding dresses which are designed with long sleeves, short sleeves, cap sleeves, sleeveless, off the shoulders, ball gowns, floor length with train and other designs that are especially presented to brides to make them more gorgeous. So, why do not you try to wear any of these breathtaking gold wedding dresses on your wedding?