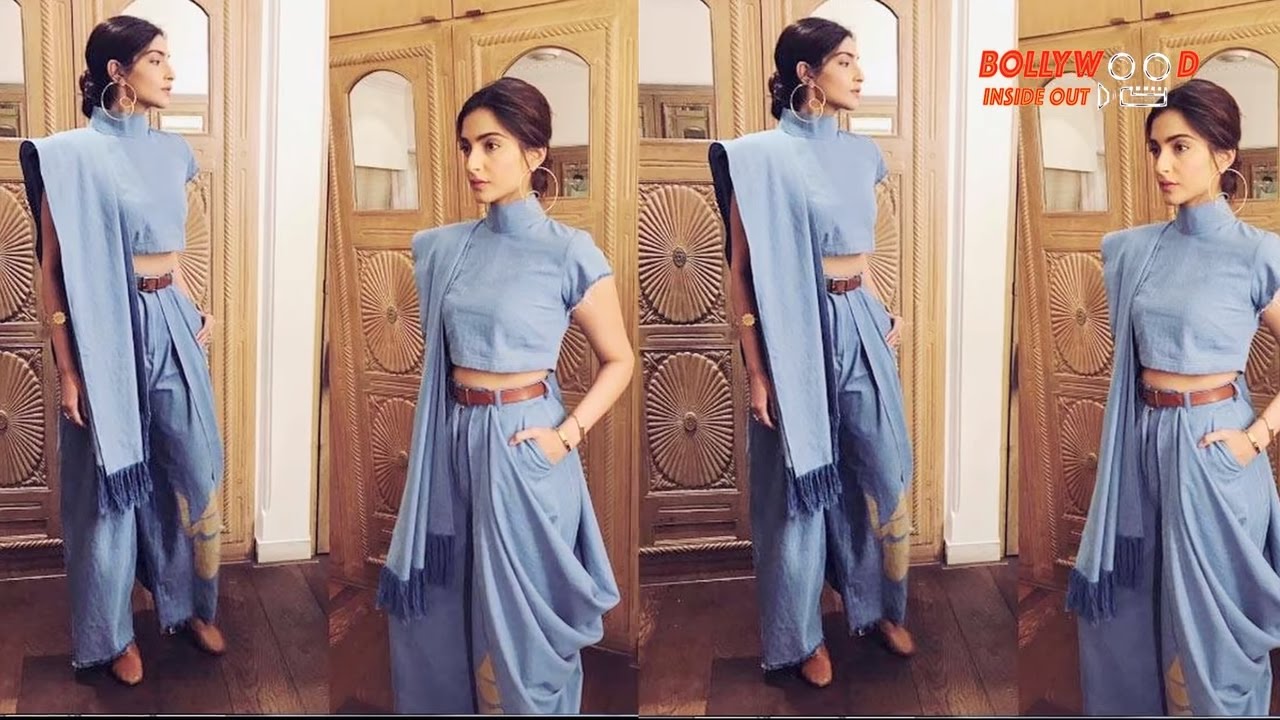 Clothes
Here's How to Give The Traditional Indian Saree a Modern Spin!
A traditional attire like saree never goes out of fashion but the need to reinvent the style and accessories has always been there! And here we are, looking for the answer to this perennial question of how to make a saree modern and apt for today's women, especially when they have no time, are donning too many hats, are a multi-tasking pro and have evidently too many choices to wear!
For the times when you need to dress up in a traditional avatar, you can't help it but the occasions when you can be your trendier and sensual self, these tips will come in handy! Read on!
Make the saree fun!
You don't have to wear an old-world blouse with a saree but even an older one, your grandmother's 'Koti'! Be it a saree or the accessories, it is a full circle! The older it is, the more prized and more vintage it is made out to be! The jacket-blouse is back with a bang! So, be quirky and playful! Try a jacket, kurta or a crop top with a party wear saree and tap into the world of unlimited fashion possibilities!
Ditch the heels
Yes, we are serious! Kangana Ranaut did it for the artsy vibes and wore sneakers with a linen saree. Sonam Kapoor wore sneakers in her wedding with her bridal saree! The traditional ethnic chic gets a comfy yet classy makeover! Strutting around in a saree never seemed so comfortable! A worry off your mind for sure! The focus on pleats, pallu and not getting your saree stuck in the chair is enough for you!
Make palazzo your best pal
Petticoats are so passé. It is time to be super comfortable and stylish without having the drawstring digging into the ribs. This ensemble would go well with lighter fabric and is perfect for evening soirées. However, if you are planning to go with an elaborate affair of Kanjivaram silk saree or Banaras, stick to petticoat for a quintessential traditional diva avatar.
Rock a Mekhla
If you don't want to sport a wholesome affair of a silk saree, go for Assamese Mekhla. The iridescent silk gets a skirt-like makeover without losing out on the saree-like elegance. The pallu is taken separately but with much like a saree's! Since it is a much like a skirt, you can wear it to the work or an event! Slide it on and get going!
Wear a dhoti style saree!
Revamp the traditional nauvari saree and wear it like a dhoti! The classic Maharashtrian saree is worn without a petticoat. It gives immense freedom to the women to do the daily chores. When you wear it with cigarette pants, leggings or tights, you make a style statement that is hard to ignore! Yet again, choose lighter fabric like crepe, linen, and georgette to get the desired flow and for the perfect silhouette. Lighter fabrics are lucid and malleable, offering you the flexibility to experiment with them!