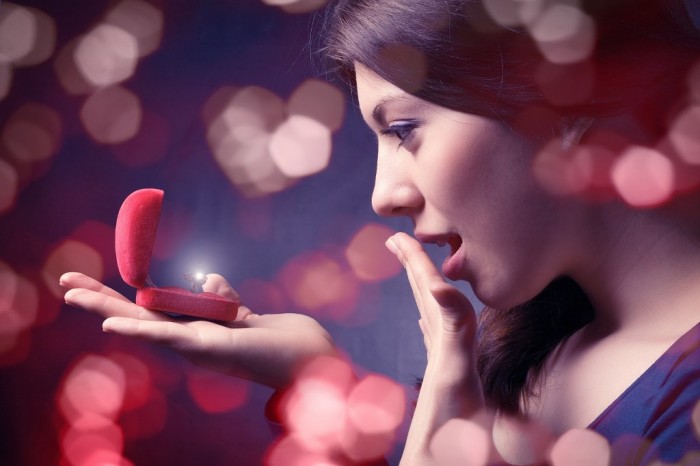 Jewelry
Top 10 Expensive Jewelry Gifts for Women
Do you love your wife or girlfriend and want to tell her that she is worth her weight in gold? Do you have a lot of money and want to express your love to her in a special way that is really costly? Presenting jewelry is your solution to get all of that and to dazzle your beloved. There is more than one way that can allow you to find and purchase expensive jewelry. You have first to look for the jewels that are encrusted with diamonds and other precious and rare stones as they are the main reason that make jewelry pieces expensive. You can also purchase those jewels of famous brands or look for the precious jewels that are sold at different famous auctions. All of these are easy options that can allow you to get the most expensive pieces of jewelry and waste all of your money if you want that for the sake of your sweetheart.
10. Harry Winston's Diamond Drop Earrings
What makes these magnificent earrings very expensive is that they were made by Harry Winston, which is one of the most famous and luxurious jewelry brands in the world, for a number of famous Hollywood superstars. The drop earrings are encrusted with 4 diamonds which are about 60 carats.
BVLGARI is widely renowned for designing and manufacturing luxury jewels which are highly expensive. The cost of this ring is approximately $2.9 million.
8. Marie Antoinette's Necklace
This unique necklace is named after its original owner who is Marie Antoinette. Marie Antoinette is known as the child of Emperor Francis I and Empress Marie Theresa of Austria. The price of the necklace is estimated to be approximately $3.7 million.
They are named after the Golconda mines of India and are also known as the Imperial Cushion Earrings as the diamonds are cut to be like cushions. These earrings are about 46.22 carats and their price is estimated to be about $9.3 million.
This unique ring features a rare blue diamond that is thought to be the only one of its kind. The cost of the ring is nearly $9.69 million.
5. The $10 Million Ring
This $10 million ring is encrusted with a 6.01-carat blue diamond that is cushion shaped and is placed at the center of the ring in addition to other two diamonds on both sides. The cost of the ring is estimated to be $10 million.
4. The Pink Graff Ring
It is encrusted with a fascinating pink Graff diamond that was discovered in the mines of South Africa and its weight is approximately 5 carats. The price of this ring is nearly $11.8 million.
3. Bulgari Two-Stone Diamond Ring
It is another dazzling ring from BVLGARI but higher in its price as it costs about $15.7 million. The ring was crafted in 1972 and is encrusted with two large diamonds.
2. Heart of the Ocean Diamond
This piece of jewelry is a replica of the necklace from the Titanic. It features a large heart-shaped diamond and was crafted by Harry Winston. It was worn by Gloria Stuart in 1998 at the Academy Awards which makes it the most expensive piece of jewelry to be worn at the Oscars. The necklace costs about $20 million but other replicas are sold for nearly $3.5 million.
1. The Graff Pink
It is a unique ring that is encrusted with one of the rarest and most expensive diamonds in the world. The price of this ring is estimated to be approximately $46 million and just one carat of this diamond costs around $1.85 million.
Which piece do you choose to dazzle your beloved?