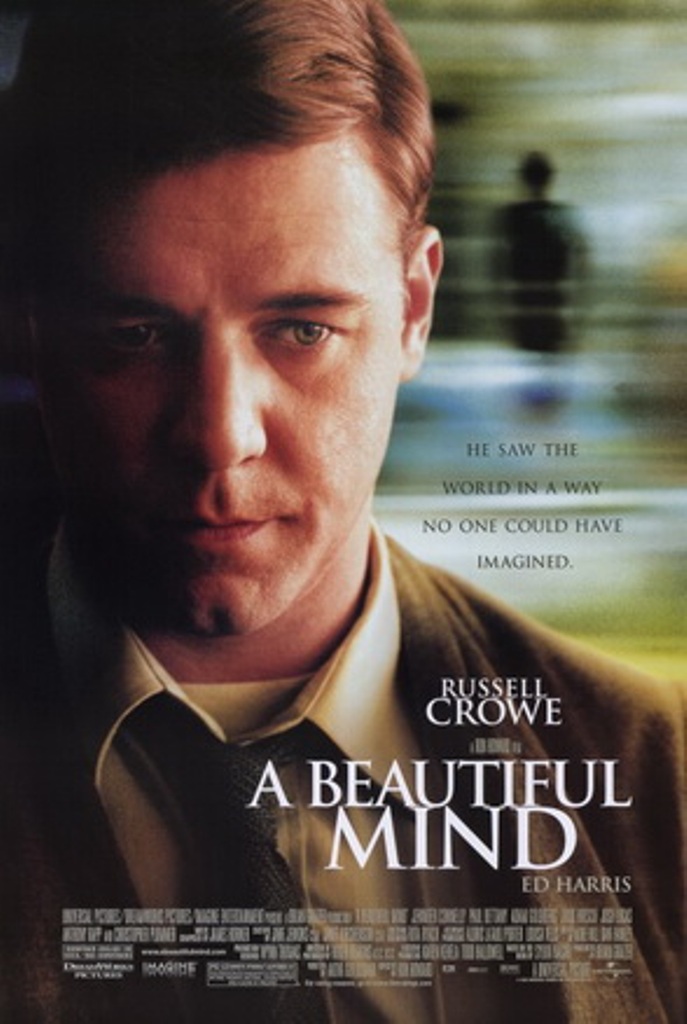 TV & Movies
Top 10 Best Inspirational & Motivating Movies of All Time
Movies are a means of entertainment for all sorts of people. For directors, they embody their imaginaries for a novel or a scenario. Actors feel different characters from theirs. Audiences achieve the two principal objectives of any kind of arts: learn and entertain. Undoubtedly, the inspirational movies serve a lot; they capture your soul and gently push motivating ideas into your mind. Through these movies you can challenge difficulties and declare you avowed intent. Therefore, here is a countdown for the best top ten inspirational movies that really make a change.
10
 A League of Their Own:
This movie deals with a fictionalized description of the life all the American Girls Professional Baseball League (AAGPBL) face in reality in the 1940s. It is a comedy-drama film, directed by Penny Marshall, and stared by Geena Davis, Tom Hanks, Lori Petty, Rosie O'Donnell, and Madonna. Released in 1992, the movie achieved about $107 million in the United States. Its theme revolves around that through hard work, you can achieve your goal, even if you will have to beard the lion in his den.
9
The Green Mile:
The fantasy drama film directed by Frank Darabont in 1999, it is an adaptation for a novel written by Stephen king in 1996. It was nominated for four Academy Awards. It revolves around a story of Paul's life as a death row corrections officer throughout the Great Depression witnessed in the US. The movie let you think for a while of the positive things in the world.
8
Soul Surfer:
It is a movie based on a true story of pro-surfer Bethany Hamilton, a biopic film directed by Sean McNamara. The setting is in Hawaii in early 2010. It deals with the theme that even if you suffer a disability, you still can change the world. At the end of the movie, the star was asked by a reporter what she would do if she has a chance to get back her lost arm. She replied that she will lose it because she can embrace more people by an arm than by both.
7
Slumdog Millionaire:
It is a British drama movie, directed by Danny Boyle, written by Simon Beaufoy, and co-directed in India by Loveleen Tandan. It deals with the story of Jamal Malik, a young man comes from the Juhu slums of Mumbai. He takes part in the Indian version of the TV show Who Wants to Be a Millionaire? He surpasses expectations, so he is accused of cheating; Jamal recalls in a flashback to know the answer to each question. It deals with theme that to not let people underestimate you because of your poverty. You can make a change.
6 A Beautiful Mind:
It is a film based on the life of John, a Nobel Laureate in Economics, directed by Ron Howard. The movie won four Academy Awards. It deals with the great achievements of an ordinary man. It delivers a sacred message that you can accomplish your goals at all costs.
5 42:
It is an American biographical sports film directed and written by Brian Helgeland about the racial integration of the American specialized baseball by Jackie Robinson, the baseball player, who puts on the jersey number 42 all the way through his Major League career. Through his journey, he is able to add his touch. His success is not resulted of luck; there were blood, sweat and tears all the way.
4
October Sky:
A movie based on the life of Jake Gyllenhaal, a coal miner's son. The actors of this movie performed the scenario in an exceptional way of innovation, it is a must-see movie. Audiences learn how to think in a different way to figure out solutions for problems they face all over their lives.
3
Billy Elliot:
It is a British drama film written by Lee Hall and directed by Stephen Daldry. It revolves around a story of a young boy who desires to take up ballet, but his father wishes him to take on boxing. The film's concluding scene is set fourteen years later, approximately in 1999, when the dancer/actor Adam Cooper performs the lead Swan Lake by Matthew Bourne. The movie's message is clear, it prompts you to seek working hard till your dreams come true.
2
The Shawshank Redemption:
It is a drama movie directed and written by Frank Darabont. The story of the film is about a banker, called Andy Dufresne, who is sentenced to life in Shawshank State Prison, as he murdered his wife even after he claimed that he is not guilty. Through the prison period, he becomes a friend with a fellow prisoner, called Ellis Boyd. After 40 years, Red is finally paroled. He fights back to adapt to life outside the prison and fears he will never. The movie assures that you can start again even after a loss or a failure.
1 Pay It Forward:
It is an American drama film based on a novel holds the same name by Catherine Ryan Hyde.  It is directed by Mimi Leder and written by Leslie Dixon. It revolves around a boy who starts a good-will progress, Helen Hunt, his single mother, and Kevin Spacey, his social-studies teacher. He attempts to get the world better through a school experiment. He reaches the idea of paying a favor back to someone else and he bit by bit starts a revolution, by exploring all avenues.
This sort of movies contributes a lot in motivating people and making the impossible easy to get. Challenging problems and difficulties can be an easy matter, if you arrange your ideas and recognize the problem you face, then try many solutions. The first step to succeed is not to let people discourage you. Be yourself! The reality will be beyond your wildest dreams.