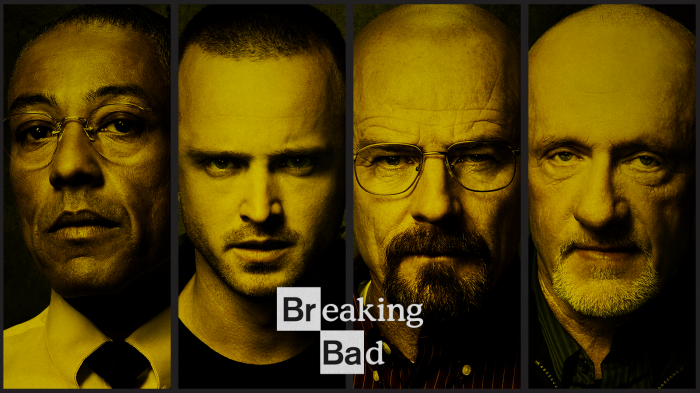 What makes us love series more than movies? Why series are admired in a way exceeds that of the movies? Here is the answer. Series are longer than films, making us ardently connecting to them. If a series last to 15 episodes, for example, we get well attached to the stars and the story. So, we pick up the top ten famous series, if you are looking for something interesting.
10 White Collar:
It is a television series made by Jeff Eastin, starring Tim DeKay, being an FBI Special Agent. The series released on October 23, 2009, and has complete five seasons. Neal Caffrey, a thief, is captured after a game with the FBI lasted for three years. He escapes to search for Kate, his girlfriend. Moreover, Peter Burke, the FBI agent who at first captured Caffrey, gets him back to prison.
9 Rescue me:
Rescue Me is an American television series. The protagonist of the series is the experienced Firefighter called Tommy Gavin. It deals with Tommy's distressed family as they handle real life issues. Tommy suffers the loss of his best friend, Firefighter Jimmy Keefe and 59 other firefighters whose lives claimed in the World Trade Center attack on September 11th 2001.
8 Prison Break:
It is an American series made by Paul Scheuring that deals with the story of two brothers; one is sentenced to death by mistake, and the other puts a plan to help his brother escape prison. Adelstein-Parouse Productions was the producer, cooperating with both the Original Television and 20th Century Fox Television.  In 2006, the series' theme music that was composed by Ramin Djawadi, was elected for a Primetime Emmy Award.
7 Entourage:
Entourage is an American television series that revolves around Vincent Chase, whose best friend is Eric Murphy. Entourage usually has one famous guest in each episode, including actors, film producers and professional athletes, from them are Peter Jackson, Christina Aguilera and Kanye West.
6 Suits:
It is a series which is set at Pearson Hardman, a law company. Mike, being a college scholarship recipient and is about to be law student at Harvard University, was fired out of college for selling the answers to tests, to miss chance of attending law school. Instead, he works as a bicycle messenger, and is encouraged by his friend, Trevor, to involve in a marijuana deal.
5 The Sopranos:
It is an American television series that was created by David Chase. The Sopranos has been deemed as the supreme television series of all time. It has received many awards, such as Peabody Awards for its initial two seasons, twenty-one other Emmy Awards and five Golden Globe Awards. The series has been under critical analysis and controversies.
4 The Wire:
It is an American television series that is set in Baltimore, Maryland. It is created by author David Simon. Each season of the series presents a dissimilar surface of Baltimore. Respectively, they are as follows: the illegal drug trade, the seaport system, then the city government and bureaucracy, followed by the school system, and finally the print news media.
3 Friends:
Friends is an American sitcom made by both David Crane and Marta Kauffman, It has ten seasons that revolve around a set of friends living in Manhattan. It is positively criticized reviews, being one of the most well-liked sitcoms. It was nominated for about 62 Primetime Emmy Awards, and won the Outstanding Comedy Series award in 2002 for its season 8.
2 Game of thrones:
It is an American television series, set on the unreal continents of Westeros and Essos. There is more than a plot. The first pursues the members of more than a few noble houses in a civil war for the Iron Throne of the 7 Kingdoms. The second one deals with the increasing threat of the imminent winter and the Southerners' terror of the renowned creatures and violent peoples of the North. Moreover, the third plot revolves around the attempts of the exiled scion of the kingdom's deposed ruling family to regain the throne.
1 Breaking Bad:
It is an American television series produced by Vince Gilligan. The key character is Walter White, who is a stressed high school chemistry teacher, diagnosed with non-curable lung cancer. He started to have a life of crime, selling crystallized methamphetamine, to secure his family's financial future.