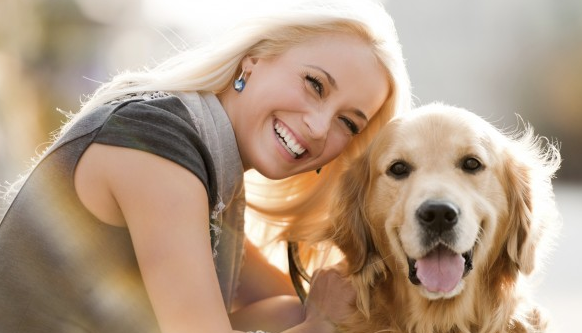 Do you care about the health of your pet? Of course, the answer is yes, we care so much about the health and wellbeing of our four legged friends. Dogs are a symbol of loyalty and protection.  They teach people the true meaning of loyalty and sincerity. They can also be used to protect people from danger. Therefore, there are many companies that were established to help you take care of them.  They produced many types of dog food that suits different levels of age. Dog food can be dry or canned. Dog owners in USA spend more than $8.5 billion on dog food. Many of the products contain high quality protein and natural ingredients that would be a kind of balanced kind of nutrition for you dog. These ingredients would also increase the energy and make your dog has shinier coat, stronger nails and healthier skin.  Here are the top ten kind of dog food for these dogs that deserve so much care from us.
10 Canidae Grain Free Pure
It includes four dry dog foods, Sea, sky, Elements and Land (4stars). It is made of high quality ingredients. It contains protein that would enhance strength. It allows you a variety of flavours for you to choose. It also contains skin & coat conditioners, Omega 6 & 3 fatty acids and DHA.
9 WELLNESS CORE GRAIN FREE OCEAN FORMULA
This product is rich in protein because it contains Whitefish, Herring Meal, Salmon Meal & Menhaden Fish Meal. It is premised on the fact that the dogs can have a good health through a diet that mainly depends on meat. However, this protein is provided in a balanced way. It does not contain no artificial colors, flavors or preservatives.
8 DOGSWELL NUTRISCA DRY DOG FOOD
This food has a top level on PetCareRx thanks to many things that this product is distinct in. It is free from grains. It also contains a high degree of antioxidants. You can opt to one of the two choices allowed which are lamb and chicken. Lamb diet is a perfect product for dogs that suffer from poultry allergies.
7 EVANGER'S GRAIN FREE CHICKEN ADULT DRY DOG FOOD
Dog Food Advisor accorded this product 5 stars. Chicken recipe was labelled as Top Approved Dry Food by the Whole Dog Journal. This makes it clear that the first ingredient that this product depend on is the fresh meat. It is a perfect food for both puppy and senior dogs.
6 NATURAL BALANCE LIMITED INGREDIENT DIET
The lamb meal of this product represents a good source of high quality protein. It includes 13 dry dog foods. The basic ingredient in this product is potato. Potato is  considered a source of digestible carbohydrates that is free from gluten. It also contains duck meal and canola oil.
5 SOLID GOLD CANNED DOG FOOD
This food has six canned dog foods. Five of them are suitable for all life stages while one of them which is Green Cow Tripe suits adult dogs. Turkey, which is rich in amino acids, is the main ingredient. It is regarded as "the clean combination of flesh and skin… derived from the parts or whole carcasses of turkey". Canned food is perfect for dogs with dental problems.
4 Taste of the Wild
It is compromised of five grain-free canned dog foods. It includes many ingredients like salmon, fish broth, water and sweet potato, which would increase the energy of your dog. All these ingredients would strengthen his immune system.
3 GO! FIT AND FREE DRY DOG FOODS
Puppy, adult and senior formulas of this food were well regarded by Dog Food Advisor. They contain a high quality protein and highly digestible carbs. They are also made from fruits, veggies, and omega oils. It also has natural antioxidants, prebiotics and probiotics, which would enhance digestion.
2 WHOLE EARTH FARMS DOG FOOD
It is an affordable and balanced dog food that is full of natural nutrients. It was produced in the USA. It contains fresh fruits, vegetables, vitamins and minerals that are very essential for your dog's health. Only One cup would provide your dog with 352 calories.
1 4Health Dog Food
This brand of dog food was manufactured by Tractor Supply Company. 4Health produces many formulas for different purposes. Puppy Formula and Small Bites Formula are designated for small ones. Performance Formula was made for adult and active dogs while Large Breed Formula was produced for large ones.  Meat is the main ingredient in all of these products as they use fresh chicken and real salmon. They do not contain corn, wheat, or soy.
 These are 10 of the best brands of dog food that would help pet parents feed their four legged friends. Dogs deserve not only a good food but also a proper name.