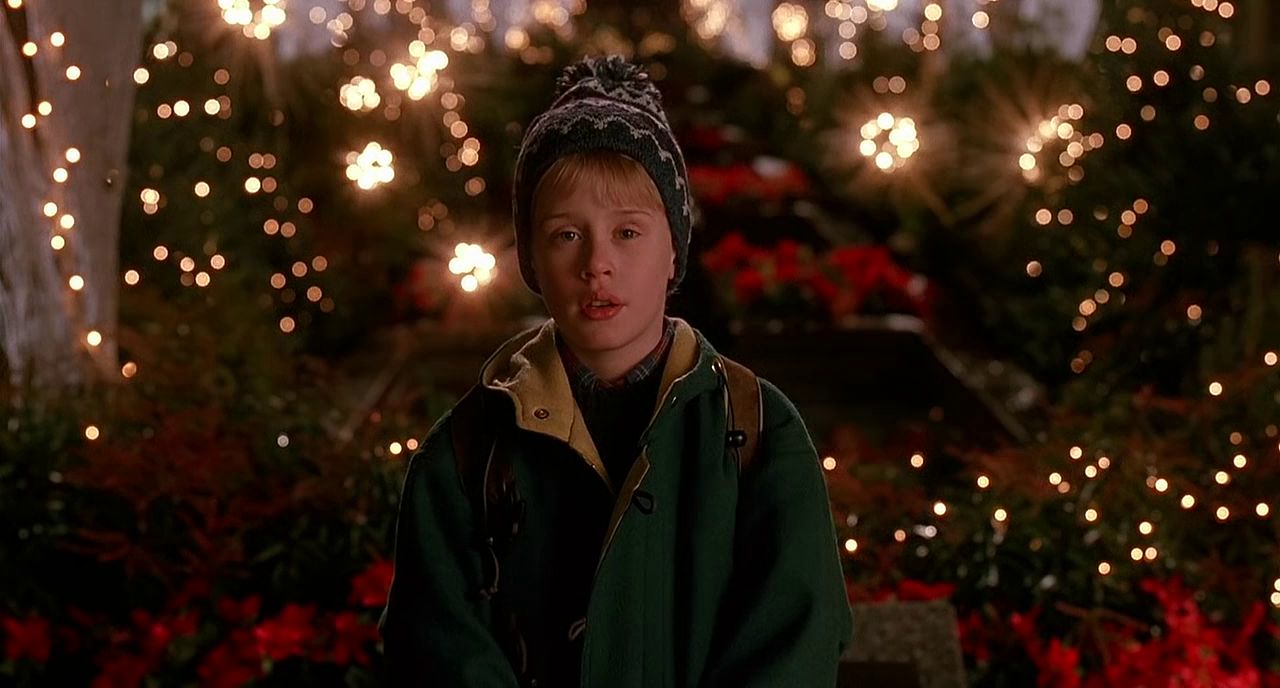 Every year at the beginning of December, the world starts preparing for Christmas. As you all know, Christmas is a religious ceremony that celebrates the birth of Jesus Christ. So, every year in December there will be lots of decorations everywhere; in the streets, shops and houses. There are many things that when you see them you will know that Christmas is coming such as; Christmas trees, Santa Clause, Stockings, gifts, candy canes, Christmas songs, and movies.
Because Christmas is a day of family gathering every year around Christmas time, some Christmas movies are released. And there are some Christmas movies out there which are really good to the extent that they became an essential part of everyone's Christmas. In the following lines, you will find the top 10 best Christmas movies that you must watch this year.
10 Elf
Elf is an American Christmas Comedy movie that was released in 2003. It is one of the most successful and popular Christmas movies ever. Shortly the story of this movie is about an orphanage boy who was raised as an elf in the North Pole. But thirty years later, Elf realized that he is a human being and he decided to go to the United States to discover his real identity. The movie has earned 200.4 million dollars worldwide.
9 Home Alone:
Home Alone is a well-known American Christmas comedy movie. This movie is considered one of the most successful American movies of all time. The storyline of this movie is that a family has traveled to Paris to spend their Christmas holiday, but as soon as they reached there they discover that they forgot their little son who is only 7 years old alone at home. Then there at home where the boy is left alone, a maneuver began between Kevin; the son, and two thieves who wanted to steal the house.
8 Home Alone 2: Lost in New York:
Home Alone 2 is the sequel of Home Alone. This time while the family was traveling and due to the business of airports around Christmas time, Kevin lost the track of his parents and he took the wrong flight to New York. There in New York, Kevin met the two thieves again and there began another maneuver which was won by Kevin as well.
7 Dr. Seuss' How the Grinch stole Christmas (The Grinch):
The Grinch is an American Comedy movie that was produced in 2000. The incidents of the movie are adapted from a book that holds the same name as the movie. The story of the movie is about a small town that is preparing joyfully for Christmas day, however, there is a green Grinch who hates Christmas and he is ready to ruin everybody's Christmas. It is worth mentioning that the Comedian Actor Jim Carrey is the one who played the role of the Grinch.
6 Arthur Christmas:
Arthur Christmas is a British American comedy Christmas movie that was released in 2011. It is an animated movie and its story is like that; Arthur who is Santa's son was sent on a mission to deliver a gift; which was mistakenly dropped, to a certain girl in less than 2 hours.
5 Love Actually:
Love Actually is a British romantic comedy Christmas movie which was released in 2003. The movie is about 10 different stories of people who are trying to deal with their lives and they are facing lots of ups and downs. Through the movie, you will see how the idea of love can have different aspects. The movie has earned a total of 247,472,278 dollars around the whole world.
4 The Holiday:
The Holiday is an American romantic comedy Christmas movie that was released in 2006. In short lines, the movie is about two girls who faced lots of troubles, as a result, they decided to swap homes; which are in different countries, with each other during Christmas. After swapping homes, both girls have fallen in love with local men. In 2007, the movie has won The Teen Choice Award in the Chick Flick category.
3 Jingle All The Way:
Jingle All The Way is an American comedy Christmas movie that was produced in 1996. The movie is about a father who has promised his son to buy him a certain toy for Christmas. But unfortunately, the toy was sold out from all the stores in the town. However, because the father has promised his son, he decided to travel to other towns to find that toy.
2 A Christmas Carol:
A Christmas Carol is an American animated Christmas movie that was released in 2009. The movie was adapted from a book called "A Christmas Carol" by Charles Dickens. The story of the movie is that a ghost takes Scrooge; the movie's main hero, on a journey through his past and future in order to change his miserable life. The movie has earned 325.3 million dollars across the world.
1 Fred Clause:
Fred Clause is a 2007 American Comedy Christmas movie. It is based on a poem called "A legend of Santa and his brother Fred" by Donald Henkel. The movie is about two brothers; Nick and Fred, one is kind and the other is a troublemaker. One day Fred; the trouble maker has fallen into a problem and Nick helped him to solve it. To pay the favor back to nick, Fred was forced to do some tasks. At the end of the movie, Fred became a better person.