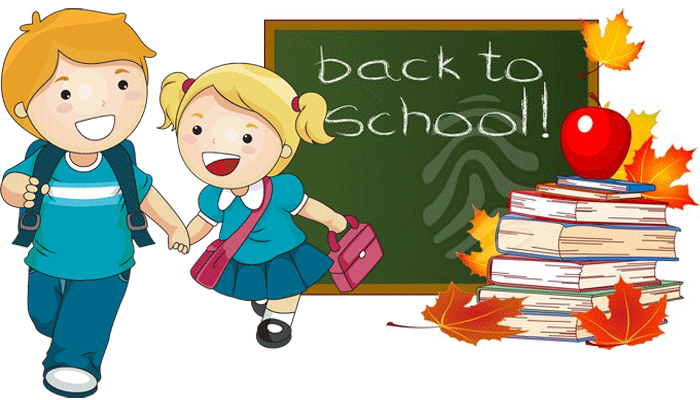 Fashion
Top 10 Best Back to School Ideas [for Students and Parents]
It's time to go back to school, are you ready for that? Before going back to your school, you have to prepare yourself through purchasing all the necessities that are required for the school. There are many things that any student needs before going back to schools such as pens, bags, backpacks, accessories, pencil cases, shoes, clothes and more things that are essential for starting a new year at your school. There is a wide diversity of back to school trends that are specially presented to students to make them pleased with being back to school. Among the new back to school trends that are usually presented each year are the fashion trends and they are not presented for a specific age group as you can find different fashion trends that are shown to young children, teenagers, and even college students. If you are curious about what to wear while being back to school and do not know what to choose, then take a look at the following top 10 back to school ideas that present to you the latest fashion trends for students.
Plaid skirts and faux leather skirts are among the hottest back to school trends that are presented to teenage girls and they are perfect for the fall season while the weather is still little bit hot or warm. You can also wear a cardigan instead of heavy coats which are not needed now in the fall season. If you want to wear something comfortable on your feet while being at your school, then you can opt for sneakers which are patterned instead of the plain sneakers that you usually wear. Do you think that sneakers do not suit you, why do not you opt for studded biker boots that can make your feet warmer and make you fashionable?
What about bags? Backpacks come back again and are present in the new year not just for students and their schools, but also as a hot bag trend for others who are not at school. Backpacks are really functional as you can use them for your school as a bag and after school as a purse. Wearing trousers that are inspired by the comfortable pajama is among the latest trends that you are going to find in the next year, so can you imagine wearing your pajama while being at school?
If you are looking for nice hats as elegant accessories for your head, then you can choose bowler hats which are inspired by those hats that appeared in the past and come back again to be found in the current school year. You can also find other back to school trends such as moto jackets, marled sweaters, baseball tees, graphic tees, gray denim jeans which are hot for this year and other back to school trends that are hot for the new school year.